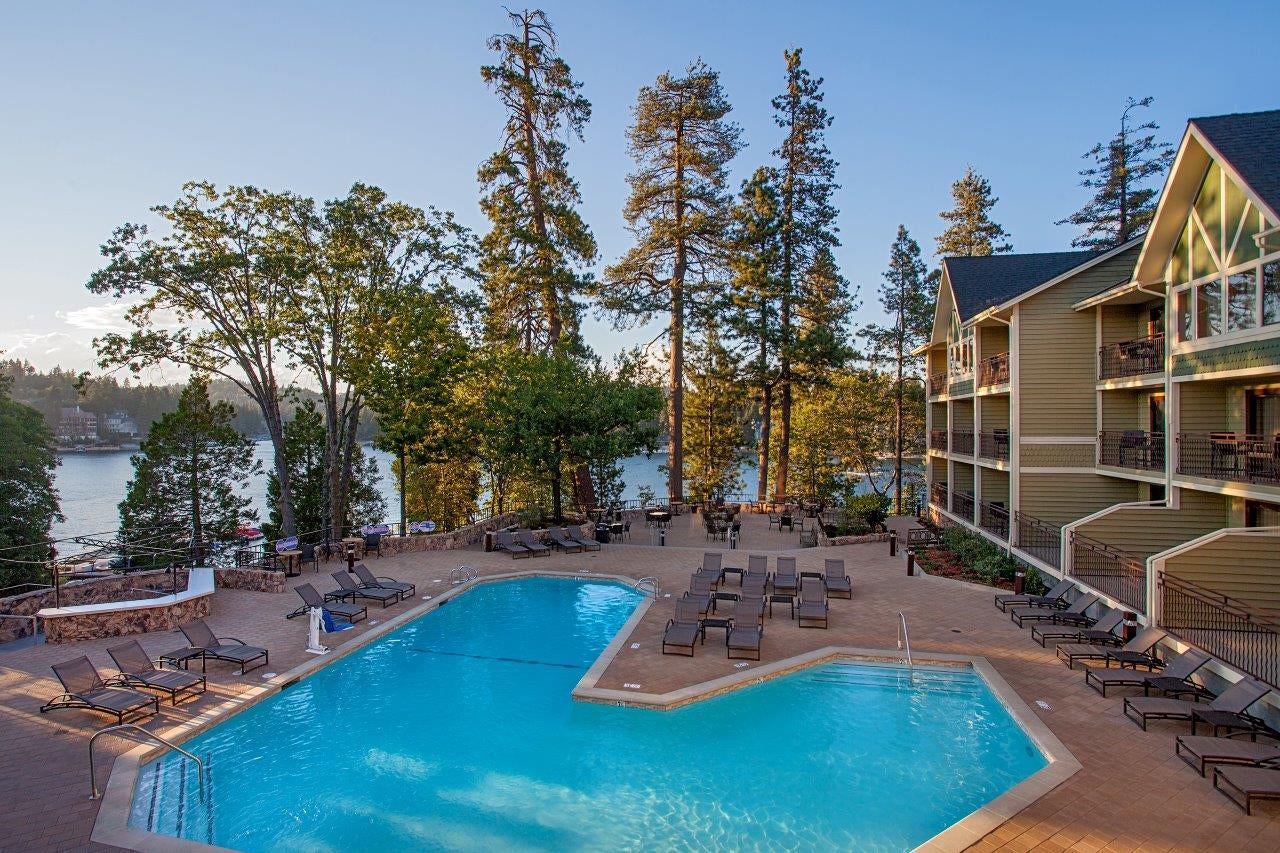 Lake Arrowhead Resort and Spa's new offering is about as all-American as you can get. In the hotel's (part of Autograph Collection) new package, called Lake Level Lux Escape, motorcycle aficionados and adventurers will love this weekend getaway with plenty of exciting perks.
This Lake Arrowhead Harley Davidson adventure in Lake Arrowhead, California is the ultimate escape for exploring the mountainous region near the San Bernardino National Forest via motorcycle with your adventurous partner or a friend. The package is announced in celebration of Lake Arrowhead's full-capacity elevation of 5,106.75 ft – this is the first time since 2010 that the lake has been this full.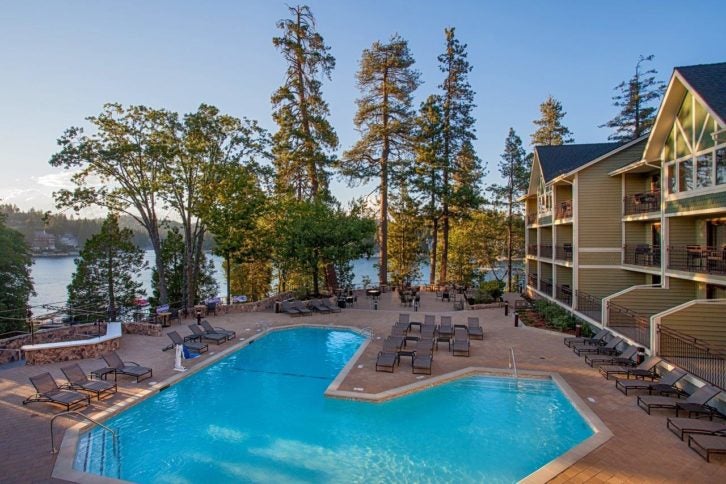 As part of the package focusing on adventure, relaxation and well-deserved pampering, you and your guest will spend two nights in the resort's ultra-luxe and rustic Presidential Suite overlooking Lake Arrowhead in this majestic California region. While here, you will explore the area on your new customized CVO Street Glide Harley Davidson motorcycles, which you will bring or ship home.
After days riding along the fragrant pines and windy roads of this mountain and lakeside town, you will get a private tour of the lake with champagne and canapés. A private dinner on the beach awaits – you and your guest will enjoy a four-course dinner with a delicious wine pairing.
During your stay, enjoy the two-and-a-half hour The Spa Ritual for Two treatment. Hosted in the VIP Journey Suite, a relaxing massage, body scrub and more champagne await.
Also included in the package is a gift of Big Twin Ultra-Light Sun Shield J03 half helmets, and two custom Harley Davidson leather jackets – the perfect accessories to ride home on your new motorcycle with. Don't forget that you'll need to receive your motorcycle license prior to your trip. This trip-of-a-lifetime is a limited-edition offering for lucky couples or friends.
From $106,000 for two people. For more information, call the hotel's travel specialist at +1 909 744 3021, lakearrowheadresort.com