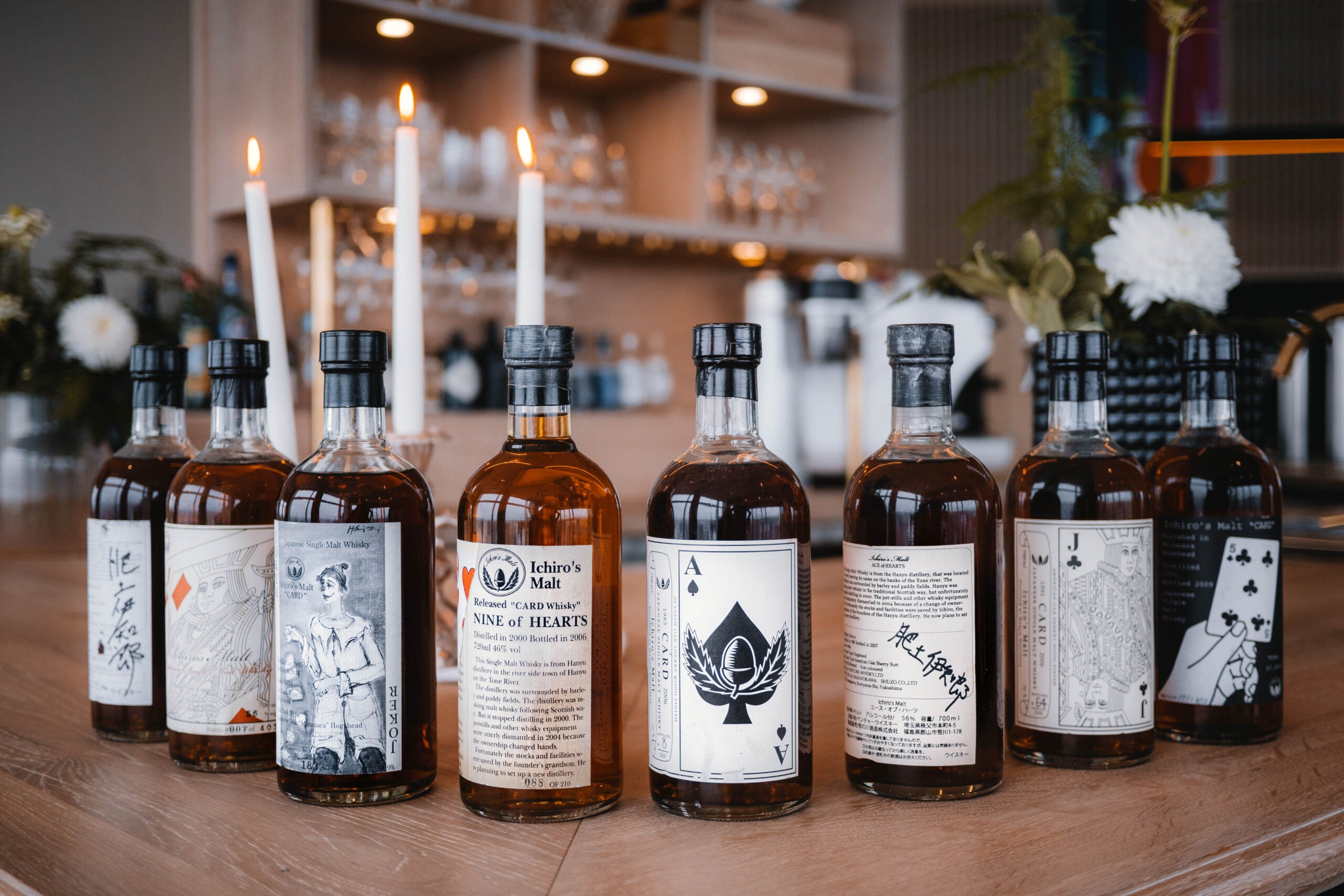 This November, whisky lovers all over the world are getting a chance to try expressions of the rarest whisky line in the world, Ichiro's Malt Card Series (from Japan's Hanyu Distillery) and also get automatically inaugurated into an ultra-exclusive club, the Monochrome Joker Club. You can't miss this once-in-a-lifetime event.
Hosted in Gothenburg, Sweden on November 1-3, you can experience a tasting with whisky connoisseur and author of Whisky Rising (a guide to Japanese whisky), Stefan Van Eycken. Hosted at the five-star Upper House hotel, there are just 48 seats available and cost is determined by the index of Rare Whisky 101 (right now it's priced at $21,000). Spend the weekend relaxing at the hotel and perusing the charming city, known for its seaside fare and café culture.
By participating in the tasting, each guest will be inaugurated into the Monochrome Joker Club, a select group whose members have tasted all 54 casks from the Hanyu Distillery (which ceased production in 2000). This ultra-exclusive club will host annual tastings of exclusive whiskies for its members, who pride themselves on loving whisky and its unique flavors.
Here, you will taste all 54 bottles of Ichiro Malt Card Series, which will be divided into four flights, over the course of Saturday and Sunday. Each flight will contain 13-14 bottles (two will be tasted Saturday and the other two Sunday). At the end of the dinner, you will get to taste a special limited-edition expression to celebrate the occasion.
Ichiro Malt Card Series Collection was created when Ichiro Akuto (the distillery owner's grandson) saved 400 casks when the distillery closed in 2000. The collection of 54 bottles is modeled after a deck of cards: Each represents a card in a poker deck, and each bottle has its original card label and individual flavor. The unique approach to these bottles has resulted in a cult-like following, as it's one of the toughest whiskies to get your hands on.
The distillery's owners' history dates back to the 17th century when the Akuto family made sake in Japan. In 1941, the family started producing Scotch and when it opened, created the Malt Card Series line. It's one of the rarest whiskies in the world, and the only way to try this whisky is through a friend, the secondhand market or by visiting this exclusive tasting in Gothenburg.
For more information, visit mono-joker.club