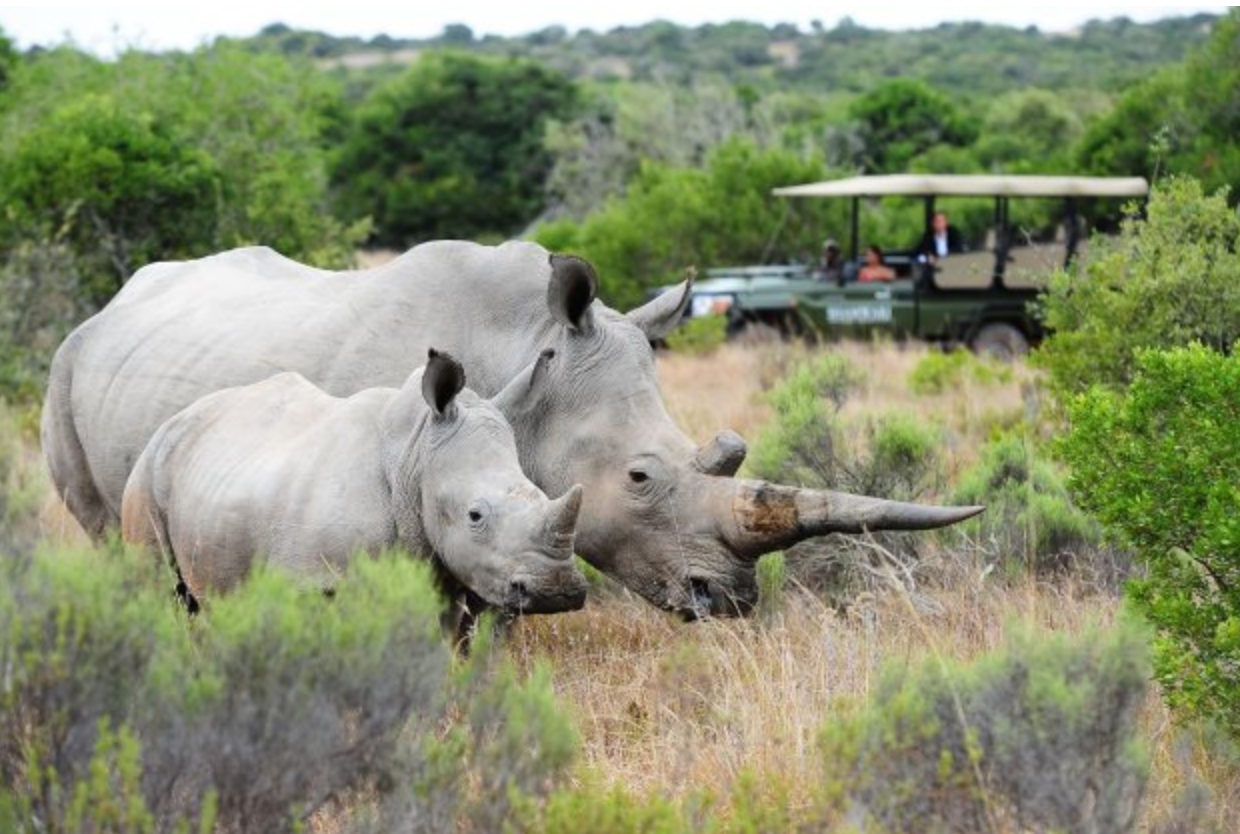 The plight of the rhinoceros has been one of the most symbolic tragedies of our modern society, but with the help of initiatives such as World Rhino Day, the species stands a chance of recovery.
Celebrated on September 22nd, World Rhino Day aims to raise awareness of this critically-endangered species and drive conservation efforts. Now, luxury travel specialists African Travel, Inc. is giving you the chance to become part of the solution.
The African Travel, Inc has committed to donating $100 per couple traveling on the Majestic South Africa itinerary in support of rhino conservation. The generous donation allows guests to actively support the enigmatic species as they visit them.
This 10-day itinerary begins in Cape Town where guests will enjoy a four-night stay in the Table Bay Hotel, one of the most luxurious in the city. Located in the vibrant Victoria & Alfred Waterfront, guests can explore the finest restaurants, boutiques and historical sites under the gaze of Table Mountain.
This city-escape is then followed by an exploration of the Cape Peninsula coastlines, including the penguins of Boulders Beach and the rich winelands of Franschoek. Then it will finally be time to explore South Africa's wilder side as guests are transferred to the Shamwari Private Game Reserve.
African Travel and Shamwari Game Reserve Conservation from African Travel, Inc. on Vimeo.
This 61,000-acre safari lodge is one of South Africa's finest and is a perfect fit for the itinerary due to its outstanding efforts to conserve the natural environment in which it sits.
The $100 donation will go towards a new rhino boma at Shamwari. Once built, it will be a haven to rehabilitate injured or orphaned rhino until they are strong enough to be released back into the wild. Guests will also be invited to visit the existing rehabilitation center which helps care for sick, injured, abandoned and orphaned animals.
"We exist because our goal in life is to make travel matter. It's our responsibility to protect some of the species most at risk from extinction in the places we visit, and we are extremely passionate about rhino conservation" said Sherwin Banda, president, African Travel, Inc. "At Shamwari, this is something our guests will experience first-hand and we're proud that we're able to support sustainable tourism through this effort."
Guests will also be able to enjoy twice-daily game drives and nature walks during a three-night stay at the cliffside Eagles Crag Lodge. Here, guests will not only be able to see rhinos in the wild but the rest of Africa's Big Five.
The Majestic South Africa itinerary is priced from $6,195 per person. For more information, visit africantravelinc.com.