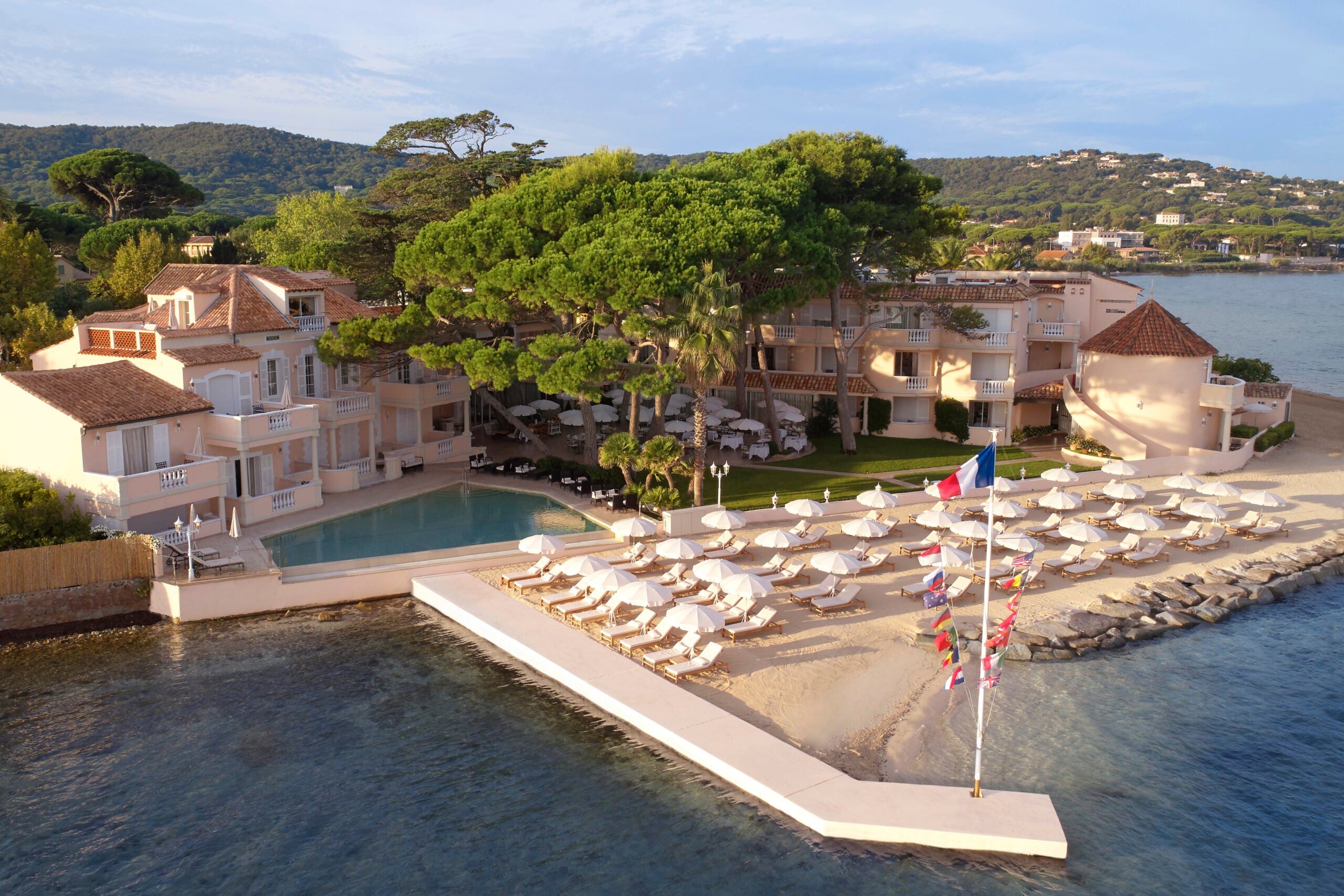 Cheval Blanc St-Tropez has announced its plans to reopen for its second season from June 18 2020. The announcement comes as a ray of light for the French tourism industry following several months of lockdown caused by the Covid-19 pandemic.
Set amongst ancient pinewoods, dazzling sun and crystal-clear waters, this intimate Maison – the fourth under the Cheval Blanc brand – has just 30 rooms and suites (most with expansive balconies) and a secluded white sand private beach – making it the perfect sanctuary to recharge and relax.
This season Cheval Blanc St-Tropez is set to inspire and nourish guests with a new menu from three Michelin star Chef Arnaud Donckele, new personalized treatments at the Cheval Blanc Spa – the regions only Guerlain Spa – and custom art pieces created by Sophie Zénon.
The new lunch menu will be served every Thursday on the terrace and is inspired by the scents of Guerlain. Each dish has its own fragrance: five flavors and five scents. Each evening Donckele will serve a scenic journey through the Mediterranean, delivering an artist's landscape on a plate at La Vague d'Or.
A few steps from the hustle and bustle of the village, Cheval Blanc Spa is a haven of peace, dedicated to relaxation and well-being. Open to all, the beauty experts offer exclusive treatments created by Guerlain, which are inspired by the Mediterranean and the Secret Garden offers Hatha Yoga classes.
A true part of the Mediterranean, Cheval Blanc St-Tropez has been designed to blend into the coastal setting and the landscape of Provence. This intense blue, signature color of the Cheval Blanc St-Tropez, is a centerpiece of the works of Sophie Zénon, the artist to whom the Maison has given blank space for the season. The photographer has chosen to capture the blue tones of the Maison's surroundings, bringing together water, sky, vegetation and minerals.
Cheval Blanc St-Tropez combines the Art of Hospitality, a refined sense of detail, and bespoke service to create an unforgettable experience on the French Riviera. Cheval Blanc is working closely with the region and government guidelines to adhere to all safety measures.