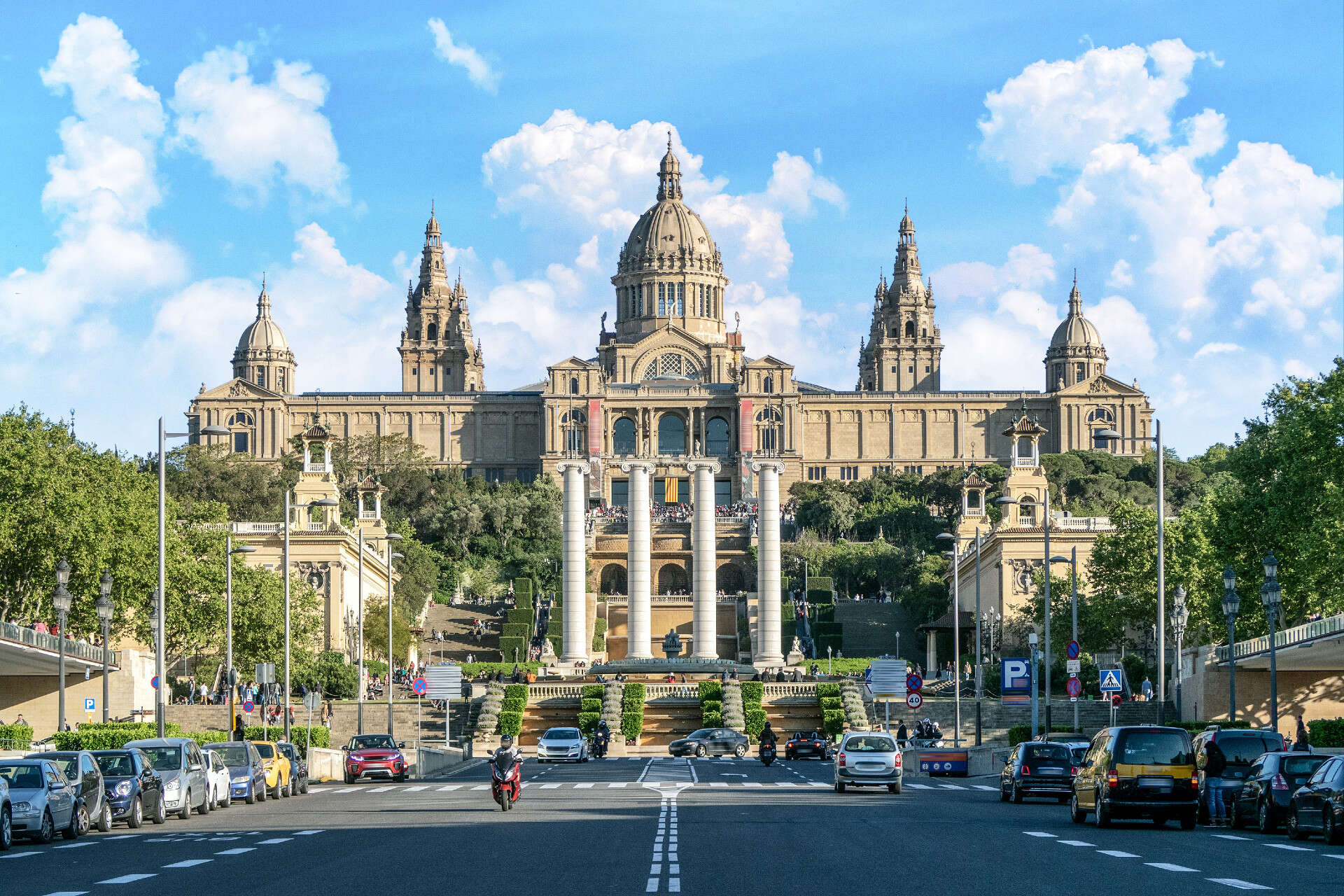 With over 1,500 museums in the country, it's easy to find spectacular art in Spain – but with many of the museums and galleries boasting masterpieces from renowned artists, the prospect of choosing which cultural centers and cities to visit can be daunting.
That's why Elite Traveler has put together a curated art trail through Spain, including exciting cities that are worth visiting in their own rights and some of the best art galleries each place has to offer. Whether you're on a pilgrimage to Dalí's hometown, a fan of the Spanish masters, or looking to admire contemporary pieces, these are the best places to see art in Spain.
Madrid
As the vibrant capital of Spain famous for its museums, restaurants and nightlife, Madrid should easily be the first stop on any art trail through Spain. After landing in Madrid-Barajas Airport, check into your hotel and spend a few days seeing the sites that Madrid has to offer – everything from historic landmarks, cultural centers and traditional, family-run bars. The city is also the perfect starting point for your art trail because it is home to the 'Golden Triangle' of art galleries: Museo del Prado, Reina Sofia and the Thyssen-Bornemisza.
Museo del Prado

Having opened its doors to the public in 1819 as a painting and sculpture museum, Museo del Prado boasts main pieces that come from the Spanish royal family's collection; today, the Prado's collection includes over 700 sculptures and 8,00 paintings, with principal paintings from the Italian, Flemish and Spanish schools. Standout pieces include Spanish master Diego de Velázquez's Las Meninas, Francisco Goya's Third of May and the Black Paintings collection (displayed in their own room), and The Garden of Earthly Delights by Hieronymus Bosch.
Reina Sofia
Named after the former Spanish queen, Reina Sofia is Madrid's museum of contemporary art. The gallery features a range of works by many famed, international artists including Mark Rothko, Damien Hirst, Francis Bacon and Diego Rivera. It is also the best place in Madrid to find collections of works by 20th century Spanish artists such as Salvador Dalí and Pablo Picasso. In fact, one of the must-see pieces in Reina Sofia is Picasso's Guernica, which is a moving depiction of the bombing of a Basque town (of the same name) during the Spanish Civil War.
Thyssen-Bornemisza Museum
Although it opened to the public in 1992, the Thyssen-Bornemisza Museum originally began as the private collection of German-Hungarian art collector Heinrich Thyssen. The collection was expanded by his son, who also moved the majority of the pieces to Spain in 1985 when he married a Spaniard, Carmen Cervera. Nowadays, the Thyssen-Bornemisza features art spanning eight centuries; while visiting, be sure to see highlights including Portrait of King Henry VIII of England by Hans Holbein the Younger and Dream Caused by the Flight of a Bee around a Pomegranate a Second before Wakening up by Salvador Dali.
Bilbao
From Madrid, our art trail through Spain travels north to Bilbao, the largest city in the Greater Basque region. Situated near the Bay of Biscay and close to the Spanish-French border, Bilbao has a unique character that combines avant-garde design with the traditional elements found in its old town – think quirky shops, charming streets and family-run bars and restaurants. Though Bilbao is arguably one of Spain's most interesting cities in its own right, the reason it is part of our art trail is because of an alternative name the city has: it is known as "the city of the Guggenheim".
Guggenheim Museum

Designed by Frank Gehry and opened in 1997, Bilbao's Guggenheim Museum transformed the city as it instantly became an icon of modern architecture and an international location for architects and design lovers to visit and admire. The curved glass and titanium structure was inspired by Bilbao's industrial heritage and proximity to the sea. Inside, the Guggenheim Museum is also a world-class contemporary art gallery that includes both temporary and permanent displays. Sculptures such as Jeff Koon's Tulips and Puppy can be found outside; highlights inside include Untitled by Mark Rothko.
[See also: The Best Alternative City Breaks in Spain]
Figueres
From Bilbao, our art trail travels east along the Spanish-French border, past Andorra to the city of Figueres in the north of Catalonia. Situated at the foot of the Pyrenees Mountains and only moments away from the Mediterranean, it's understandable why tourists flock to Figueres for its natural splendor. Not only this, but Figueres is full of culture and history – it is home to several museums and has a calendar of events and festivals throughout the year. In the art world, however, Figueres is best known as the home of Salvador Dalí.
Dalí Theatre-Museum
Built by Dalí himself, the Dalí Theatre-Museum (or Teatre-Museu Gala Salvador Dalí) is one of the most-visited museums in Spain. Originally an old municipal theatre, Dalí shaped the space so that it became a place that would reflect his artistic visions and draw guests into his unique, surreal world. Fans of Dalí will find plenty to love here – the museum has an extensive collection of the artist's work, ranging from early artworks to sculptures and paintings he created later in life. Even more special, the gallery is also the place Dalí chose to be buried when he died.
Barcelona
The final stop on our art trail through Spain is one of Europe's trendiest cities, Barcelona. Those with enough time can even take the scenic route from Figueres to Barcelona, along coastal roads that overlook the sparkling Mediterranean Sea. Once in the city, it's worth spending a few days perusing all that Barcelona has to offer, from Gaudí and Art Nouveau architecture to artisanal boutiques and world-class fashion and dining. For art lovers, no trip to Barcelona is complete without a visit to the Picasso Museum or the National Art Museum of Catalonia.
Picasso Museum

The Picasso Museum in Barcelona opened in 1963 and is housed across five medieval palaces in the city's La Ribera area. The museum is home to one of the most complete collections of Picasso's works, with pieces split into different areas: his early years (the museum has a particular focus on these), training, the Blue Period, work that focuses on Barcelona and Picasso's series that reinterprets Las Meninas. Highlights include the artist's major early works such as The First Communion and The Wait.
National Art Museum of Catalonia
Located in the grand Palau Nacional of Montjuïc, the National Art Museum of Catalonia (in Spanish, Museu Nacional d'Art de Catalunya) was originally built for the 1929 International Exhibition. Five years later, it opened its doors to the public – and since then, has amassed a collection that spans 1,000 years of art. Whether you are looking for contemporary artworks or medieval pieces, any art enthusiast is sure to fall in love with something at the National Art Museum. Standout works include the museum's collection of Catalan modernism, including pieces by Antoni Gaudí.
[See also: The Most Secluded Beaches in Spain]