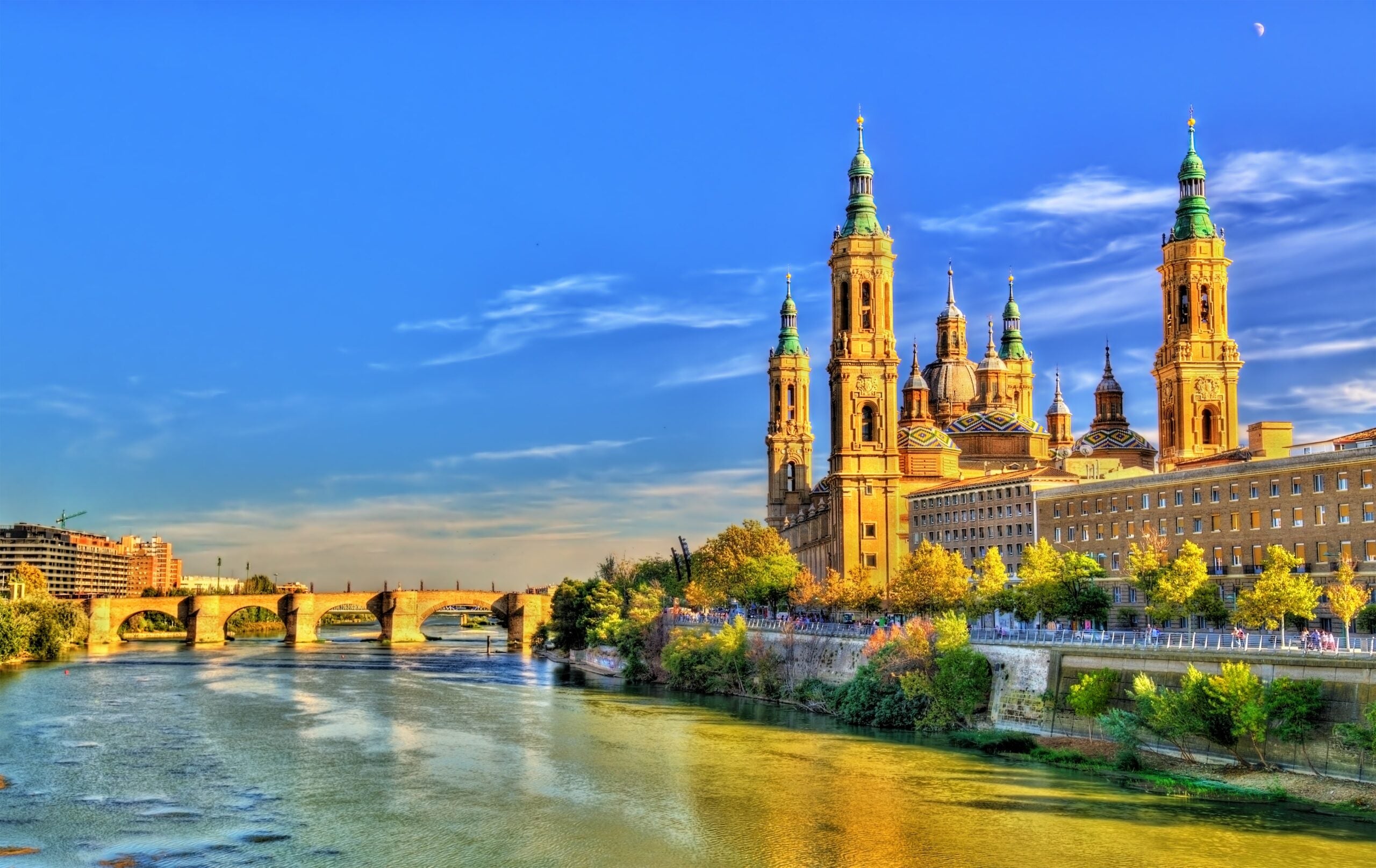 With a plethora of attractions including rich culture, renowned cuisine and stunning architecture, Spanish cities continue to be among the most popular in the world. However, when it comes to alternative city breaks, Spain has a lot more to offer than just Madrid and Barcelona, exciting as they are.
With vaccines continuing to roll out and hopes for summer breaks continuing to grow, 2021 is undoubtedly the year to branch out of your traveling comfort zone and visit spots slightly off the standard tourist checklists.
We have rounded up six of our favorite spots for alternative city breaks in Spain, from appreciating architecture in Bilbao to soaking up the sun in Almeria, to help you plan a European vacation like no other.
Bilbao
Although Bilbao is arguably most famous for its soccer team, its art and architecture scene is undoubtedly one of the biggest draws to the city, which is situated near to the north coast. The city's stand-out monument is the captivating Guggenheim Museum, whose metallic structure fluidly combines soft, sloping lines with the brute industrialism of Bilbao's history.
In addition to a captivating art scene, Bilbao is celebrated for its cuisine, with three Michelin-starred restaurants calling the city home. In typical Basque country style, small plates are the star of the show in Bilbao, with the proximity to the ocean meaning that seafood features heavily on most menus. Bilbao is also close to the famous Rioja region, meaning the wine offering is abundant.
[See also: A Guide to All Three-Michelin-Starred Restaurants in Spain]
Malaga
Found on Spain's southern coastline, Malaga is often disregarded in favor of flashy nearby Marbella. However, as the largest city on the Costa del Sol, it has plenty to offer in its own right. As you'd expect of the birthplace of Pablo Picasso, Malaga has a rich art scene boasting some 30 museums, including Museuo Picasso and the Pompidou Centre.
And as one of the oldest cities in Spain, Malaga has plenty of historic elements to shout about, from the ancient cobbled streets of the old town to the Roman amphitheater that sits in the city center. When you tire of sightseeing, head to Muelle Uno quay – a commercial waterside district, home to the city's only Michelin-starred restaurant, José Carlos García, as well as an abundance of shops.
Salamanca
Situated in the north of the country just two hours away from Madrid, Salamanca has something to offer all travelers. History is the main pull of Salamanca, whose old town is recognized as a Unesco World Heritage Site. Ornate buildings and monuments are found throughout the city, including the two majestic conjoining cathedrals; the older one dates back to the 12th century, while the New Cathedral was completed in the 18th century and stands as a perfect example of Gothic architecture.
Aside from being a history buff's haven, Salamanca has plenty of other attractions, making it the ideal alternative city break in Spain. The food is a particular highlight, with the cooler air making for a plentiful selection of cured meats and cheeses.
[See also: Most Secluded Beaches in Spain]
Zaragoza
Despite being Spain's fifth-biggest city, Zaragoza (also known as Saragossa) has successfully skipped the well-trodden tourist trail. The city is brimming with history, with many must-see landmarks such as the Basílica del Pilar, La Seo Cathedral and the Aljafería Palace – one of the finest examples of Mudéjar architecture in Spain.
For a truly authentic insight into Spanish culture, visit during October when the famous citywide Fiestas del Pilar celebrations are held in honor of Spain's female patron saint Virgin of Pilar. The city isn't all sightseeing, however: gourmets looking for alternative city breaks in Spain will also be delighted to find that the Zaragoza region is a hotspot for black truffles.
Almeria
The Andalusian city of Almeria has managed to fly under the tourist radar, particularly compared with nearby Seville and Granada, making it an ideal choice for travelers hoping to discover alternative city breaks in Spain. Almeria tends to be a favorable destination for a winter city break thanks to its Mediterranean location, making rain all but unheard of, with temperatures remaining mild even throughout the winter months. Those hoping to combine a city break with a relaxing beach vacation will be pleased to know that the Almeria coastline is home to some of Spain's most beautiful beaches.
Oviedo
Tucked between the Cantabrian Mountains and the Bay of Biscay, Oviedo is a must-visit alternative city break in Spain. As with most Spanish cities, food and drink play a key part in Oviedo's culture. The region is most famous for its cider production and selection of blue and goats cheeses – neither should be skipped in a culinary tour of the city. You'll find that when you order the famous cider, Oviedan bartenders will pour your drink from great heights to oxygenate the liquid – a trick unique to this part of the world. Art is also plentiful in Oviedo, with the city's Museum of Fine Arts home to one of the finest permanent collections in the country.
[See also: The Best Road Trips in Spain]