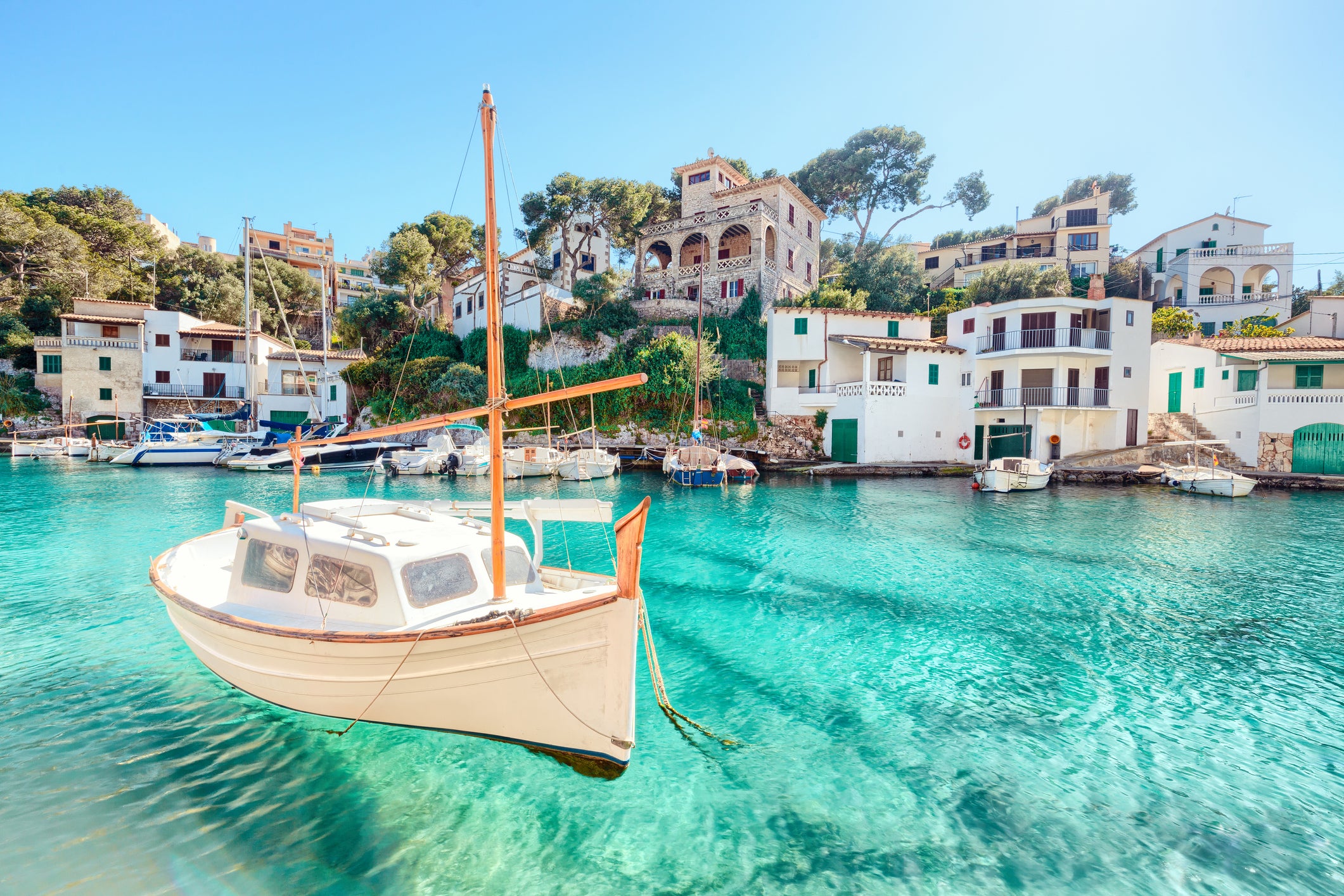 With a mainland coastline spanning over 1,860 miles and more than 60 islands, Spain offers a wealth of incredible fishing destinations. 
Though the country may be enveloped by the Bay of Biscay, the Atlantic and the Mediterranean, it also boasts a rich and diverse inland topography. This ranges from the lush mountains of the Asturias region in the north where the inland waters are abundant with salmon and trout in the summer months, to the plentiful River Ebro which flows 565 miles from the Cantabrian mountains to the Mediterranean coast in Tarragona. 
When planning a solo fishing trip in Spain, it is best to apply for the necessary permits well in advance of departure to avoid disappointment. However, the easiest way to fish in Spain's wonderful waters is to book onto a charter or guided excursion led by a licensed professional who prioritizes sustainable fishing practices such as catch and release. They will arrange the necessary paperwork so you can simply turn up and get casting. That way, the biggest decision you'll have to make is where to go. 
That's where Elite Traveler comes in as we take a closer look at some of the best fishing destinations in Spain. 
Asturias 
With craggy coastal cliffs and green, mountainous backcountry, Asturias is as diverse as it is beautiful. Somewhat away from Spain's well-trodden tourist path, the luxury accommodation options are sparse. However, the fishing opportunities in this serene northeastern pocket of Spain, as well as the region's natural beauty and pretty as a picture coastal villages, more than make up for this. 
Offering the best of both worlds, you can opt for fishing in the Bay of Biscay — where you can find everything from sea bass to tuna — or do as many of the locals do and head inland. Asturias boasts several rivers surrounded by mountainous valleys making for the most picturesque of trips. Here salmon is kingfish with a strict season running from May to July. You can also fish for trout from mid-May to the end of August. 
[See also: An Art Trail Through Spain]
Tenerife 
The Canary Islands as a whole offer some of Europe's best fishing waters but out of them all, Tenerife probably holds the crown. There are fishing guides and charters dotted all around the volcanic island's shores offering both shore fishing or the chance to hit the waves in search of something larger such as marlin, barracuda and tuna. 
When looking for a base, look no further than the stunning Ritz Carlton Abama. As one of Spain's most luxurious resorts, it offers the perfect location thanks to its west coast location near some of the island's best-known fishing spots. When not in search of your next big catch, the resort's spa is a bastion of tranquility and its two-Michelin-star restaurant M.B, overseen by legendary Spanish chef Martín Berasategui, is a must. 
Andalucia
Andalusian cuisine is synonymous with seafood therefore it should come as no surprise that the sun-kissed region also offers some of the best fishing Spain has to offer. Uniquely positioned featuring both an Atlantic and Mediterranean coastline and with the narrow strait of Gibraltar acting as a migratory highway for a wide variety of fish species, it provides outstanding sportfishing and onshore angling adventures all year round. 
Some of the region's best fishing spots such as Almería, Granada,  Málaga and the Bay of Cadiz also happen to be in close proximity to some of the country's best five-star resorts. Consider staying at the beautiful Anantara Villa Padierna Palace near Marbella or Finca Cortesin, an enchanting palm-laden retreat south of Estepona. 
In association with spain.info