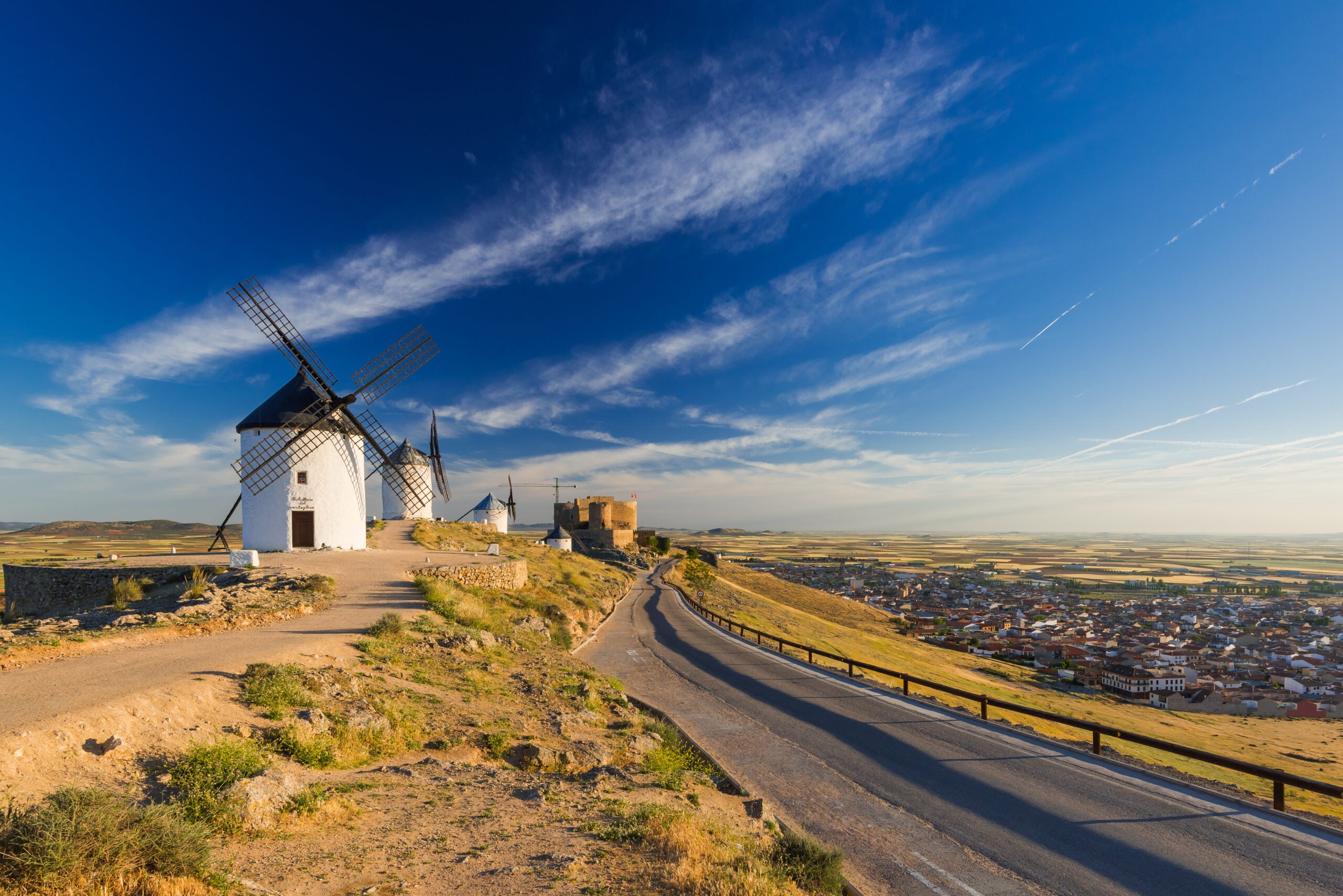 With the freedom to go where you like, stop when you like and go with whoever you like, it is no surprise to see the road trip make a comeback in 2020. When bio-secure bubbles are the order of the day, it doesn't come much better than a private road trip with you nearest and dearest. And with reliable roads and breath-taking landscapes, Spain is the perfect place to get behind the wheel. Here, we put together a list of the best road trips in Spain to undertake in 2021 and beyond.
Madrid to Murcia
250 miles
Starting in the capital, Madrid, this journey cuts straight through the heart of Spain and takes in some of its most scenic landscapes. Start the trip with a night in the brand-new Four Seasons Madrid. This hotel finally opening in 2020 following eight years of development.
Head out in the morning on roads flanked by lush forests, lakes and olive groves. There are a number of viewpoints that will make for a perfect pitstop. There are also a number of towns and cities that are rarely visited by tourists, such as La Roda and Albacete. Both will give you a sense of true Spain both in in its gothic architecture and its culture. Albacete is perhaps the better location for a night's stop. Although lacking in many tourist provisions, the city has a thriving tapas culture and those committed to walking around the city will stumble across a number of hidden gems.
Finally, make you way towards Murcia, a Moorish city dominated by stunning baroque architecture. The city has a strong food culture with a large number of restaurants in Michelin's latest guide. Only one restaurant, Cabaña Buenavista, is worthy of actual stars – it has two – but the best meals in Murcia are not necessarily the most expensive. Local de Ensayo is the perfect place to sample the beautiful local fare.
Barcelona to Cadaques
110 miles
Tour the best of Catalonia in this short, sharp road trip that can easily be completed in two days whilst taking in a number of notable stops. As the capital of the region, Barcelona is an obvious starting point and there is no better way to get the trip underway with a night's stay in the Mandarin Oriental. Housed in a former bank, the Patricia Urquiola-designed decor is uber cool and the Michelin-starred Moments restaurant is among the best in the city. In the morning head northwards on the AP-7 road towards the gothic city of Girona. Here, take in stunning architecture with a self-guided walk before checking into the chic boutique Hotel Casa Cacao. Owned by the same family behind El Celler de Can Roca, the city's three-Michelin-starred restaurant, it is the perfect place to unwind after a day on the road.
From Girona, it is a short drive to the town of Figueres where the mad world of Salvador Dalí is envisioned in a dedicated museum. Finish the trip by rolling into the fishing town of Cadaques, a place so beautiful it once attracted the likes of Pablo Picasso, Albert Einstein and Dalí himself. Enjoy wandering around the countless art galleries and boutiques before settling in with a sundowner at a coastline bar.
The Priorat wine route
The Priorat wine region is not just revered for producing some of Spain's best and most sought-after wines, but also for its natural beauty. Situated two hours from Barcelona, it is easily accessible by car, but once in the region roads can get narrow and winding.
With few hotels and so many wineries to choose from, the only way to get to grips with the region is stay for several days. Hotel Trossos del Priorat is located in the heart of the region and describes itself as "rooms in a winery". The staff take their wine as seriously as hospitality and you will leave far more knowledgeable on why the region is so well respected in the world of fine wine.
Away from wine, there are also a number of must-visit spots, including the charming mountaintop village of Siurana. Originally built as a Moorish stronghold, it was one of the last regions to fall to the Christians. It feels like little has changed in the preceding 800 years. Roads are still cobbled, and structures are visibly ancient. Take your hiking boots as there are a number of trails leading to secluded beauty spots.
A tour of Andalucía
Approx 550 miles
There is nowhere in the world quite like Andalucía. With influences from Moorish, Christian, Jewish and Muslim cultures, it offers a rich array of architecture and culture. Malaga, the hub of the thriving Costa del Sol, is not exactly representative of the region but is the natural starting point. The city has been designed with relaxation in mind with myriad golf courses, a selection of beautiful wellness resorts and an innovative culinary scene. From here, create a circle encompassing Granada, Cordoba, Seville and Cadiz before returning to your starting point.
The Alhambra Palace is a reason alone to visit Granada. The architectural complex sits on a plateau overlooking and is an example of this country's diverse cultural influences, giving insight into its history. From here, travel to Cordoba's ancient center, which is dominated by the impressively vast Grand Mosque. There is also a Michelin-starred restaurant, Choco, which offers elevated interpretations of local dishes and is just as popular for lunch as it is for dinner.
Move onto Seville, one of Spain's most popular cities, and be entranced by its vitality. Stunning architecture, rich culture and beautiful local restaurants all combine to make one of Europe's must-visit destinations. You can easily spend a week here, and there is no better place to set up camp than the Hotel Alfonso XIII.
While there are fine dining restaurants, the best food is to be had in the many tapas bars within the old town. After dinner head to a late night flamenco show at Casa de la Memoria or La Casa del Flamenco. The coastal city of Cadiz with its cooling trade winds, offers much-needed respite from the heat of Seville and with four Michelin-starred restaurants also offers an indulgent end to a long trip before heading back to Malaga.