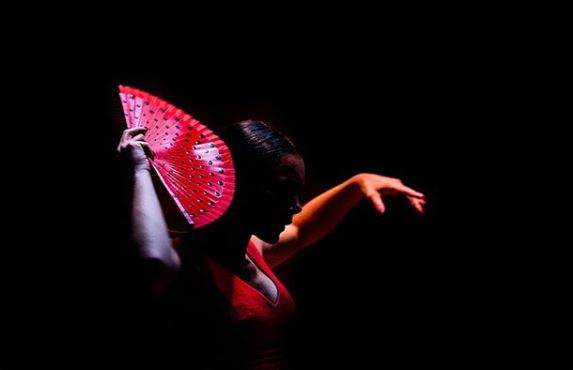 This fiery dance of flamboyance, fluidity, passion and drama is one of Spain's great cultural hallmarks, bringing together three elements—rhythm, song and dance—with hand claps, guitar and castanets. With roots going back to the late medieval period, flamenco is entwined in Spanish history and a distinct part of the country's identity. You can experience this Spanish tradition at flamenco venues known as tablaos across the country. We've taken a look at the best places to experience flamenco in cities across Spain.
As the region this tradition originated from, Andalusia is considered the true home of flamenco. So, it's natural the Andalusian capital, Seville, would be the first place many people associate with the dance. There are tablaos dotted throughout the city but one of the most famous is Los Gallos on Plaza de Santa Cruz, which first opened in 1966. Ten artists make an appearance here each night in two one-hour-thirty-minute shows.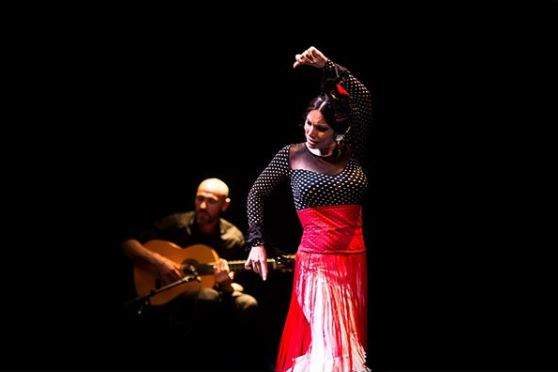 La Casa del Flamenco is also worth seeking out, with shows held in the 15th-century palace's courtyard. And for a little more insight into the story behind the dance, it's worth paying a visit to the Museo del Baile Flamenco where immersive exhibits give a greater understanding of the expressive art.
Madrid may not be located in the original flamenco region but as the nation's capital it is a hub for experiencing the rest of the country's culture. The historic tablao Corral de la Moreria is famous across the globe, having hosted some of the world's most prominent flamenco dancers and with performances unfolding each night in atmospheric surroundings. For a more spontaneous experience, catch a performance in a restaurant such as La Pacheca. Over in Barcelona, people in-the-know then head to Tablao Flamenco Cordobes. Since it was established in 1970, this venue has brought many flamenco greats to the Catalonia city.
Back in Andalusia, Cordoba simply bursts with flamenco, from the authentic tablaos dotted throughout the city center to a series of flamenco schools. Tablao Flamenco El Cardenal is among the most famous places to catch a show, with courtyards of the 18th century manor becoming the setting for vibrant performances. Each June, Cordoba's passion for the tradition culminates in La Noche Blanca del Flamenco – a full night of flamenco revelry taking place across the city.
With tablaos tucked into the Sacromonte neighborhood in the hills above the city, Granada is considered another of Andalusia's great hubs for this fiery art. Venta El Gallo is among the atmospheric venues that are built into the Sacromonte caves, with whitewashed walls and rustic décor giving it a particularly authentic feel.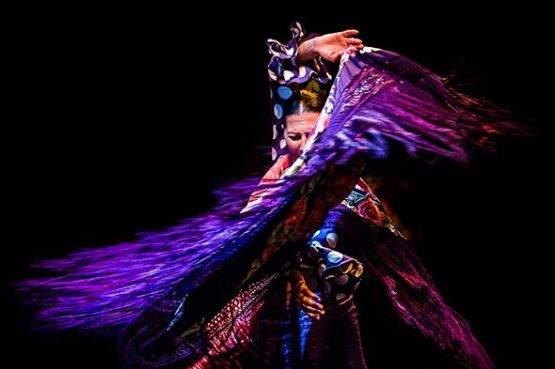 Finally, there's Jerez de la Frontera, which emanates traditional Andalusian culture, from its celebration of sherry and tapas to equestrian arts and, of course, flamenco. A number of tabancos (traditional bars) host flamenco shows. Among these is the well-known spot, Tabanco El Pasaje where intimate performances take place among the bar's sherry barrels. The event of the year in Jerez de la Frontera though is the city's annual flamenco festival, the Festival de Jerez, when people participate in masterclasses as well as catching shows. The 2019 edition takes place from February 22nd to March 9th.
For more inspiration on soaking up authentic Spanish culture, take a look at our guide to experiencing Spain's equestrian culture, getting a taste for sherry in Jerez and seeking out Spain's most exclusive culinary experiences.
Images: Instagram @museodelbaileflamenco