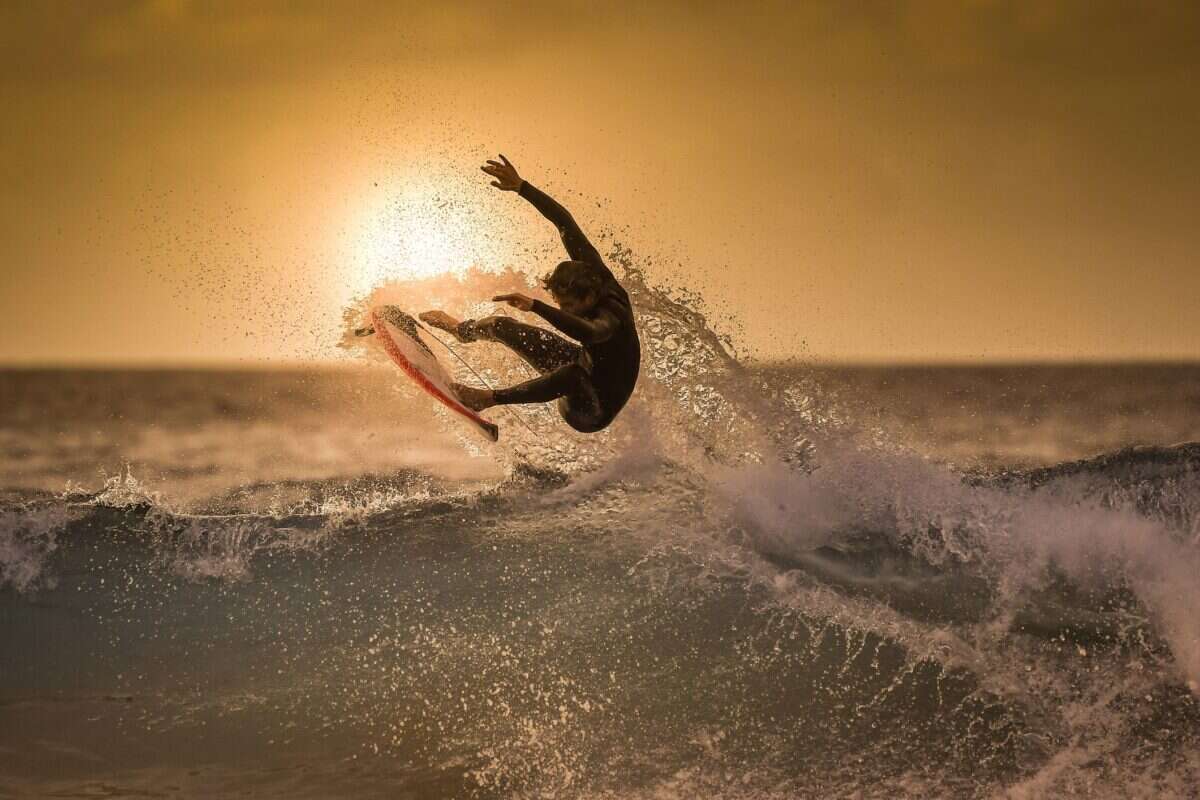 As winter begins to draw to a close it's time to start thinking about how you might want to unwind over the coming months. Many go to Spain in search of new experiences and adventure, others are happy with sun, sea and relaxation. Surfing in Spain is the perfect middle ground to keep your entire group happy. Those who don't fancy catching the waves will usually find a thriving coastal resort to keep them busy.
Spain is full of brilliant surf spots. Its north coast is particularly well known among the surfing community. Its large and consistent swells is the stuff of dreams for advanced surfers. However, you don't have to be a total master to enjoy surfing in Spain. It's also a paradise for beginners with plenty of beaches producing smaller waves. These are dotted with surf schools, where you can rent boards and learn to catch your first breakers.
Here, Elite Traveler breaks down some of the best Spanish surf spots. For the seasoned surfing veteran looking to shoot some tubes, right down to someone who has never picked up a board.
Basque Country
No surfing sortie is complete without a trip to the Basque Country on the Iberian north coast. The shallow waters and frequent storms of the Bay of Biscay were a bane for sailors for centuries. Now they create the perfect climate for some of Europe's best waves.
Start in Mundaka, once a location for the World Surf Tour, where the estuary is ideally positioned to develop big waves. The town's harbor wall provides a vantage spot where you can see how the pros do it. It's an inspiring site at the start of your surf trip, or if you know what you're doing, this is the place to be.
The waves can get pretty big at Mundaka but there are numerous beaches nearby like Laga and Playa de Berria that are more suited to beginners.
Base yourself in Bilbao, one of Spain's cultural hubs. We recommend Gran Hotel Domine Bilbao. Located in the city's most sought-after location — opposite the Guggenheim, non-surfers will find themselves surrounded by world-famous art and architecture.
Galicia
After the big waves and dramatic rocky coasts of the Basque Country, head west to Galicia where you will find spots more suited to beginners.
Praia De Razo is a three-mile, beautiful white sand beach located on Spain's Atlantic coast. Unlike many of Europe's great beaches, Razo isn't plagued by high-rise buildings and overdevelopment. Here you find consistent waves and the perfect atmosphere for any beginner looking to learn a thing or two. It's built for new surfers with several surf schools based on the beach. Non-surfers will enjoy long walks along Razo's sand dunes and the numerous cafés that back onto the beach.
Hotels are few and far between in this relatively untouched area, however, head south to Santiago de Compostela and you will find A Quinta de Auga. Once a 1792 paper factory, this countryside sanctuary has been converted into a luxury hotel and spa with recently refurbished rooms. It is also home to the popular Restaurante Filigrana which serves modern Galician cuisine.
Tenerife
It's easy to forget that Spain isn't just the mainland but also made up of a wealth of islands, many of which are a surfer's paradise. On Tenerife, the largest of Spain's Canary Islands, visitors can surf year-round.
The southeast of the volcanic island gets the largest waves coming east from the Atlantic. La Izquierda in the heart of tourist playground Playa de Las Américas, is the most popular break for experts with its 4-10 ft waves. Those looking for something a little less intense should head around the corner to La Fitenia, where they will find both smaller waves and fewer people.
Those wondering where to stay in this tourist hot spot should try Baobab suites, a collection of 125 luxury suites with large patios where you can choose between a pool, hot tub, or both. The hotel also comes equipped with a spa for those looking to relax after a day in the surf.
In association with spain.info