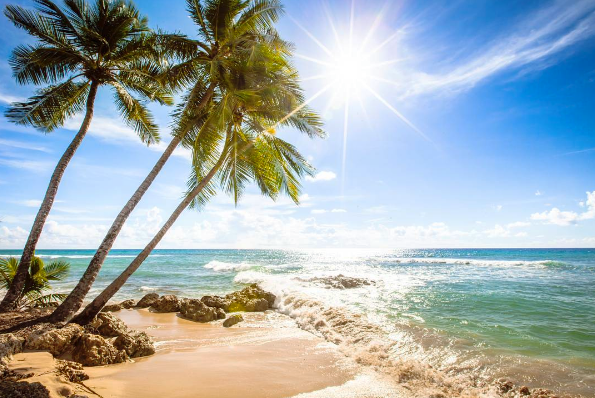 By Olivia Cuccaro
In the Atlantic Ocean, sunny Barbados is known for its beautiful beaches, watersports and rum. A visit to this island nation means relaxing in the warm weather as calm trade winds blow. Enjoy a leisurely snorkeling excursion, or go deeper with a submarine tour of the coral reef. With white sand and friendly locals, Barbados is a Caribbean paradise.
[See also: Top Suites in the World – The Villa, Sandy Lane] 
Rum Region
Often considered the birthplace of rum, Barbados is home to several top-notch distilleries. The spirit is a chief export of the area, but sampling the region's rums during a Caribbean getaway is an experience not to be missed. The historical St Nicholas Abbey dates back 350 years and continues to create handcrafted rum made from sugar cane. St Nicholas Abbey Barbados Rum features a single cask 18 Year Old as well as a notable White Rum, among others to try. Established in 1703, Mount Gay Rum is another household name for Barbadian rum. The Visitor Centre welcomes guests for an array of tours like the Super Premium Rum Tasting or Rum and Food Pairing. You can also visit Foursquare Rum Distillery, makers of Rum Sixty Six, to take a walking tour of the property and learn about the distillation process.
Best Beaches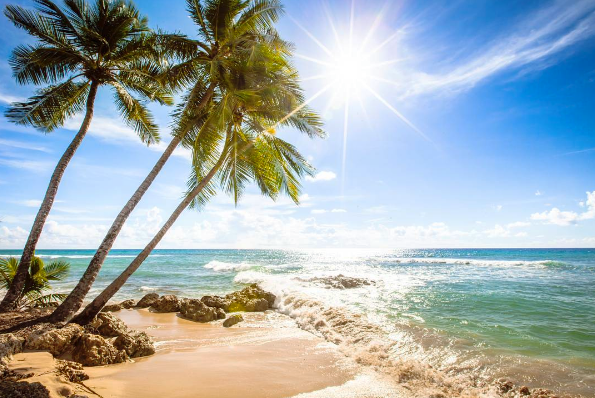 Surrounded entirely by water, Barbados boasts more than 80 pristine beaches to explore. For windsurfing, head to Silver Sands and take on massive waves ideal for watersports. A more social experience can be found at Mullins Bay, where a beach bar and restaurant keep the area lively and jet skis are available to ride. The long stretch of Rockley Beach is dotted with local vendors to help you find a perfect souvenir, while Bath Beach and Dover Beach are both suited for swimming.
Island Activities
Barbados is lush with natural beauty, one of its greatest "wonders" being Harrison's Cave – a crystallized limestone cavern. Andromeda Botanical Gardens and Animal Flower Cave are also sure to please the nature lover, while Barbados Museum, George Washington House and Arlington House will delight the history buff.
Seeking adventure? Atlantis Submarines offers a variety of underwater tours, including a private Five Star Champagne charter. See marine life close-up while being served champagne and hors d'oeuvres. Many businesses offer catamaran charters, such as Calabaza sailing cruises. Enjoy a rum punch on board while soaking up the sun. Or, take off on an exciting Island Safari Jeep tour to see Barbados off-road.