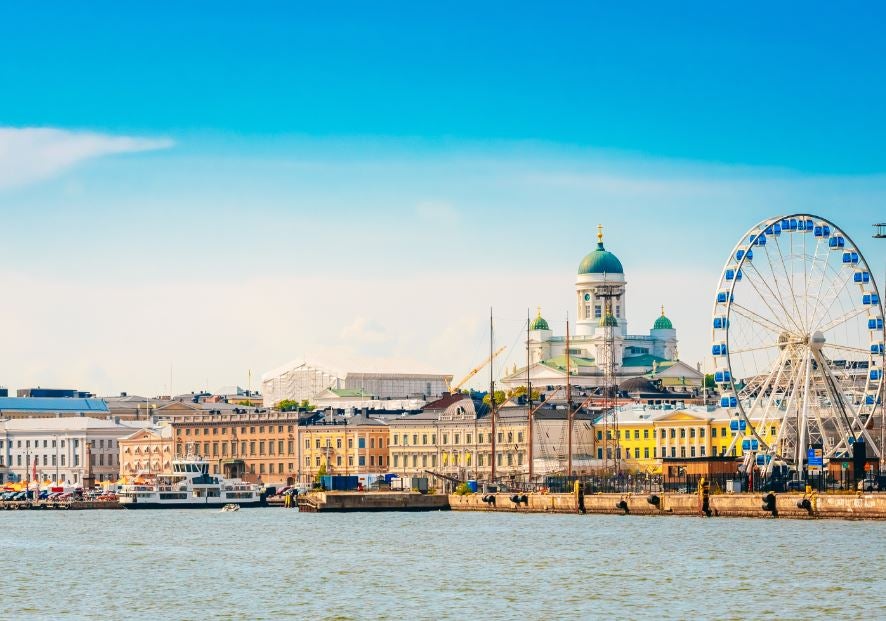 More than just a city, the capital of Finland Helsinki is in fact an archipelago made up of more than 300 islands, which between them provide an abundance of outdoor experiences, cultural events and gastronomy. Aside from its small islets, the city itself is easily explore on foot, with design, architecture and cultural sites alongside sprawling parkland, patches of forest and lakes, with a vibrant restaurant and bar scene to uncover too.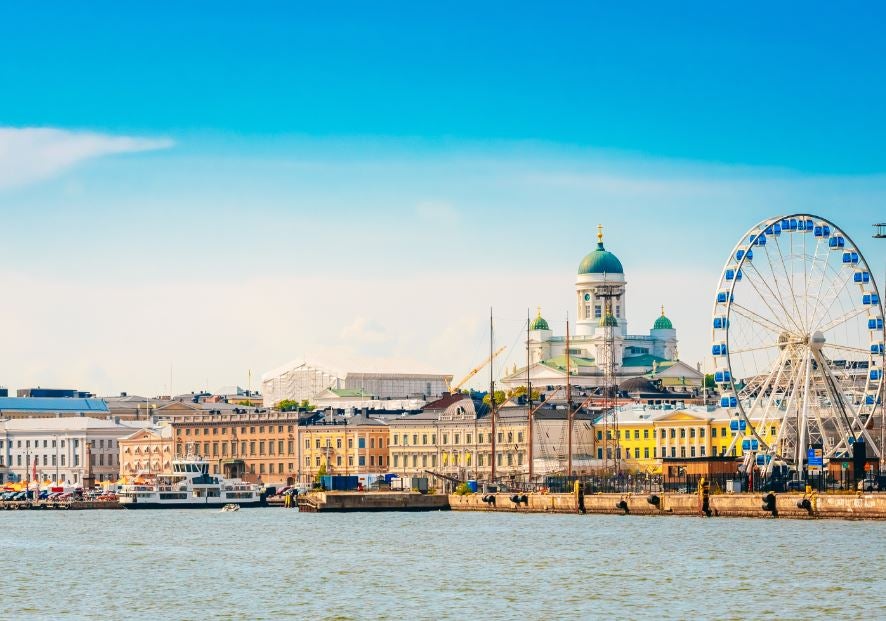 Bringing together a wealth of cultural sites – from the Neoclassical architecture of Helsinki Senate Square and modern design of Temppeliaukio Church, to informative museums such as the National Museum of Finland – Helsinki is as culturally rich as it is a haven for the great outdoors.
A number of world-class art galleries are dotted throughout Helsinki, too, of which perhaps the best known is Ateneum Art Museum. Within this grand space, Finnish and international artworks are on show, with temporary showcases in addition to the permanent collection; past exhibits have focused on artists such as Pablo Picasso and Carl Larsson. Tours, workshops and lectures also take place here.
Helsinki Art Museum, meanwhile, showcases modern and contemporary art, and looks after the artwork placed in public spaces around the city. Didrichsen Art Museum is then located on the island of Kuusisaari with permanent displays of ancient Chinese and pre-Columbian artefacts displayed alongside temporary exhibits in a space designed by the architect Viljo Revell, with a sculpture park to wander through.
As a hub for Finnish design, Helsinki also has plenty to discover in this regard. The Design District lies at the heart of the city, boasting a concentration of design and antique shops, fashion boutiques, small museums and galleries, and designers' showrooms. Visit a museum dedicated to architecture, the studio of a designer or the boutique or a jewelry maker.
With its smattering of islands and swathes of parkland, the city is celebrated in particular for its culture of outdoor living. From Central Park to Helsinki Botanical Gardens and the Esplanadi, the city offers a number of green spaces for people to stroll through. Of these, Esplanadi – downtown Helsinki's esplanade and urban park – affords the greatest opportunities for people watching, with Market Square located at the South Harbor at one end of the parkland stretch. And of the islands that are most worth paying a visit to, the Unesco World Heritage 18th-century sea fortress Suomenlinna and Seurasaari Open-Air Museum are certainly two of the most intriguing.
To discover the city's burgeoning dining scene, take a look at our pick of the best restaurants in Helsinki.