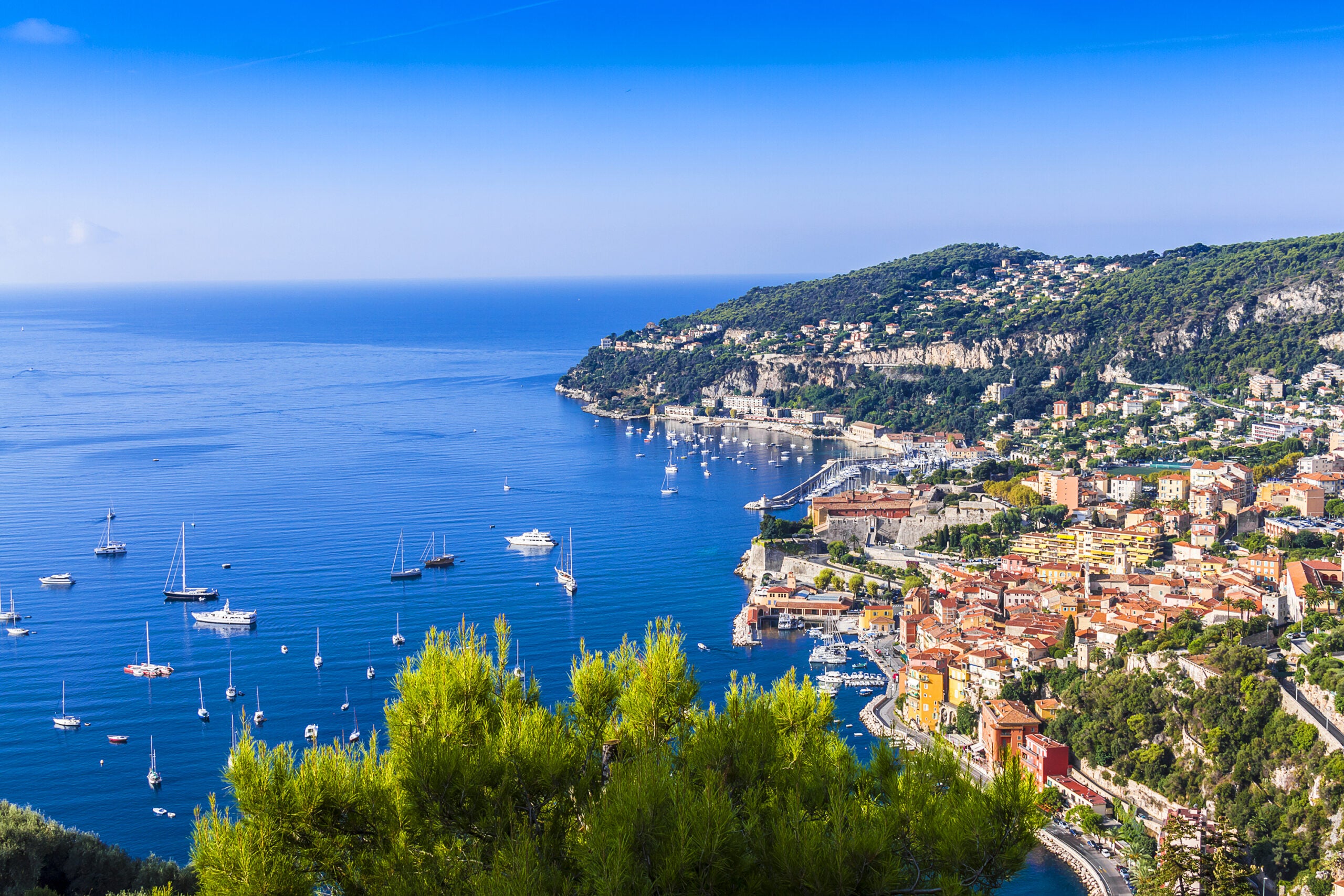 With a wealth of grandiose architecture, enviable collection of world-class museums and vibrant local markets, Nice is worth dedicating plenty of time to on a trip to South of France. And then there's the city's idyllic position, looking out over the Mediterranean waters, amid the glamorous coastal towns of the French Riviera. Our pick of the best things to do in Nice takes in a selection of the sites this city is most celebrated for.
The Arts
With a history of being a popular retreat for the European Elite and revered artists, Nice is known for its deep-rooted art scene. Having once been resident here, Henri Matisse is celebrated through the works on display at Musée Matisse, which is one of the largest collections on his work worldwide. And another artist that the focus falls on is Marc Chagall; the Musée Marc Chagall contains over 400 of his paintings and drawings, with a religious thread running through the collection. The Musée d'Art Moderne et d'Art Contemporain, also known as MAMAC, then focuses on European and American works spanning the decades from the 1950s onwards. From here, art lovers can move onto the Musée de Beaux-Arts de Nice, which – located in a mansion that was built in 1878 by a Ukrainian princess – brings together paintings and sculptures originating from the years between the 16th and 20th centuries.
Architecture
Bringing together both French and Italian architecture, with strong Belle Époque influences, Nice is as rich in impressive architecture as it is in the fine arts. Rising from the streets of the Old Town, Nice Cathedral was built in the 17th century, displaying a Baroque architectural style. Benefiting from six years of meticulous restoration work, the cathedral welcomes visitors in to gaze up at its sweeping arches and ornate ceilings. Over on Avenue Jean-Médecin, the Notre-Dame de Nice then exhibits the city's Neo-Gothic architectural tradition, having been built in 1868. This magnificent structure is distinguished by its two 65-meter towers and large rose window in-between. Now acting as a music instrument museum, the 17th-century aristocratic building Palais Lascaris is a fine example of Baroque civilian architecture, with each of its palatial rooms exhibiting the era's decorative aesthetics. In contrast to the city's grandiose Belle Époque, Baroque and Art Nouveau buildings, the city's Russian Orthodox Cathedral, which dates back to 1912, showcases an entirely different architectural style, and has been declared a national monument of France.
Local Life
While strolling along the city's streets, stopping by historic squares such as Place Garibaldi, and savoring the sea air on the waterfront and along Port Lympia, visitors can get a taste of the city. But to really get a feel for local life, it's worth heading to some of the local markets and outdoor gathering spots. The Cours Saleya market has been named by France's National Council for the Culinary Arts as one of the country's most special. Split between a flower market and a food market, with antiques being sold each Monday, it's worth a visit for the atmosphere alone. One of the most picturesque outdoor spaces can be found at the botanical garden, Jardin Botanique de la Ville de Nice, with a number of distinct zones that each exhibit different flora.
Naturally, the local cuisine is a memorable part of the experience people have here. Take a look at our selection of the best restaurants in Nice and its surrounding area.