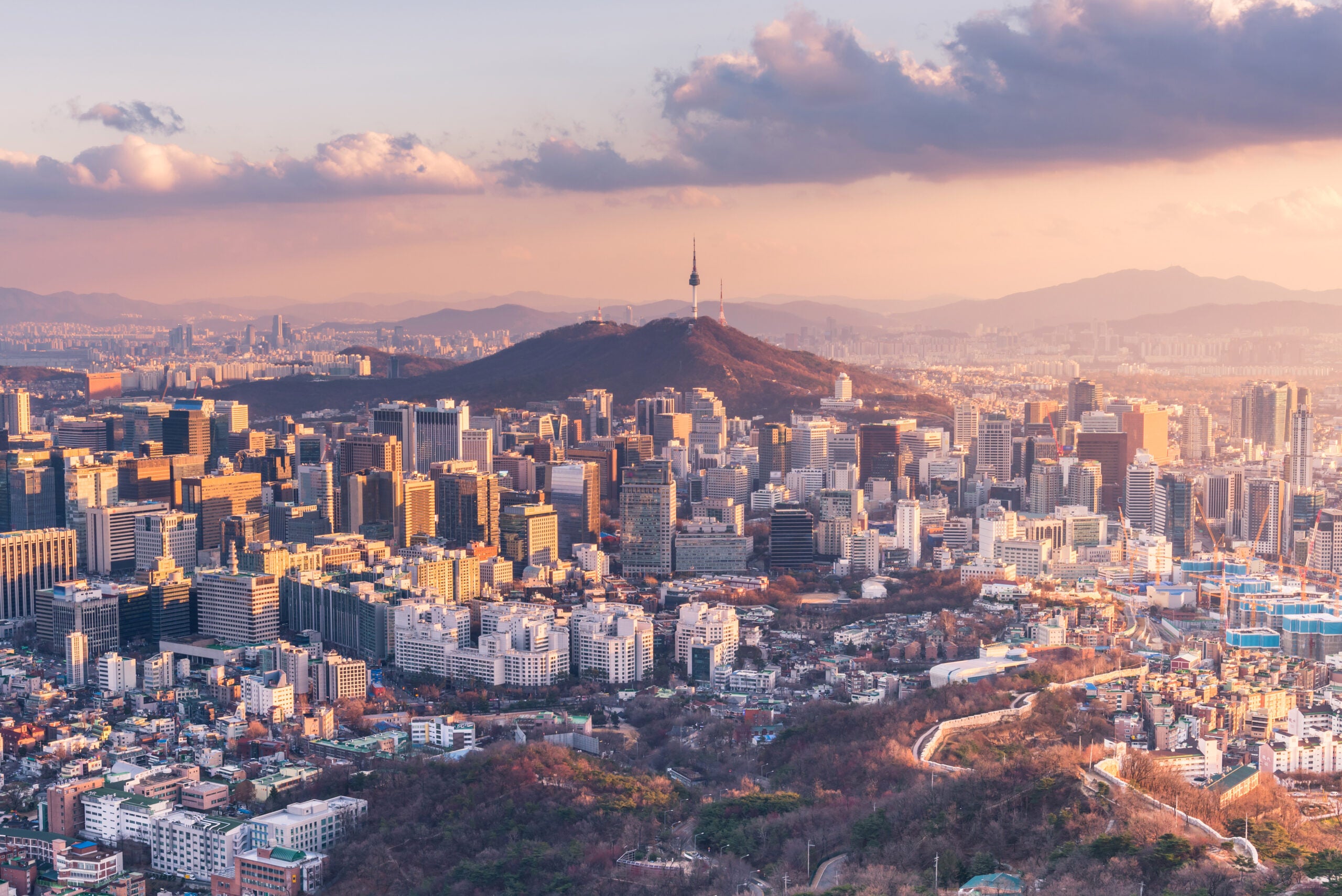 In South Korea's capital city the ever evolving contemporary culture and modern architecture lie in contrast to its traditional culture and the preserved heritage of its temples and palaces. This then sits within an area of natural beauty in which mountains lie on the horizon and parks provide a wealth of green space amid the urban sprawl. To see each side to the city, take a look at our pick of the best things to do in Seoul.
Cultural Exploration
For insight into this city's past, first step inside culturally important sites such as Gyeongbokgung historic palace and Changdeokgung palace and gardens, as well as Deoksugung palace where the royal guard ceremony takes place. From there, take a stroll to the historic Heunginjimun gate at the fortress wall and Buddhist temples such as Bongeunsa and Jogyesa which also comprises a seven-story pagoda, as well as the shrine Jongmyo.
For further enlightenment, pay a visit to Seoul's stand-out museums, such as the National Museum of Korea, which houses cultural assets that look back over Korea's history, and the National Folk Museum of Korea which lies within the grounds of Gyeongbokgung palace. It's also worth seeking out Leeum Samsung Museum of Art for its exhibitions focusing on both traditional Korean and contemporary art.
Just by taking a walk through some of Seoul's neighborhoods, you can get a feel for the city's unique identity and rich heritage. Located between Gyeongbok Palace, Changdeok Palace and Jongmyo royal shrine, Bukchon Hanok historic district gives visitors a feel for how Seoul would have been during the Joseon Dynasty, consisting of well-preserved historic neighborhoods. And also dating back to the Joseon Dynasty, the area of Myeong-dong comprises a major shopping hub and two of Seoul's biggest attractions: Myeongdong Cathedral and Myeongdong Nata Theater. Namdaemun Market, which opened in 1964, is then the country's largest traditional market
The Outdoors
Of Seoul's eight surrounding mountains, four inner mountains—Baegaksan, Naksan, Namsan and Inwangsan—are connected by the Hanyangdoseong city wall, providing people in the city with a wealth of outdoor space. Seoul Forest, meanwhile, lies within Ttuk Island; what was once a hunting ground for kings now comprises five parks: the Culture and Arts Park, Eco Forest, Experiential Learning Park, Marsh Plants Garden and Hangang Riverside Park.
A number of other pockets of greenery, such as Seoul Grand Park and Seoul Color Park, are dotted throughout the city, including spaces of urban greenery such as the Olympic Park Seoul, which now provides greenery as well as sports facilities, and the marine park and sky deck of the ultra-modern 63-story-high 63 Tower.
Where to Stay
Park Hyatt Seoul
Located in the Gangnam financial district, this five-star hotel sits amid the city's skyscrapers and neon lights. In its 24-story building, the hotel affords panoramic views of the urban sprawl. Interiors are spacious, minimalist and luxurious with natural materials throughout. Korean, Japanese and Italian cuisine are on offer in the hotel's dining venues, and the spa is home to an indoor infinity pool.
seoul.park.hyatt.com
Tweets by HyattTweets
The Shilla Seoul
Reflecting the name it's taken from the ancient Shilla Dynasty, this hotel combines contemporary luxury with inspiration taken from South Korea's traditions and heritage. A range of dining venues span Korean, Japanese, Chinese and modern French cuisine, of which La Yeon has been awarded three Michelin stars for its interpretation of local dishes with contemporary culinary techniques. The hotel also houses the luxurious Guerlain Spa.
Banyan Tree Club & Spa Seoul
As the brand's first hotel combining an urban resort with a members' club, Banyan Tree Seoul acts as an oasis within the city benefiting from the views it affords of the nearby forested mountains. The spacious interiors here combine contemporary design with elements of traditional Korean architecture and luxurious amenities. A collection of restaurant and bar areas, both indoor and outdoor pools, a spa and a wealth of outdoor sports facilities place this hotel among the city's most revered.
For inspiration on where to eat, take a look at our pick of the five best restaurants in Seoul.