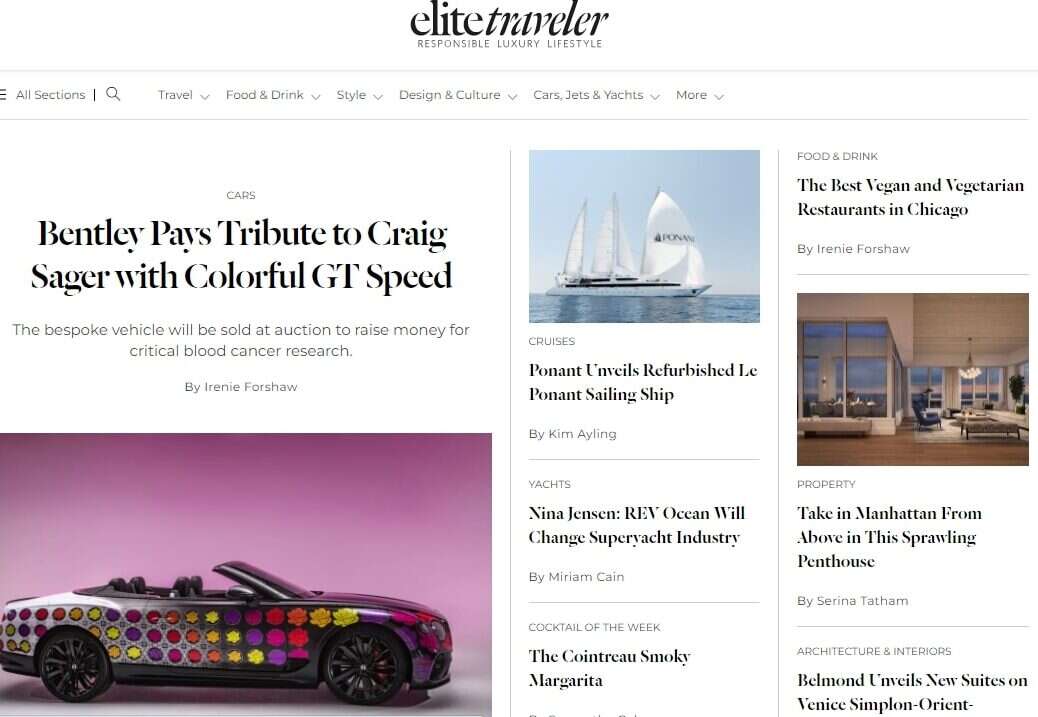 Welcome to the new Elite Traveler website. It is the second time in two years I have written those words. Our redesign in 2020 was a remarkable achievement – a complete overhaul undertaken at the height of the Covid-19 lockdown. I am still proud of what we accomplished at such a testing time, but society has evolved at a remarkable pace since then and so has the publication.
Our old design showcased our amazing stories in their best light, but to achieve our ambitions as a major lifestyle publication, we need a platform that gives you, the reader, the best possible functionality to explore our entire editorial offering. The old website fell short in this regard, so we're pleased we can now offer a state-of-the-art platform that significantly improves the browsing experience.
Below, you'll find details of the most exciting innovations on the new website, but the best way to experience it is to look for yourself. And we would love to hear your thoughts once you have. We'll be continually looking to enhance your Elite Traveler experience, so any input from you will only help us further improve.
Our new home
The new homepage puts more of our biggest and latest news front and center of your display. We also have the functionality to initiate homepage takeovers, so big launches such as Top Suites and Top Jets presented by JetASAP, will now get the love and attention they deserve.
Now faster and able to host more news, it is much easier to find the content you are most interested in by scrolling down the homepage or clicking through to your category of choice on the menu bar.
Crucially, the new homepage has been designed with smartphones in mind. A greater proportion of you visit us via your portable devices every year, so having a platform that prioritizes our on-the-move readers is a huge step in the modernization of our offering.
Soon, we will be able to connect directly with our print edition readers by providing QR codes that link directly to our in-depth travel and lifestyle content (just make sure your next jet has WiFi included).
World's Finest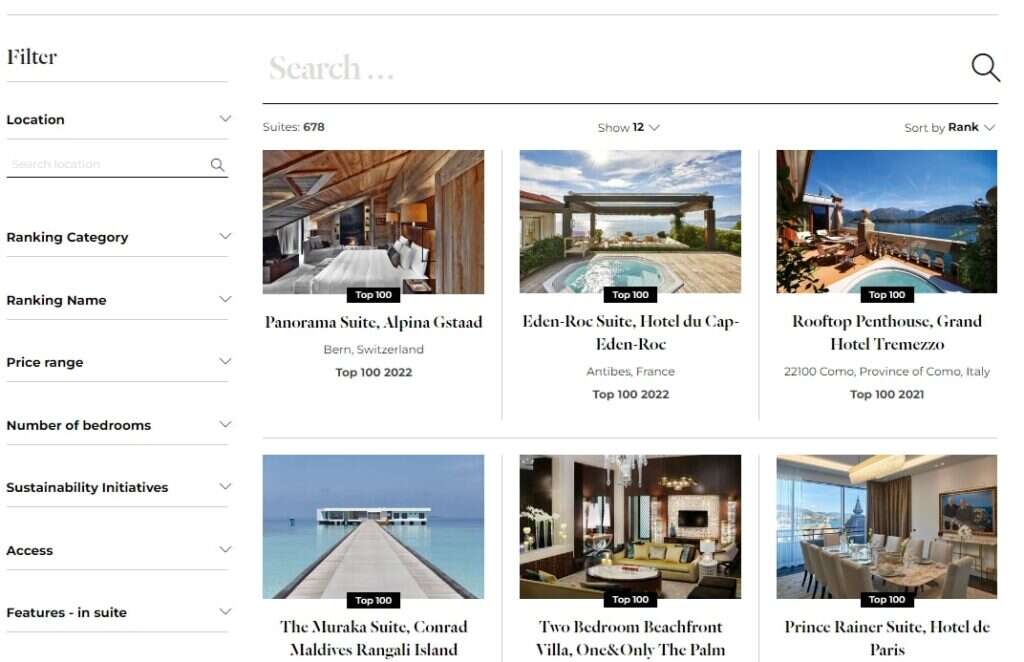 One of the most exciting innovations on the new Elite Traveler website is a complete overhaul of our Rankings, which will now be known as the World's Finest. Covering hotel suites, restaurants and private jets, these databases were initially launched in 2021 with the aim of becoming a comprehensive resource that you could come back to again and again.
Now living together under one roof, these resources have a permanent home on the website. Thanks to an overhaul in functionality, Top Suites, Top Restaurants and Top Jets presented by JetASAP are now quicker and easier to use. Our unique awards system, which takes over 70 data points into account, allows you to filter for the suites and restaurants that have gone above and beyond five-star luxury to hit a whole new level. 
Partner content
We have also updated the functionality around our sponsored posts. We are now able to label our partner content beyond current requirements, offering as much transparency to our readers as possible.
Readers can also visit our closest partners in new and improved content hubs, each containing high-quality posts written and produced by our in-house team in conjunction with brands such as McLaren, Cirrus Aircraft and Clase Azul Mexico.
Partner content is key to our future success, and we strive to ensure each sponsored post is more than an advertorial. These campaigns take deep dives into incredibly interesting stories, whether that's ambitious eco-tourism projects in the Middle East or a close look under the hood of a groundbreaking hybrid supercar.
Readers will also see relevant content from across the New Statesman Media Group portfolio on our homepage, giving them the chance to explore the other offerings our family of publications has to offer.
Alex Martin
Editor in Chief
alex.martin@elitetraveler.com