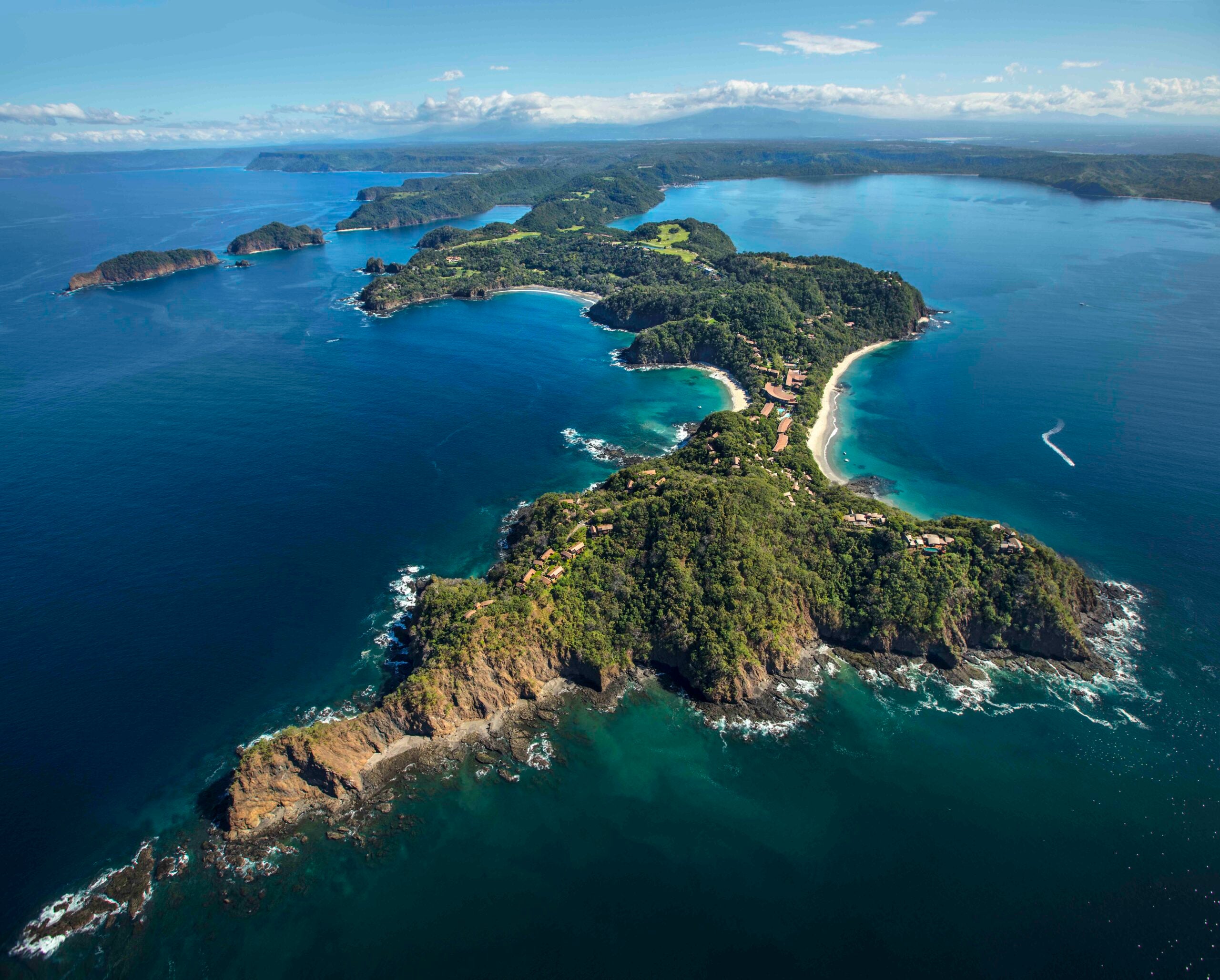 Verdant rain forests, 11 miles of coastline, luxury resorts and outdoor adventure live in harmony in Costa Rica's Peninsula Papagayo, a development along the country's northern Pacific Coast. To help navigate the plethora of activities, the resort has put together an exclusive five-day itinerary for Elite Traveler readers, where they'll stay at a Prieta Bay Residence at Four Seasons Resort Costa Rica at Peninsula Papagayo with multiple bedrooms, outdoor terraces and a private plunge pool.
Recover from your travels as you enjoy the resort, whether it's by playing tennis or golf, exploring on an e-bike or relaxing at the beach. The first evening, head out on a stand-up paddleboard and ride to Bahía Huevos, where you will witness plankton's dazzling bioluminescence, followed by a private chef-made dinner at your residence.
The next day, the real adventure begins. In the morning, embark on a 'surfari' at Santa Rosa National Park — a surf lesson at Witch's Rock and Ollie's Point, go-to surf destinations within the park, followed by swimming with fish, eels, octopus, bull sharks and Pacific manta rays. Later, a private mixologist will teach you how to concoct the perfect cocktail and, at night, a private beach dinner at Playa Prieta awaits — a Costa Rican drum circle and stargazing are included.
Day three begins with a wildlife tour aboard a sustainable water bike, which you pedal over the calm waters of Golfo de Papagayo; you are guaranteed to see eagle rays, sea turtles and plenty of unique fish.
Afterwards, enjoy breakfast and a spa treatment before embarking on a cultural expedition to learn about Costa Rica's rich heritage; you will see unique wildlife and tour the backcountry. That night, a once-in-a-lifetime dinner will be served at a 19th-century traditional casona with authentic Costa Rican food and music. End your evening with cocktails at Andaz Resort Costa Rica's Chao Pescao (we suggest ordering the Guaro Volao, a drink made with local sugarcane spirit, Guaro).
Your last adrenaline-fueled day will pack quite a punch. Chill out in the morning with sunrise yoga — you'll need this focus for your afternoon heli-biking trip to the summit of an inactive volcano. Led by a naturalist and biking expert, you'll bike to the crater of the volcano, located within a low-altitude cloud forest, and visit the research station. Your reward? A delicious lunch inside a safari-style tent picnic and a glass of wine before boarding a helicopter back to the hotel.
That afternoon, learn about the mangroves on a private tour where you will see various monkeys, reptiles, birds and mammals. At night, unwind with dinner at Four Seasons' Añejo restaurant. Order from the delicious tapas menu, and toast to your exciting trip with a creative cocktail as the sun sets on your perfect Costa Rican vacation.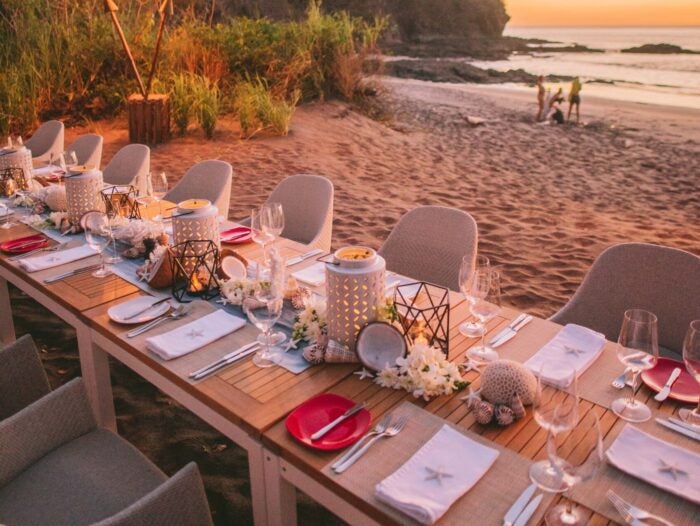 Price on request. Contact Francesca Poddie, director of member services, francesca.poddie@peninsulapapagayo.com, +506 2696 2184, peninsulapapagayo.com