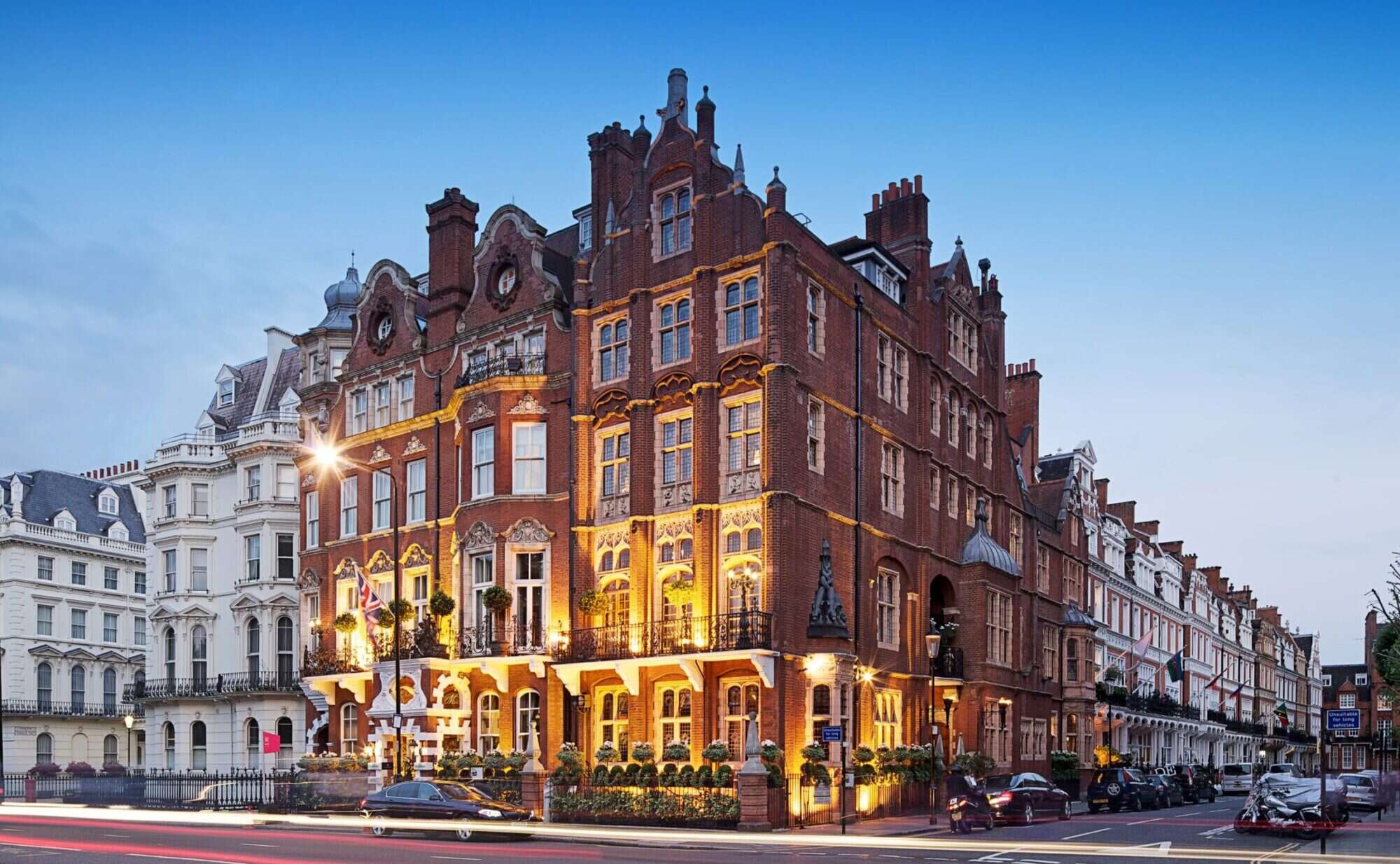 Anyone who has eaten at one of the world's trendiest restaurants will most likely have seen the word 'foraged' on the menu – the term has become something of a buzzword in fine dining. But when you're eating a delicious meal in a beautiful restaurant, it can be easy to forget what is actually meant by foraged. To help its guests reconnect with the food on their plate (and continue in its bid for sustainability), The Milestone Hotel has launched an all-new Urban Foraging experience – and Elite Traveler was the first to try it out.
Held in partnership with professional foraging company, Totally Wild UK, The Milestone's new guest experience is a designated Make Travel Matter experience. Hosted by global tourism group The Travel Corporation and its not-for-profit partner, TreadRight Foundation, each Make Travel Matter experience is designed to encourage guests to engage more deeply with the places they visit, leaving a positive impact both environmentally and socially. Each experience is assessed based on a robust set of criteria to ensure it actively advances the UN's Global Goals, and in doing so proves that sustainability and luxury needn't be mutually exclusive.
Having seen its sister property in Ireland – the Ashford Castle Hotel in County Galway – offer a foraging excursion in its sprawling estate, The Milestone's general manager Andrew Pike wanted to create a similar offering in London.
[See also: The Chefs Fighting to Make Fine Dining Sustainable]
The hotel's Urban Foraging experience helps guests both understand the origin of the food they eat and allows the hotel team to experiment with new ways of procuring ingredients. "What we offer enables our bar and kitchen team to get their hands on local foraged ingredients, have some fun experimenting with new ingredients and using them to amazing effect – so this is actually a win-win for our guests and my team," says Andrew.
Guests on the Urban Foraging experience are chauffeured to one of London's many parks (the chosen destination will depend on what seasonal ingredients are available, but we headed to the beautiful Hampstead Heath in North London), where the hotel's forager George Fredenham will guide them through the bounty of wild ingredients that lie mostly undiscovered in the city, with the chance to sample them for yourself as you go.
While searching for wild food might sound like an unexpected guest experience for an inner-city hotel, George is adept at uncovering ingredients in the most unexpected of places. From wild carrot and dandelion to pineapple weed and elderberries – not to mention an abundance of mushrooms – London's green spaces have a whole pantry just waiting to be picked.
[See also: The 11 Best Restaurants in London]
With the Make Travel Matter mantra of treating the places we visit with care and consideration in mind, the Urban Foraging experience also guides guests through how to pick wild ingredients sustainably while still allowing nature to flourish. Of course, the professional forager will also share how to forage safely by identifying potentially poisonous ingredients.
Once your bounty is collected, your chauffeur will take you back to the hotel, where head bartender and mixology wizard Angelo Le Greco will take you on an immersive cocktail journey using your foraged goods in the wood-paneled Stables Bar.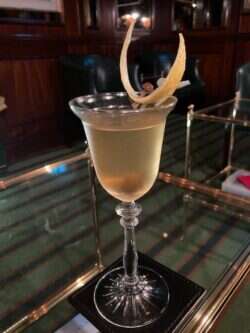 Naturally, the menu will change depending on the seasons and the available ingredients, but our cocktail experience included a serious vodka martini with a pickled fairy champignon mushroom in place of the traditional olive and the Queen of Scots, which teamed Scotch whisky with Douglas fir syrup and wild mulberry.
Joining them on the drink menu was Angelo's take on a negroni, with the addition of licorice liqueur and sweet woodruff foam, and a rum and mezcal recipe with a sweet hogweed and dandelion syrup.
The final part of the Urban Foraging experience at The Milestone takes guests to the Cheneston's Restaurant, where they will be served an exquisite seven-course menu by executive chef Daniel Putz.
Although Daniel and his team are always focused on using sustainable and local ingredients, the Urban Foraging menu takes this to a new level by reimagining classic dishes and cookery styles with foraged ingredients. Think duck breast with wild blackberries and a wild nettle velouté with pine nuts, rounded off with elderflower sorbet and a wild fruit crumble with sweet woodruff custard.
Cheneston's main dining room is a beautiful space, but for the most intimate experience opt for the adjoining private room, The Oratory. Occupying what was once the chapel of one of the two townhouses that together make up the hotel, The Oratory has space for just six guests, making it a worthy bet for the smallest wedding venue in London.
Once you've had your fill of foraged cocktails and dishes, retreat to one of The Milestone's sumptuously designed suites. Each is filled with curated artworks and luxurious added touches, but for the height of indulgence, book the Hermès Suite. Complete with a custom-made gold four-poster bed, a collection of vintage Hermès scarves, mother of pearl bedside chests and a balcony overlooking Kensington Gardens, this is about as lavish as it comes.
[See also: Up Norway Reveals 'World's Most Sustainable Journey']
This all-new London foraging Make Travel Matter experience is just another puzzle piece in The Milestone's overall push for a more responsible approach to luxury, with plenty of work going on behind the scenes. A rigorous food waste management plan is in place, energy usage is strictly monitored and controlled, and single-use plastics have nearly been eliminated across The Milestone and its sister properties under the Red Carnation Hotel Collection.
The group has also set a target of becoming fully carbon neutral by 2030 via an offset program, because, as Andrew explains, "there is a growing awareness that even at the luxury end of the hotel market things have to change if we are to be able to make a difference on a larger scale and hospitality must play its part."
The culmination of these efforts, alongside The Milestone hotel's new Urban Foraging offering, is that we can still enjoy a luxury lifestyle with the added unique experiences that go with it, in a way that cares for and respects the planet rather than destroys it.
The Milestone Introduction to Urban Foraging experience starts at £250 ($346) for two guests, with cocktail and dining experience at an extra cost. Hermès Suite from £2,150 ($2,974) per night.