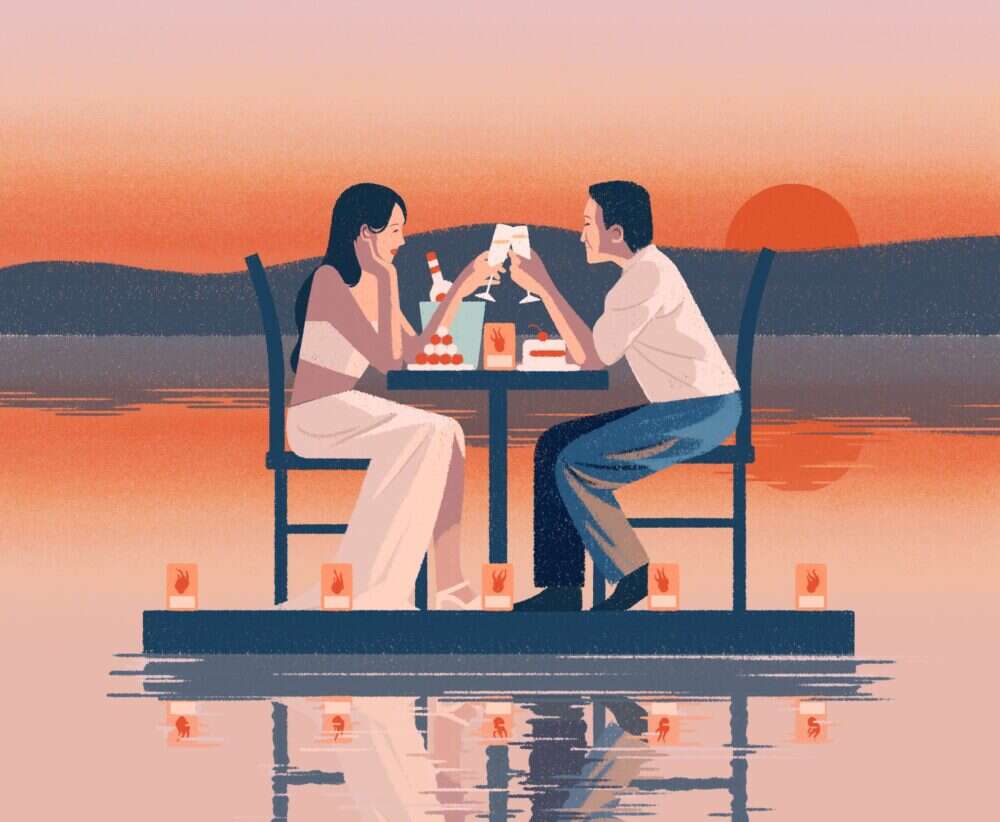 As you soar through the sky by seaplane and Turtle Island, Fiji, comes into view, the hypnotic, bliss-inducing scenes might spark a memory or two — the movie The Blue Lagoon was famously filmed here.
The 500-acre private island is located in Fiji's Yasawa Islands, northwest of the main island, Viti Levu, and is the passion project of owner Richard Evanson. A successful media mogul, Evanson first stepped onto the then-barren island in the 1970s, seeking respite after a burnout.
[See also: Top Suites – Hilltop Estate at Laucala Island] 
With little more than a tent and a generator, Evanson fulfilled his vision to transform the island and, since then, over half a million trees have been planted; the island is 90% solar-powered; a four-acre vegetable garden and courtyard provide fresh fruit and vegetables to staff and guests; and freshwater ponds and wetlands have been created to encourage indigenous birds.
Turtle Island only hosts 14 couples at any given time — or you can rent out the entire island to yourself and have the many beaches and 14 bures (Fijian villas handcrafted by local artisans) all to yourself. Out on the Blue Lagoon, there is a floating pontoon — a delightful spot for a romantic dinner if ever there was one. Enjoy the freshest lobster as you dine by flickering lanterns that illuminate the lagoon's surrounding waters. Your meal is brought and served to you by boat, naturally.
From $2,700 per night. Contact Matt Buchan, sales director, matt@turtlefiji.com, +1 747 203 9420, turtlefiji.com
This article appears in the 26 Aug 2021 issue of the New Statesman, Fall 2021