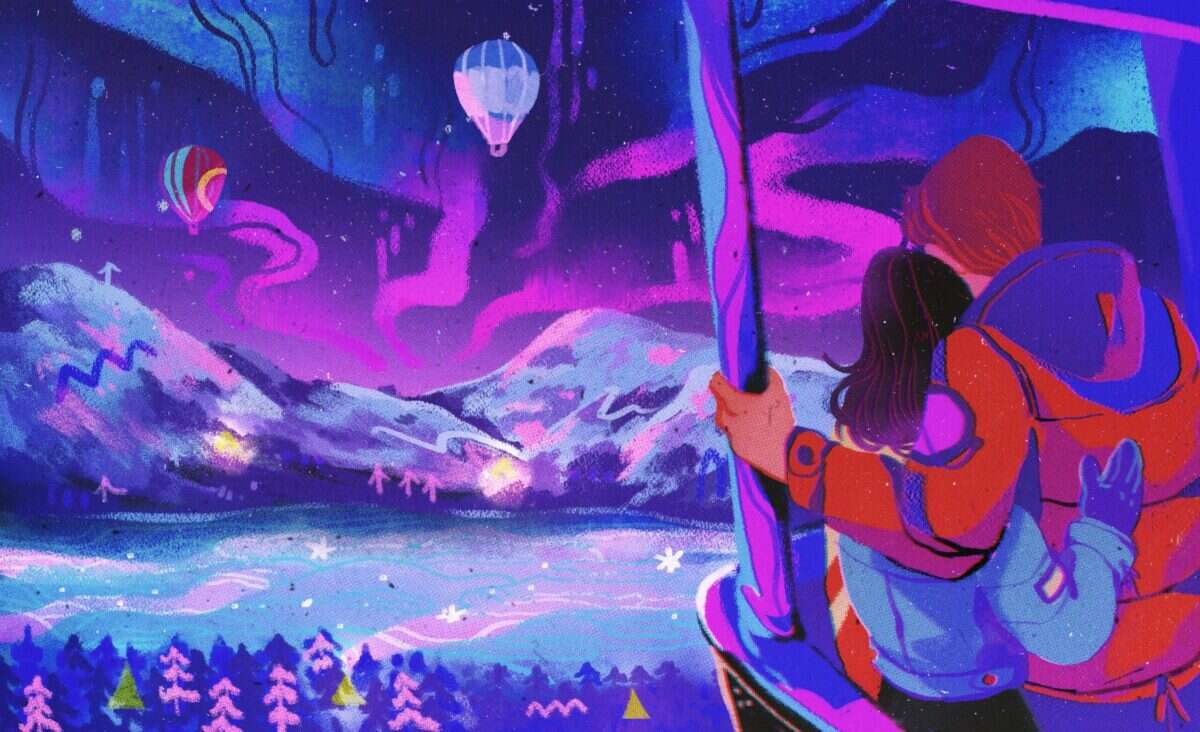 Seeing the Northern Lights is on many a traveler's bucket list (mine included — one day I'll catch those elusive dancing shapes). If you've already been lucky enough to witness the emerald light show, there's now a whole new way to see it. Lapland Ballooning is offering a special experience to see the aurora from February 2022: by gliding through the sky in a hot air balloon over Swedish Lapland.
Choose from an evening experience, where you will be tethered to one location for optimal viewing, or choose the longer morning balloon experience, where you will float above the snow-covered landscapes of the Råne River Valley (the Råne is the longest free-flowing forest river in Sweden). Gaze down at frozen lakes and forests, keeping an eye out for wildlife far below.
Stay at the luxury Arctic 'glamp' site, Aurora Safari Camp. Comprising four heated Lavvu (Sami tents), the site is next to a huge frozen lake and is completely off-grid, meaning you will be fully immersed in nature.
From $3,057 per person for three nights; hot air balloon experiences from $275. Contact info@europeansafaricompany.com, +31 683 583 623, europeansafaricompany.com
[See also: Onboard the Sustainable Airship Bound for the North Pole]
This article appears in the 29 Nov 2021 issue of the New Statesman, Winter 2021/22