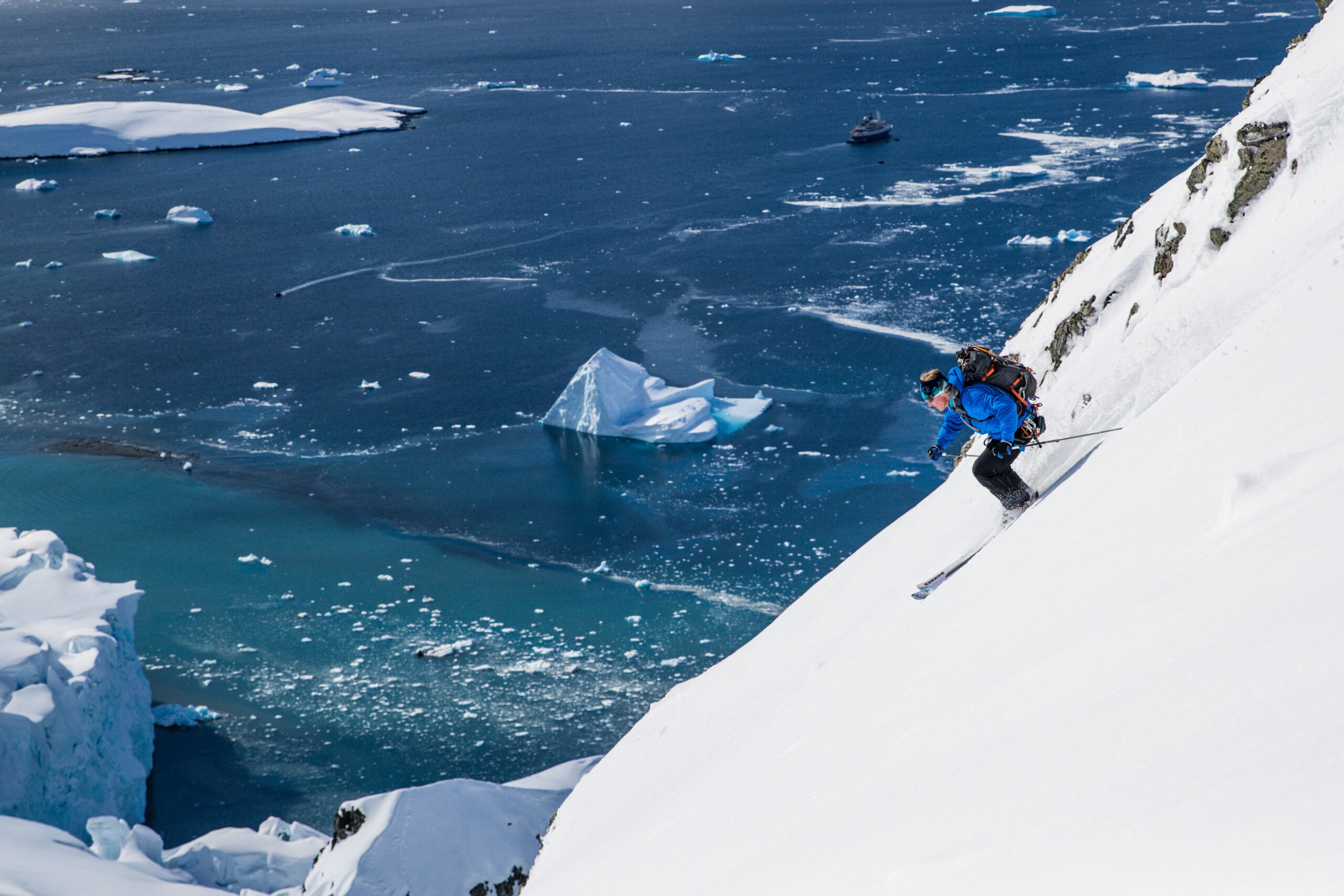 How many bucket-list moments can you have in one trip? If you head to Antarctica with skiing legend Bode Miller and polar explorer Doug Stoup aboard a luxury superyacht, you'll have too many to count. Miller is part-owner of Bomber Ski, which has partnered with Eyos Expeditions for an exceptional trip to Antarctica this December, which is peak ski time on the continent.
Skiing with Miller anywhere is an incredible experience; he is kind, generous and very funny, as well as being genuinely interested in helping skiers of all abilities improve their form. It's one of the reasons he began working with Bomber Ski: to make skiing as easy as possible under any conditions.
On this trip, you'll have the opportunity to ski first tracks with Miller in a surreal environment. Instead of trees, you'll see frigid waters and icebergs, and maybe a penguin or two in the distance. And it won't just be a first for you — this will be Miller's first time to ski Antarctica and will complete his quest to ski on all seven continents.
Off-piste, Bomber and Eyos have curated fabulous excursions for you from superyacht Legend to experience the best of Antarctica, including ice climbing, dog sledding, fat biking, helicopter rides and trips to see humpback whales and other wildlife with Stoup, who has been to Antarctica 50 times.
Bomber Ski's trips are known for impeccable cuisine, fabulous wine pairings and surprise experiences sprinkled throughout, so it's sure to be an unforgettable voyage. Can't make it to Antarctica? Bomber Ski plans trips around the world with luxury partners, like Bentley Motors, and has a trip planned to Greenland with Eyos.
Price on request. Contact Ben Lyons, CEO, info@eyos.com, eyos.com, bomberski.com