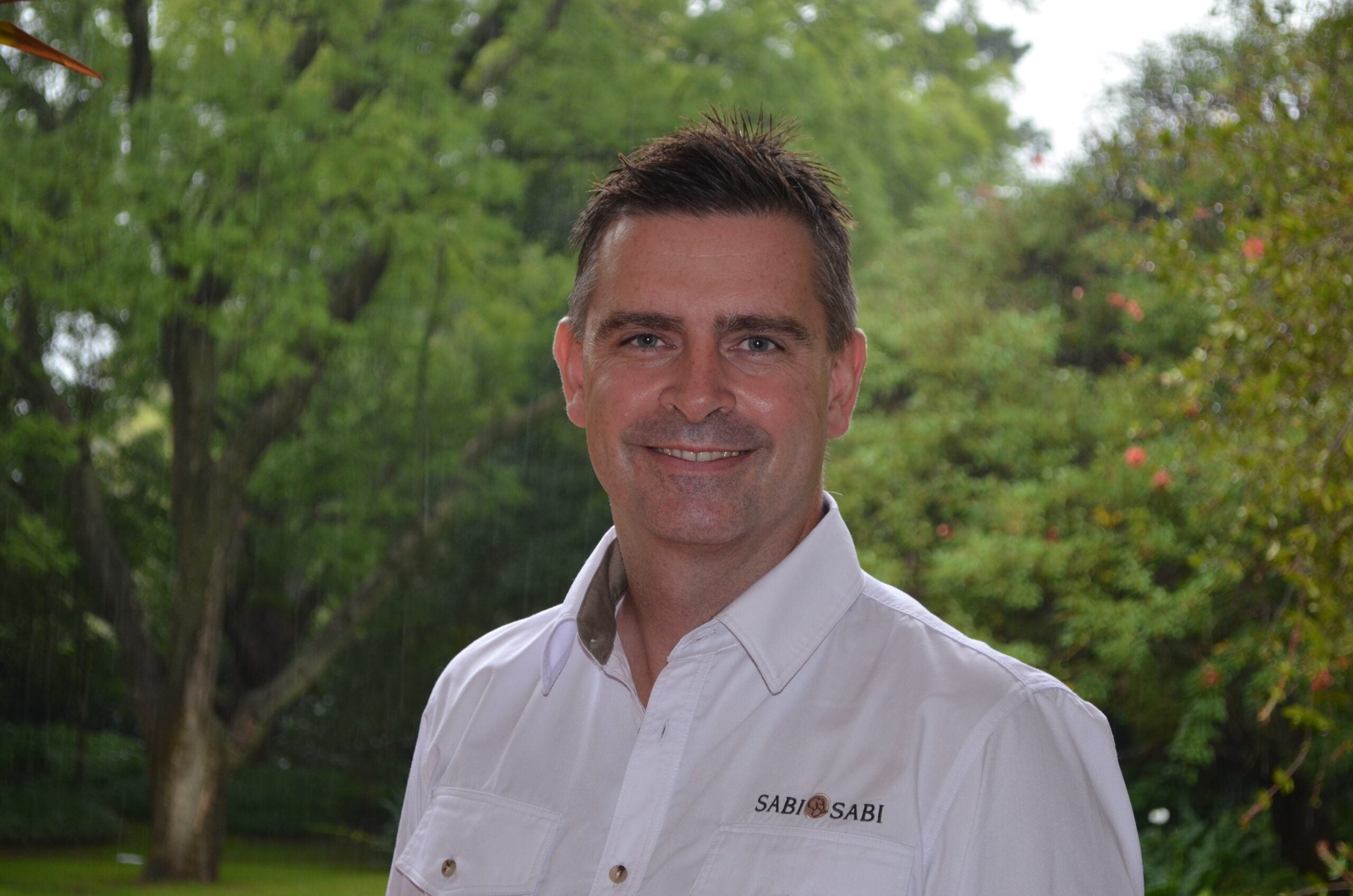 As marketing director for the Sabi Sabi Private Game Reserve, Jacques Smit is at the forefront of conservation efforts in South Africa. For 40 years, the luxury safari company has strived to provide a sustainable tourism industry in one of the world's most precious environments.
Smit, who has worked with Sabi Sabi for over 13 years, speaks to Elite Traveler about how he became a leader in luxury, his proudest achievements and Sabi Sabi's plans for the future of eco-tourism.
What drew you to Sabi Sabi Private Game Reserve?
I started my career as a guide and after some time working throughout southern Africa, I found myself in Australia, marketing Africa as a destination to Australian travelers.
In this time, I met numerous inspirational people within the industry and had the opportunity to stay in some amazing lodges throughout Africa, but what drew me to Sabi Sabi was their unassuming and humble approach to sustainable tourism. As I got to know them more as a preferred lodge for my clients, I realized the immense efforts that went on behind the scenes to uplift the local communities and through tourism take a serious approach to conservation.
This was also complemented in my experienced opinion by their phenomenal guiding and the way they conducted safaris. Their style attracted me as it was one that offered a complete holistic safari experience, not just focussing on the big stuff. The big stuff is seen along the way but the whole environment is shown off and guests leave with an understanding of what they have seen.
Having stayed there as an agent I also could see that the staff at Sabi Sabi loved what they did and treated it as their home. I was made welcome in their home and this brought all elements of a luxury safari experience together!
What has been your proudest achievement?
Becoming a father to two beautiful daughters and being given the responsibility to shape their lives and ensure that they, as our future, continue with the work we are doing now. Being part of conservation in living practice, I suppose.
And what has been the most challenging moment in your career?
When I started guiding, I was doing a lot of my work up in Zimbabwe. In the early 2000s seeing that beautiful country go from a thriving tourism hub to almost none at all was extremely sad and is what made me leave guiding at that time. However, like all challenges – through some amazing efforts by many Zimbabweans who are still today committed to reviving this country's tourism – it is on the rise and there are some truly wonderful lodges and reserves run by experts in their field on offer.
Who or what inspires you?
I do love an adventure and anyone who is brave enough to tackle adventures head-on is an inspiration. In business, I am inspired by many who do not take no for an answer and persevere despite the odds stacked against them.
A truly inspirational figure is the very person who started Sabi Sabi 40 years ago. Yes, it is a biased answer but as I have grown to know Hilton Loon and learn more about the history behind the business, he remains an inspiration. He is someone who through a passion for the bush and conservation of the environment put his head down and pioneered into an industry he knew very little of. He set very clear ethical guidelines which we still follow today in that tourism is conservation and through what we do, we link tourism, conservation and community.
His vision was to build a brand known for its warmth and hospitality – a home in the bush. Today I still see this evident at all our lodges. I see high-level decisions made in the best interest of eco-tourism, I see how these decisions are making effective conservation of environment and community possible. The past four decades have not been easy, but what inspires me is how his ethics and vision have not waivered and is why we are where we are today as a brand.
What does 'luxury' mean to you?
Something money can't buy… a life-changing experience. One that is different everyday that you are out in the bush, one that makes you feel like you are part of a solution and privileged to witness wildlife in their natural state. This sounds strange, but I love seeing guests burst into tears on their first safari. The emotions, the setting, the lifelong dreams – all coming into one great moment which is often too much for many to control.
This all while sitting in an open safari vehicle observing the wild in its pure and natural environment. It is behavior undisturbed by our presence through years of respect and etiquette. All this while having an experienced guide quietly bringing the scene to life.
Is there any advice you would give to your younger self?
Ha! The mistakes I have made and the wrong decisions I have made in life are what have brought me to where I am today – so I would not change a thing! I would probably tell myself to travel more, when and where you can. The world is full of amazing experiences, don't delay the opportunity to reach out and enjoy them.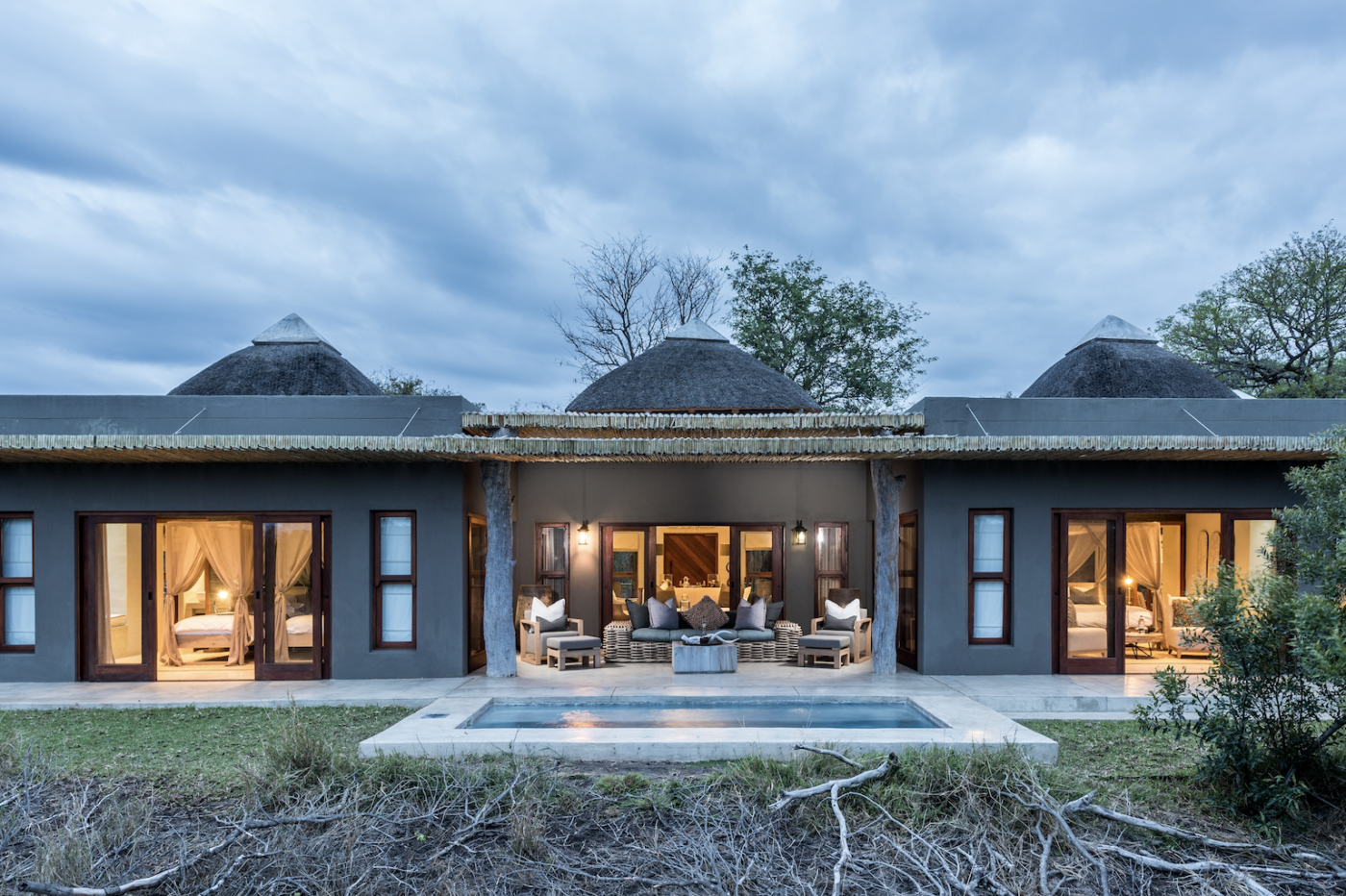 How do you spend your free time?
As a family, we enjoy the outdoors and we love going camping. It is a great getaway and South Africa has such beautiful scenery that allows for complete isolation in nature. Great hiking, birding, mountain biking and all-round experiences in the great outdoors.
I am also happy to sit around a fire at night at home or wherever and like most South Africans stare into the flames before preparing a feast for all to enjoy over an open fire braai.
What are the biggest challenges that South African conservation efforts face and how is Sabi Sabi tackling them?
I think South Africa has enjoyed a surge of great fortune and huge growth in tourism over the last five years. I think we need to be mindful to not be too greedy and maintain the value that has brought people to this country in the first place.
We also need to be even more vigilant with utilizing tourism as a means to grow education, improve quality of life, offer employment and help be part of the country's growth and future. These are all aspects we have always taken very seriously and hence why our decisions made regarding the future are aimed at ensuring that eco-tourism is the main focus.
Through this and through careful management of such responsibility, we can continue and further enhance efforts to ensure that not only do we have this environment for future generations, but that generations from all over the world still get the opportunity to observe these amazing scenes and continue to be part of solutions of challenges we might face.
What trends do you predict for eco-tourism in the coming years?
I am already seeing how guests want to feel like they are doing something for the environment and communities they get to experience. I predict a growing demand for sustainable tourism and lodges/reserves which pride themselves in offering such an experience.
The next generation are selecting destinations and establishments based on sustainable and responsible practice and influencing existing travelers already. We will see a traveler looking for that "luxury" experience and it will have nothing to do with thread count of linen or pillow menus etc. It will be about the experience taken away from there and the impact left behind.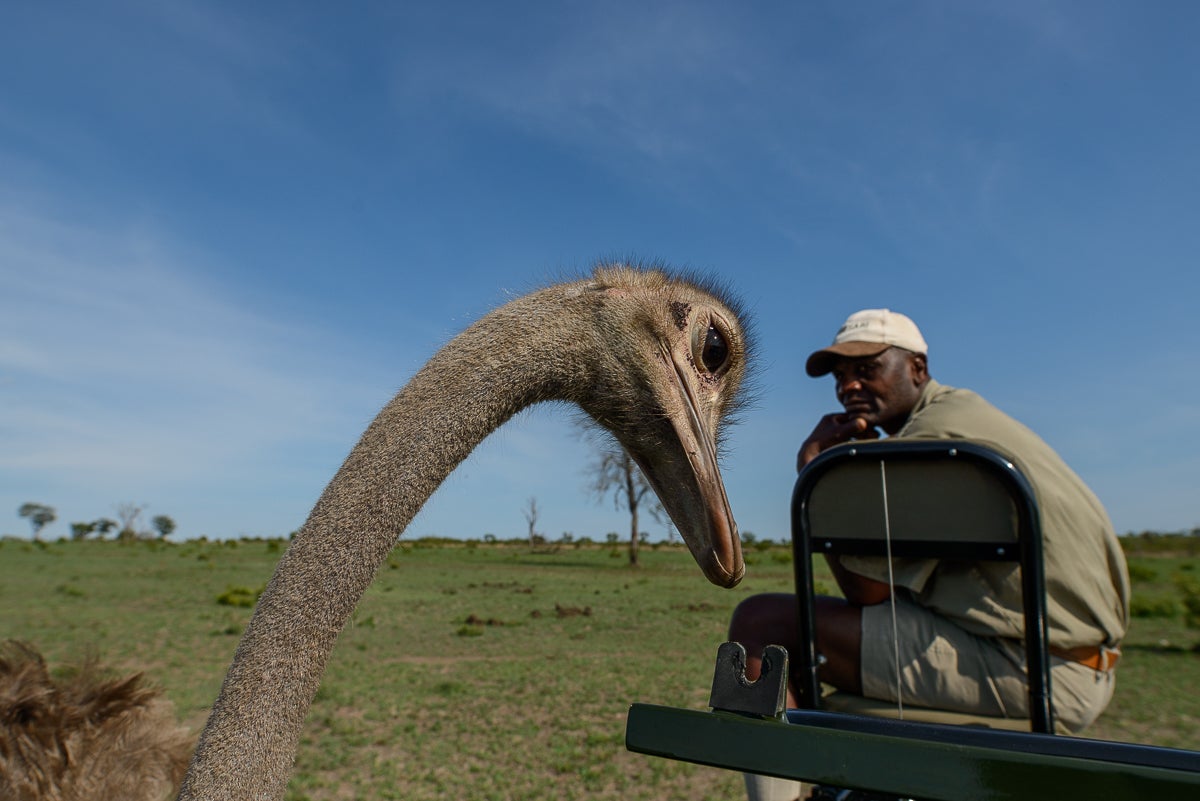 What are your future plans for the Game Reserve?
We are celebrating our 40th anniversary this year and it has been a great time to reflect on who we are and how we have reached this position. Our future plans are to ensure that whatever we do is in line with the strict guidelines of protecting the environment we are in, its fauna and flora and the communities who call the area home. We are looking forward to the next decade and the one after. There is a new generation coming through as custodians of the land we protect. A new generation of guests – new opportunities to build on 40 years of safari excellence: linking tourism, conservation and communities.