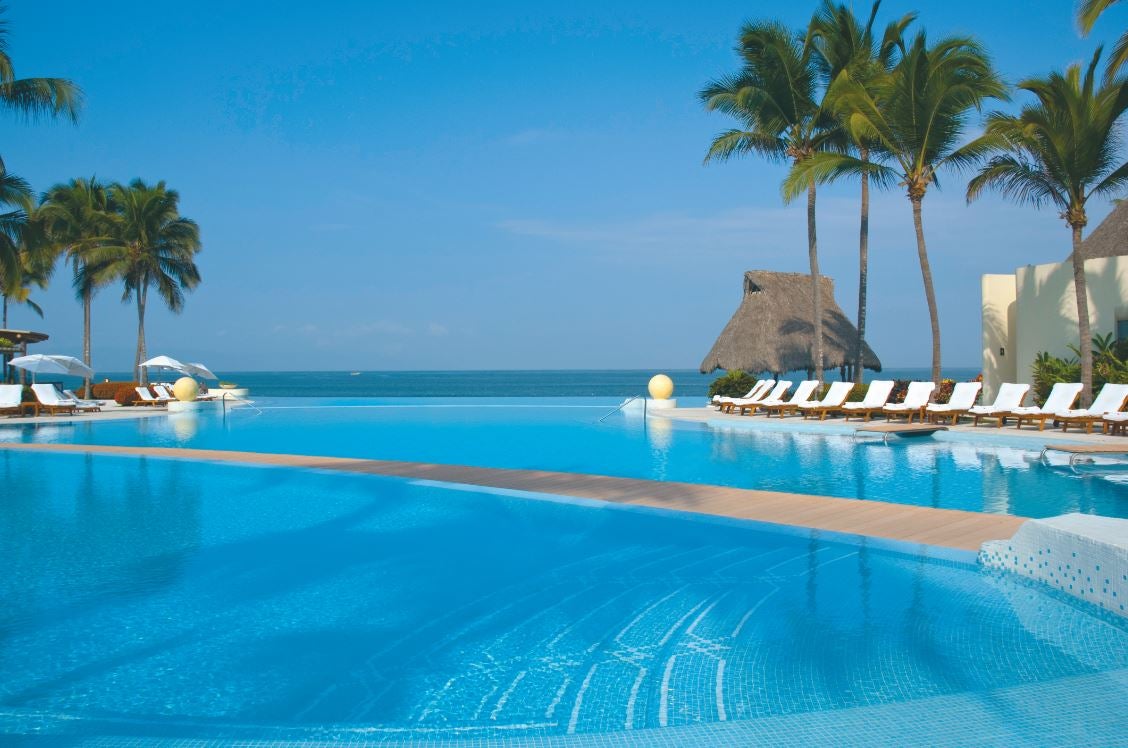 The five-star Puerto Vallarta resort Grand Velas Riviera Nayarit has long been held in high regard for its cuisine. Here guests have a diversity of global flavors and dining settings to choose between, from Mexican cuisine in a space taking inspiration from revered artist Frida Kahlo, to French gastronomy in an elegant fine dining setting and fresh international cuisine on the oceanfront. Now the hotel is pushing its gastronomy even further with the completion of Italian restaurant Lucca's $750,000 renovation.
One of the resort's three AAA Four Diamond rated restaurants, Lucca was redesigned by Larissa Garcia of Cassal Diseno Designs, whose work on Piaf Restaurant at sister property Grand Velas Los Cabos won great acclaim. Following this project she was awarded a gold medal during the exhibition of the IX Ibero-American Biennial CIDI of Interior Design, Design and Landscaping 2017-2018 in Mexico City.
Lucca's new design encompasses a contemporary wine cellar with elements that reflect its Italian spirit, marble has been integrated into the walls, and natural wood and leather are complemented by original wine barrels and stand-out light fixtures and chandeliers. The interior's shades of teal, taupe, grey and brown are accented with silver, and original artwork by Mexican artist Lulu Arce features throughout, along with artisanal work from Jalisco.
The restaurant's chef Adrián Aguayo then created a new menu to fit the restaurant's redesign, offering dishes that are visually stunning as well as a treat for the palate. Drawing on his extensive knowledge of Italian cuisine, the chef has brought together elements such as polpo a Genovesa, organic greens, infusion of octopus potato, olive infusion, parmesan cheese foam and pistachio pesto. Dishes include tortellini stuffed with prosciutto and ricotta cheese, and an Italian chocolate tart. He'll also be serving vegetarian and vegan options, a fresh pasta of the day and traditional pizzas.
Find out more by going over to vallarta.grandvelas.com.