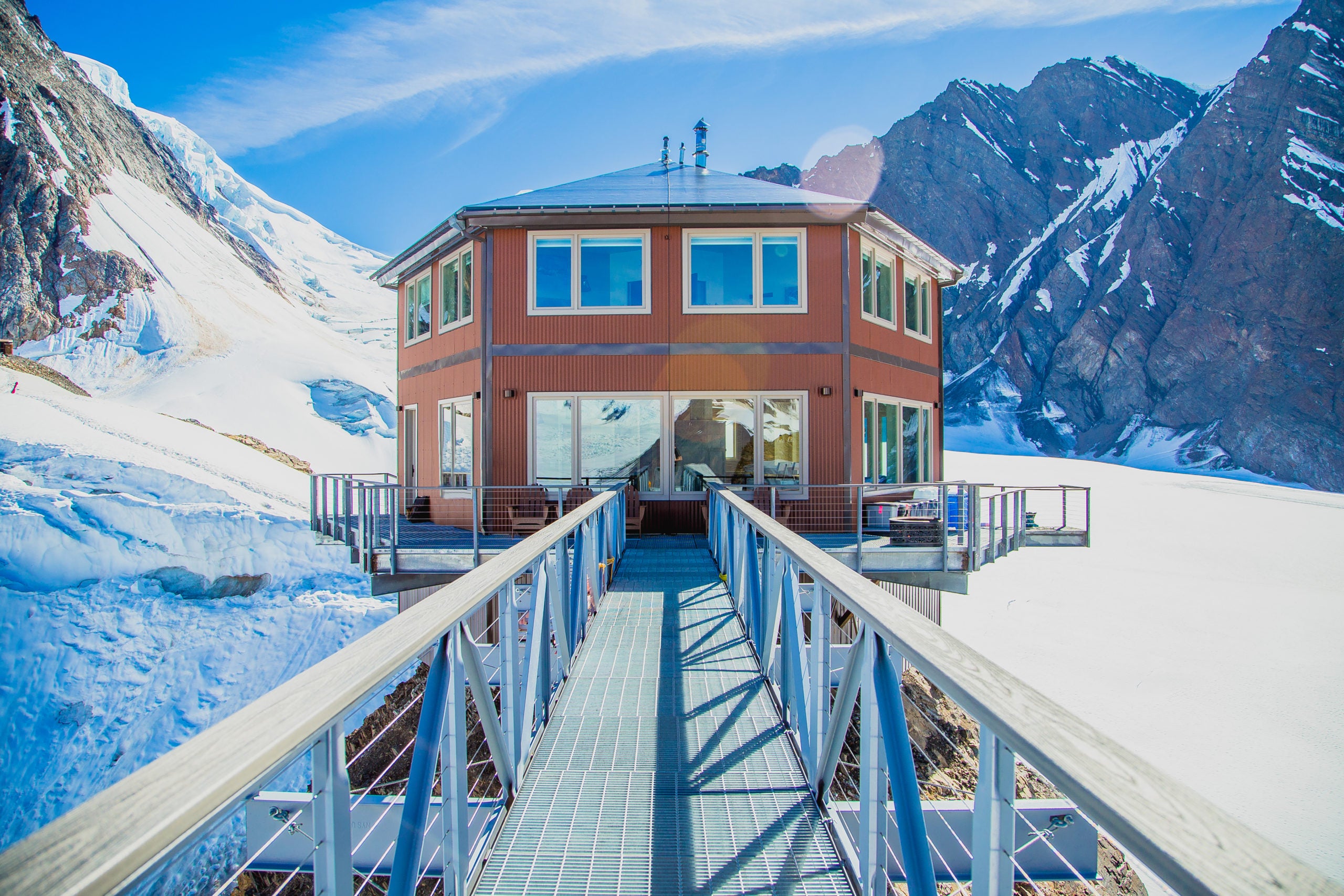 It is clear that the effects of Covid-19 will be with us long after the virus has been conquered. Many of us will never travel in the same care-free way again. Already, many hotels, resorts and entire countries are developing their own 'travel bubbles', a term we will soon all be familiar with.
A travel bubble offers greater safety from contagion by minimizing contact with others. Instead of flying business class, you take a private jet. Instead of staying in a luxury resort suite, you stay in a private property. High-net-worth individuals are already adapting to this new trend. Companies that specialize in luxury home rentals such as Exclusive Resorts have reported a surge in bookings for rentals over the next two years.
Although so much is uncertain about the future of the travel industry, we believe that our readership will be looking more and more towards travel bubble vacations. In response, we have compiled a list of properties that are available for exclusive use that will provide added levels of comfort once we can safely travel again.
Sheldon Chalet
Few places offer more space per person than Alaska. The 49th state has been relatively unaffected by the coronavirus outbreak and became one of the first to announce plans to reopen the economy on April 24.
Even by Alaska's standards of remoteness, Sheldon Chalet is something else. Set within five private acres in remote Denali National Park, it is only accessible by helicopter from Anchorage Airport. The chalet offers views of some of the most dramatic vistas in the Alaska Range. This engineering marvel is a remote, yet luxurious experience where guests can take a break from the outside world (there isn't even internet access!).
The chalet is currently only available for exclusive use and the remote location at 5,818 feet elevation on Denali ensures you will see no one outside your group or the few members of staff. The chalet will undergo a deep clean in between guests and all staff members will operate according to social distancing rules. Guests will also have to commit to following the same practices before their booking is accepted.
"We are proud that through early, thoughtful, and deliberate actions, Alaska is the least Covid-19 impacted area of the United States. Yet, as a consequence, and to optimize the well-being of guests, staff and partners, we are only offering private Exclusive Experiences
at Sheldon Chalet. We continue to be very excited to share this unparalleled place of vertical grandeur!" said co-owner Robert Sheldon.
Sheldon Chalet starts at $35,000 for a minimum three-night stay. sheldonchalet.com
The Resort at Paws Up
The Resort at Paws Up is situated on a 37,000-acre ranch in the middle of untamed Montana wilderness. It is the perfect place to escape the confines of the city and explore some of the country's wildest regions. The Resort at Paws Up has over 100 miles of trail within its private grounds offering amazing hiking, mountain biking, horse riding and ATV adventures. With 10 miles of Blackfoot River all to itself, guests can also partake in fly-fishing and white-water rafting.
Even when the resort is full, you still have a tremendous amount of space to yourself but there are still a variety of options to ensure you have exclusive use of its facilities. You can choose to hire out The Resort at Paws Up or the brand new The Green O, which debuts later this year. The new adults-only, year-round luxury contemporary retreat will offer exclusive experiences in 12 design-forward accommodations—from an elevated Tree Haus to a Green Haus with a living roof, all with floor-to-ceiling windows offering unobstructed views of the Montana wilderness.
Paws Up buyout from $42,897 (May-October), The Green O buyout from $33,600 (May-October), pawsup.com
St. Regis Maldives Vommuli
One of the world's most exclusive island resorts, the St. Regis Maldives Vommuli, took its private offering to the next level earlier this year with the introduction of a buyout option reserved for the ultra-rich. The package came before the Covid-19 outbreak began in earnest, but it finds itself far more relevant as a result of it.
The experience gives guests the keys to the beautiful Vommuli Island and offers unfettered access to all of its world-class amenities and high-touch service, including the resort's custom Azimut Flybridge 66 Yacht, Norma. Designed for large families, events or those seeking complete privacy, the buyout includes all of the resort's 77 transcendent signature villas including the illustrious John Jacob Astor Estate, the most expansive overwater villa in the Maldives.
Guests will be able to choose to dine in any of the island's six dining spots and daily breakfast is served at the signature Alba restaurant. They can sweat out any excesses thanks to the 24-hour access to the island's state-of-the-art fitness center, including anti-gravity yoga and meditation practice.
From $250,000 per night. More information can be found on the St. Regis Maldives Vommuli website.
Dunton River Camp
Dunton Hot Springs is located in Colorado and reopened for reservations on May 1 with new procedures to maximize cleanliness and assist social distancing. The team are also working hard to reopen its sister property Dunton River Camp, which will soon be available for exclusive use. It is expected to reopen on Memorial Day weekend under this new reservation model. The ultra-luxe property consists of eight tents and provides ample space for families to enjoy the great outdoors.
Guests enjoy waking up to the sound of the rushing Dolores River and spectacular views of the San Juan Mountains from the wraparound decks. You can enjoy a number of activities during your stay including horseback riding, fly fishing, hiking and mountain biking. Alternatively, you can enjoy a yoga class in the spa tent.
Hideaway Cottage
The West Coast of Ireland is an inspiring place at any time of year but really comes into its own in the summer months. Ashford Castle is set on 350 acres or picturesque coastline in Lough Corrib and provides the perfect romantic getaway for couples. It dates back to 1228 but was recently restored and now provides a luxurious escape. Its old boathouse situated on the shores of Lough Corrib was also restored to create the Hideaway Cottage, which is available for exclusive use.
The Hideaway Cottage retains much of its original charm as restorers used reclaimed materials such as stone and old fireplace lintels from the Castle Estate. Hand-crafted parquet flooring, original artworks, lush fabrics and a blue Murano glass chandelier adorns the ceiling. Custom furniture pieces include French Empire marquetry chests of drawers; a 20th century, four-fold European canvas screen; art by Louis Icart and a late 19th century pair of walnut armchairs covered in tapestry by Brunschwig & Fils.
From €3,000 ($3,250) per night, ashfordcastle.com
Ocean House, Watch Hill
Watch Hill may have lost market share to the Hamptons over the last few decades, but this charming New England town continues to attract city dwellers in their droves. Ocean House is the jewel in its crown. The Victorian building first opened its doors in 1868 and the striking façade has retained its signature butter-yellow hue ever since.
Beginning June 1, the property will offer full a buyout option as part of its developing guest experience strategy, but if you don't need this grand property to yourself you can look at its collection of charming cottages. Located throughout the secluded enclave of Watch Hill, these private cottages afford guests the spaciousness, convenience and privacy of a personal residence, fused with the luxury amenities of a five-star resort. The rentals range from a two-bedroom bungalow to a seven-bedroom mansion, but all provide seclusion away from busy city centers. The homes are self-contained and include amenities like laundry, full kitchens and private yard spaces.
At 9,700 square feet, the Up, Up & Away cottage is by far the biggest in the collection. The custom-built cottage has seven large bedrooms and is full of luxurious furnishings. The most impressive feature, however, is the outside space. Guests have access to their own private heated infinity pool, an outdoor fireplace and a grill to be enjoyed on summer nights.
Raffles Maldives Meradhoo
Located on a remote and pristine island in the middle of the Indian Ocean, Raffles Maldives Meradhoo already offers sanctuary from the busy world. Now, however, the ultra-luxe resort is offering guests unprecedented privacy with its You Run Raffles Maldives buyout package.
Priced at a well-rounded $1million, the four-night, five-day stay includes all 21 luxurious villas and unfettered access to the resort's bars, restaurants, wellness facilities, and yacht for up to 70 guests. The resort will also offer a wealth of exclusive experiences and special privileges, and allow guests to tailor their stay to meet exacting specifications.
Located just an 80-minute boat ride from the equator, Raffles Maldives Meradhoo lies in one of the most remote and unblemished corners of the Maldives. As well as being one of the most beautiful island resorts in the world, it also boasts the legendary service of Raffles, complete with Raffles Butlers.
As part of the You Run Raffles experience, guests will also be given access to an additional 'deserted island' that can be transformed into an epic celebration or adventure space. The resort's event planners will be on-hand to create any experience you wish, from a tropical playground to a sunset beach part with a celebrity DJ. For the romantics, there is also the option for a night-time champagne-and-stargazing session guided by a personal astronomer.
Jicaro #11, Peninsula Papagayo, Costa Rica
Part of the Exclusive Resorts portfolio, this amazing hideaway is located in a private, ground-up community near the Poro Poro Beach Club. Peninsula Papagayo is a tropical paradise and in Jicaro #11,  you can be certain of having a little piece of it to yourself.
The 4,300-sq-ft property boasts an open floor plan with four spacious bedrooms. It is perfectly positioned for those hoping to get back in touch with nature, which is something many of us are already craving to do. The cliffside residence was carefully designed to be in harmony with the natural beauty of the rainforest and offers the ultimate indoor-outdoor living experience.
The entire home features modern, sleek décor with touches that include gorgeous colorful carpets, stylish modern furnishings and large windows affording views of the surrounding jungle. The stunning vistas are best enjoyed from the property's large wrap-around porch. Enjoy these views from the private infinity pool with a sundowner in hand before putting your culinary skills to the test in the chef-grade kitchen.