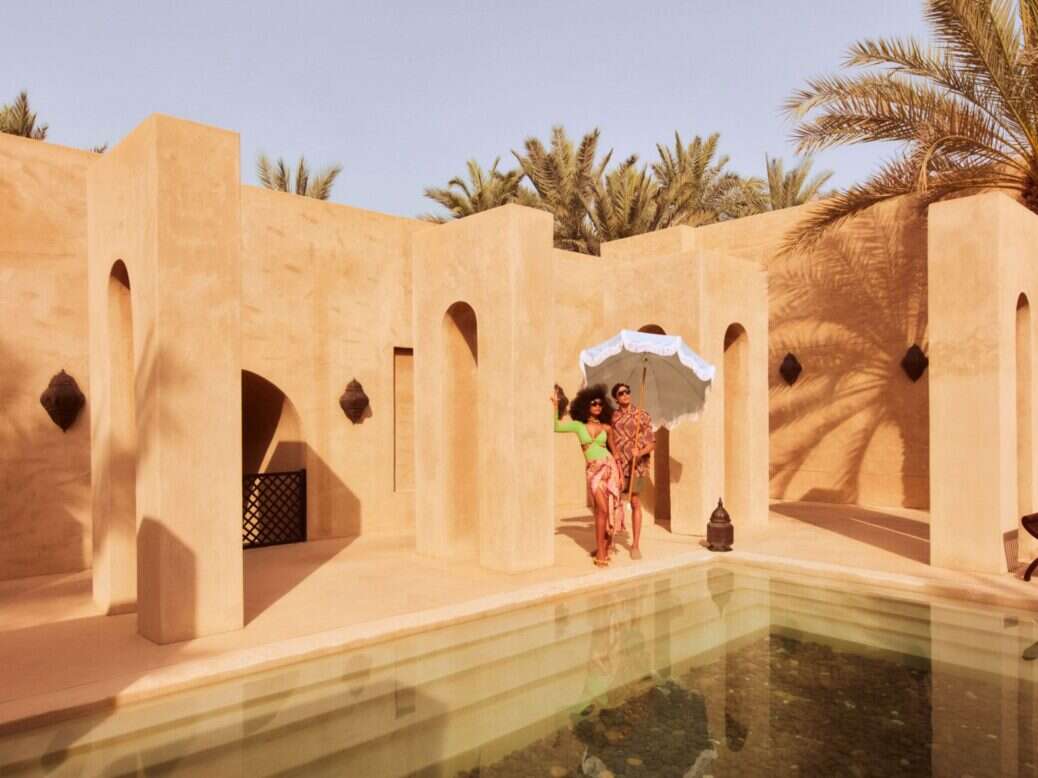 Almost a year after closing its doors, the Bab Al Shams Desert Resort has welcomed back guests following an extensive refurbishment. Set among the sand dunes in the desert surrounding Dubai, the property – which opened in 2004 – was one of the first resorts of its kind.
The renovation marks a new era for Bab Al Shams. Now part of the Rare Finds collection by Kerzner International, the resort has retained its original Arabic fort design while the interiors have been given a refresh in earthy hues inspired by the desert.
Each of the 115 elegant rooms and suites have been updated with subtle Moorish details; think soft patterned rugs, rich pops of velvet and beautiful arched windows. Many of the rooms boast their own private courtyards dotted with swaying desert palm trees – or you can opt for a suite with views straight out to the glittering sand dunes.
[See also: The Most Anticipated Hotel Openings of 2023]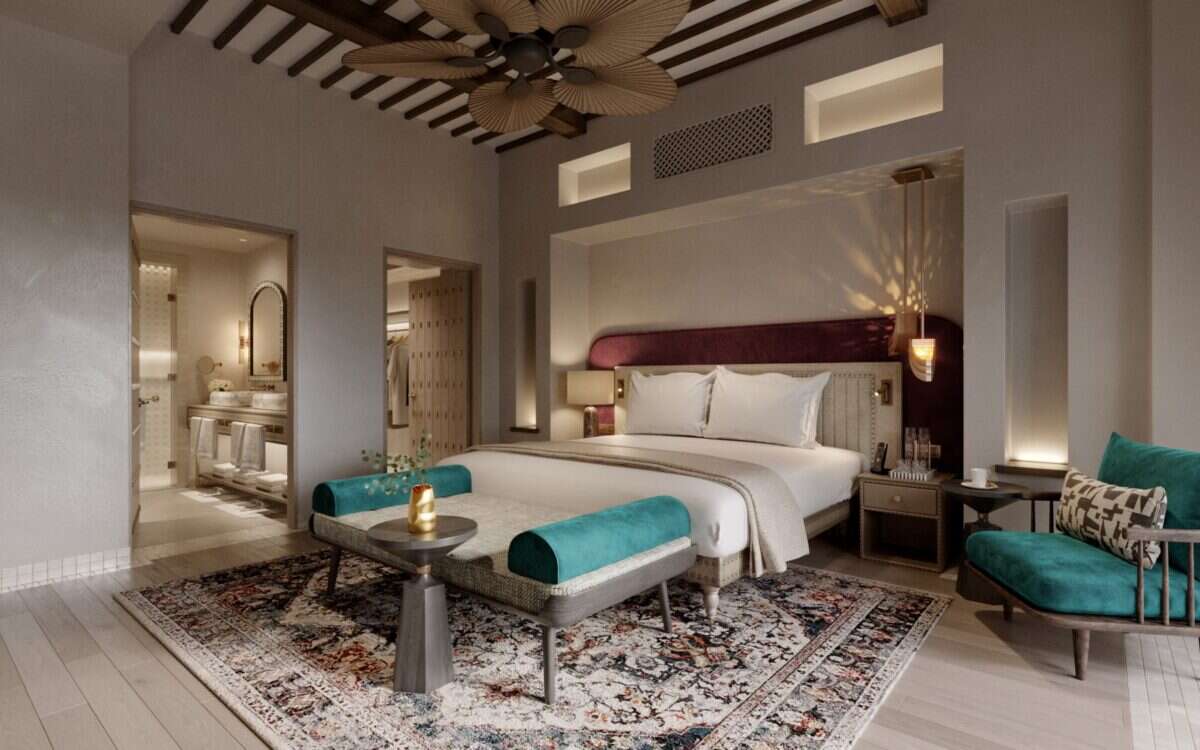 The most exclusive abode of all is the spacious deluxe suite which boasts a private terrace, sprawling living room, and enormous marble bathroom complete with a soaking tub.
Bab Al Shams has also updated its dining offering. At Al Hadheerah guests can enjoy Middle Eastern cuisine under the stars with nightly entertainment from dancers and musicians. Then there is the resort's contemporary Ottoman and Greek-inspired eatery, Zala, and Ya Hala – a speakeasy-style lounge with an impressive cigar collection. It's also well worth stopping by at the brand-new Anwa Sunset Lounge to sip a cocktail or two while soaking up the sweeping desert views.
Beyond the resort itself, there's a whole host of activities to keep guests entertained including horse riding, camelback trekking, falconry, off-road desert drives, hot air balloon rides, and nature tours at the nearby Al Marmoom Desert Conservation Reserve.
And, when it comes to having some much-needed downtime, guests can retire to a private cabana by the infinity pool or stop by The Desert Spa where expert therapists await to carry out an array of treatments from soothing aromatherapy massages to high-performance facials.
"The reimagined Bab Al Shams is a legacy project that we are proud and passionate to present," said Gilles Soheir, general manager at the resort. "The team and I are thrilled to bring forward the essence and stories of this sanctuary to bring an authentic Bedouin experience alight."