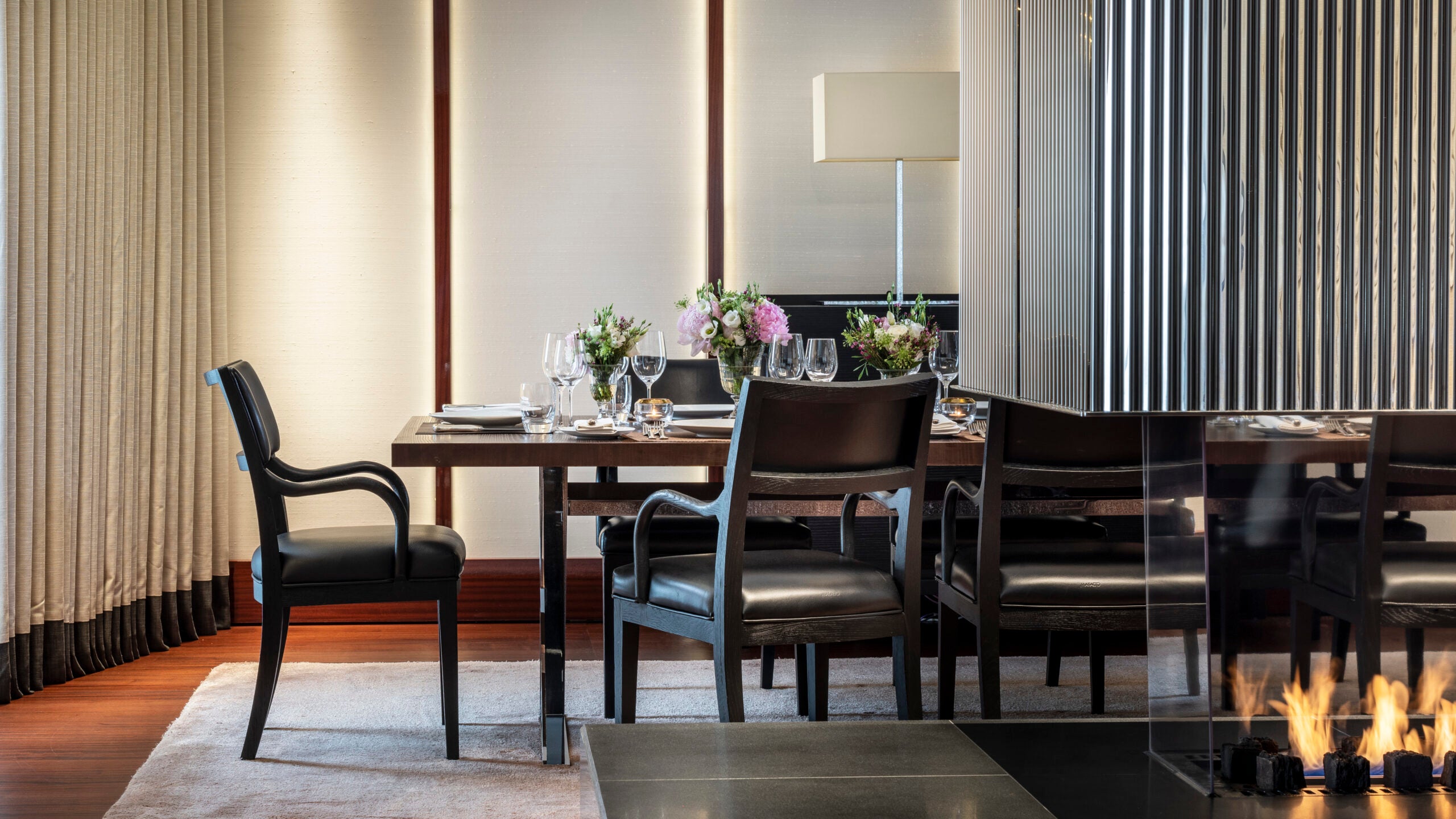 Bulgari Hotel London will mark its grand reopening on September 10 with the launch of a brand new series of themed packages designed to make up for time lost in lockdown.
Located in the heart of Knightsbridge close to Harrods, Bulgari Hotel London usually hosts well-heeled tourists looking to shop in the city's most exclusive boutiques. But London's tourist industry is unlikely to hit normal levels for many months to come, so the hotel is tailoring its offerings to give Brits a much-needed change of scenery.
The Bulgari Staycation collection offers a series of programs specifically tailored to focus on a different aspect of life that may have been missed during the extended period of lockdown. Guests can rediscover favored hobbies and enjoy impeccable service in an environment that now offers increased levels of privacy and social distancing.
Experiences include an ultimate seclusion package for those whose first priority is finding some personal space. The B.Private experience offers exclusive experiences within the suite, such as personal shops curated by Harvey Nichols and in-room hair appointments. The hotel will also organize a 'bubble' dinner party featuring the finest Italian cuisine from in-house restaurant Sette and craft cocktails from Nolita Social.
Another experience designed specifically for families will help to release any lingering disappointment at canceled vacations. The B.Family package offers a wondrous adventure for little ones and their parents, including private movie nights in the Screening Room and a variety of creative activities curated by renowned family entertainer Dazzle & Fizz.
For the ultimate in luxury, the B.Indulged package is designed to make up for lost time with an explosion of over-the-top experiences. Guests begin a two-night stay with a cigar and spirits tasting before moving onto a privately catered candlelit dinner for two on a Bulgari Suite terrace. The stay also includes pampering treatments in the hotel's expansive spa and a Dom Perignon champagne experience.
All of the experiences can be extended to occupy an entire floor of the hotel for up to 25 guests, subject to government guidelines. The staycation experiences will also be available at all Bulgari Hotel locations worldwide, including Shanghai, Dubai, Milan, Bali and Beijing.
Bulgari Hotel London has also committed to donating 10 percent of all proceeds from each staycation experience to the Jenner Institute via the Bvlgari Virus Free Fund – a new corporate philanthropy fund from Bvlgari – to support Oxford University's world-leading groups working on researching, manufacturing and testing Covid-19, malaria, TBC, HIV, Ebola and influenza vaccines.