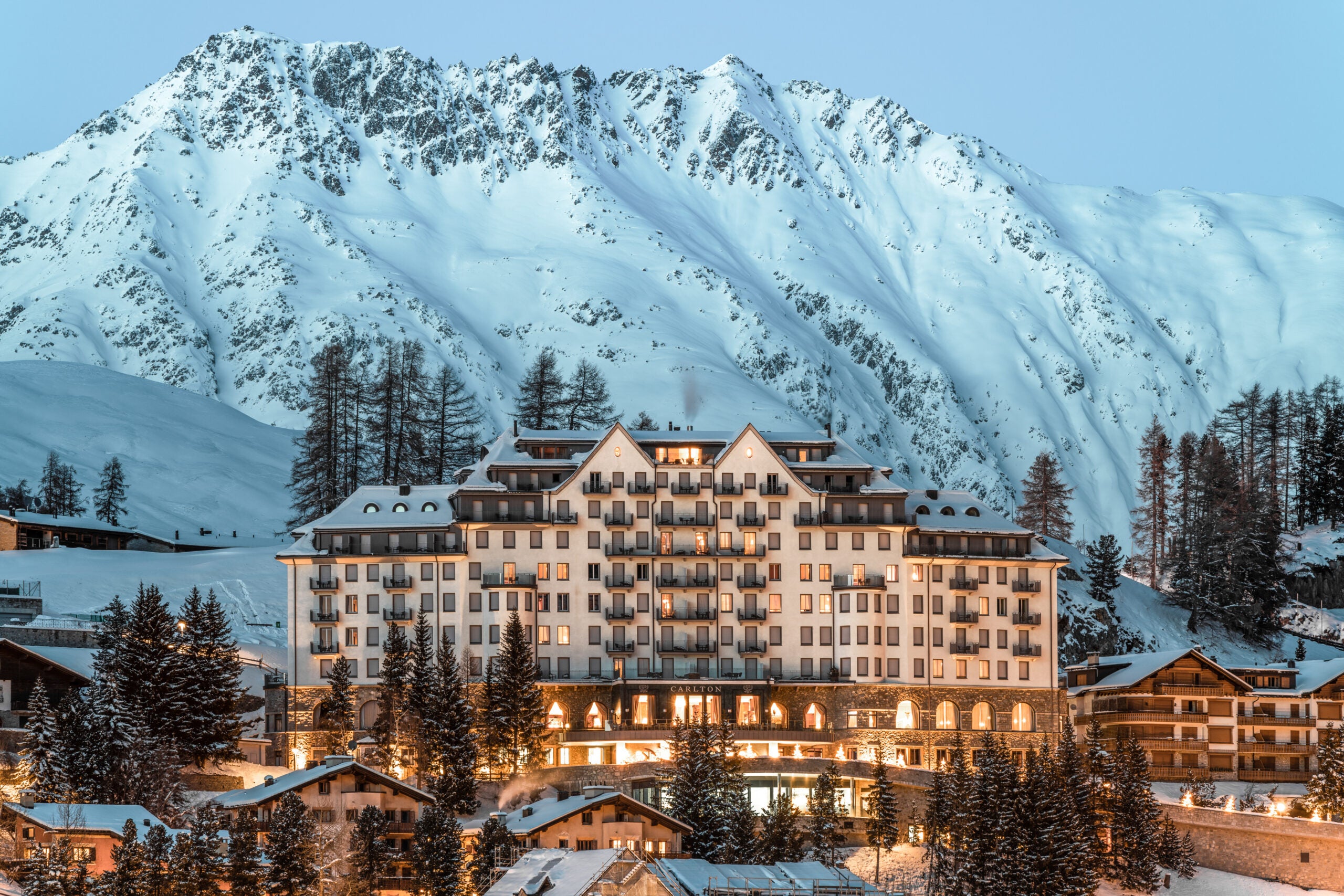 On December 18 2020, the Carlton Hotel St. Moritz will be opening its doors for another unforgettable winter season. Safety and hygiene measures will be implemented to ensure both guests and employees stay safe and healthy. The main emphasis, however, will lie on creating unique holiday experiences for guests and to restore time's true value.
Carlton Hotel St. Moritz is looking forward to an exciting winter season – offering guests the perfect space to focus on quality time with their beloved ones in a safe and private yet luxurious environment. As the health and safety of both guests and employees are of the utmost value to any hotel, Carlton Hotel St. Moritz's motto for the upcoming winter season will be "physically distanced but socially connected", which means that they will create the perfect winter hideaway, even in these turbulent times.
With 60 spacious suites – all of them are south-facing with stunning views over the frozen lake and the surrounding mountains – the hotel is able to offer space and privacy. In addition to that, the safety and hygiene measures it is going to implement were already tested in three sister properties in Switzerland throughout the summer season and were highly successful.
These measures include specific employee training, regular temperature checks on all employees, disinfection of all hotel areas or mask-wearing in restaurants and the spa area. At front desks and check-in areas, the hotel has installed plexiglass separators and the housekeeping team will wear masks and gloves while cleaning the suites.
The hotel will therefore implement several "off the beaten path" experiences that will focus on avoiding crowds and connecting with nature. The hotel's very own Outdoor Butler – a real Swiss mountain man – will help guests to create the best adventures and excursions and get to know the area in a very individualized way, upon the wishes and interests of each guest.