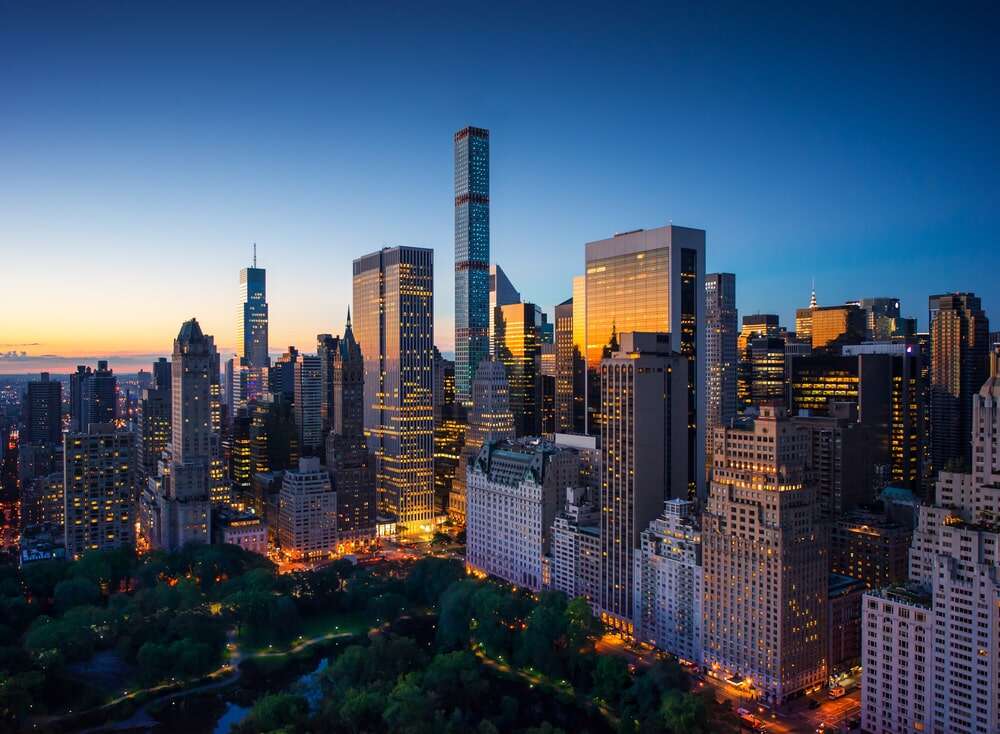 This article contains affiliate links. See our Privacy Policy for more information.
Located in Manhattan's Upper Eastside, just steps away from Central Park, the illustrious Surrey Hotel has welcomed guests including Claudette Colbert, Bette Davis and President John F. Kennedy through its 95-year-old doors. 
One of New York's highest-profile hotel's to go up for sale during the pandemic, it was purchased by British billionaire investors, Reuben Brothers in December 2020. And after much anticipation, it has been announced that the five-star hotel will now come under the operation of the luxury hotel brand, Corinthia. 
[See also: Dino Michael on the Future of the Waldorf Astoria New York]
The second partnership of its kind between the Maltese hotel group and Reuben Brothers, the collaboration will see the landmark hotel make a subtle adjustment to its name, rebranding as The Surrey, a Corinthia Hotel. However much bigger transformations are planned internally, with schedules already drawn up for an extensive refurbishment and an opening date penned for 2023. Jamie Reuben of Reuben Brothers commented: "Since our recent acquisition of the property, we have been looking for the right partner who shares both our passion and our vision of reinvigorating one of New York City's most famous hotels. 
"We trust the Corinthia brand, with whom we have also partnered with on another notable project in Rome, to deliver a current and innovative hotel proposition with an uplifting guest experience, while rejuvenating the properties to their former, historic grandeur."
Award-winning interior architecture and design studio Martin Brudnizk has been tasked with creating 97 guest rooms –  including 33 suites and five signature suites  –  that draw inspiration from the hotel's distinguished past and elegant surroundings. The redesign will also see 12 exclusive residences created within the iconic art-deco building. "It is a privilege to work with a landmark hotel such as The Surrey. We look forward to adding to the legacy of this iconic building and translating the combined vision of the Reuben Brothers and Corinthia Hotels to create a new and exciting destination for the Upper East Side," said Brudnizki.    
When it comes to dining, The Surrey, a Corinthia Hotel has enlisted renowned Miami private members club and Italian kitchen Casa Tua, bringing the up-scale venue to New York for the first time. "My main goal for The Surrey, as with all of my properties, is to bring unbelievable energy and soul to a landmark and truly make it feel – as our name suggests – like your home," said Miky Grendene, Casa Tua's co-founder. 
[See also: The Most Lavish Hotel Suites in the US]