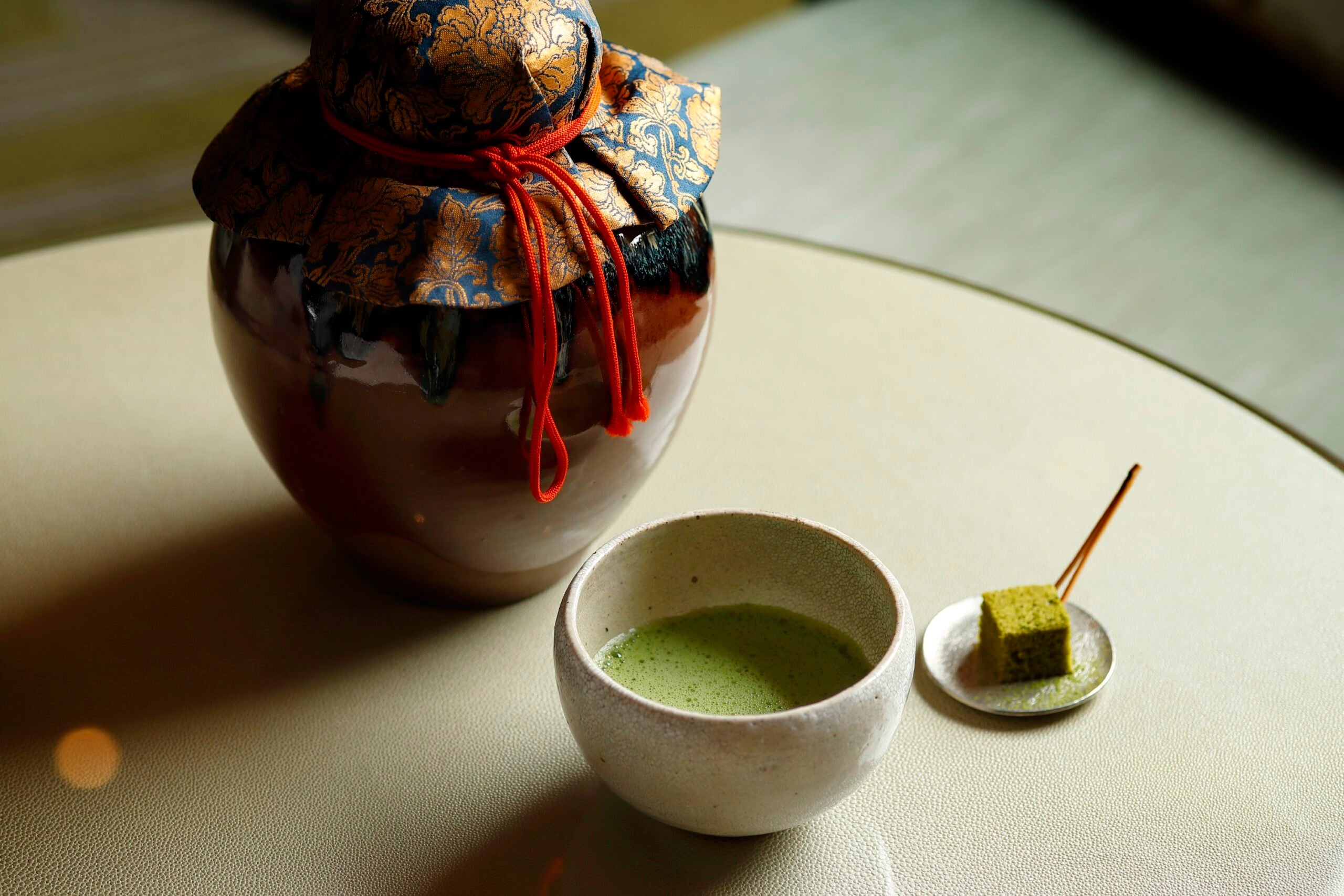 Palace Hotel Tokyo is offering guests the opportunity to experience the highest quality tea at the best time of year as part of an exciting collaboration with the specialist tea company Maruyama Nori.
Throughout Fall (September-November), The Palace Lounge is offering an afternoon tea presentation featuring creative infusions of Maruyama Nori's prestigious Jugetsudo line of teas. This will include a limited-edition matcha tea that comes into season at this time of year.
The matcha will be presented to guests as if it were being handed to a Shogun (a hereditary commander-in-chief in feudal Japan). This traditional ceremony was of great importance in Japanese culture. The tea leaves were meticulously prepared according to ancient techniques and served in beautifully-crafted bowls.
Guests will also indulge in a special selection of sweet and savory treats blended with different teas. The food is presented in a beautiful three-tiered Jyubako lacquer presentation box.
The cake selection includes a panna cotta made with whole-leaf green tea known as sencha and a lamington cake made with roasted green tea called hojicha. There is also a special tiramisu made with matcha and a crème brûlée made with genmaicha.
The savory treats have been developed to incorporate seasonal Fall ingredients and include dishes such as a matcha steamed bread sandwich with a shrimp and cream cheese filling and a Maitake mushroom fritto seasoned with porcini powder
Also on the menu are a selection of Japanese sweets and fruits that are typically consumed with green tea. This includes dishes such as mandarin orange rice pudding, sweet potato tart, brown sugar rusk and an apricot pâté de fruits.
The Jugetsudo Autumn Afternoon Tea is available at Palace Hotel Tokyo from September 1 to November 30 and is priced at approximately $60 per person including a glass of champagne. Reservations for the experience are highly recommended. For more information, visit the Palace Hotel Tokyo website.