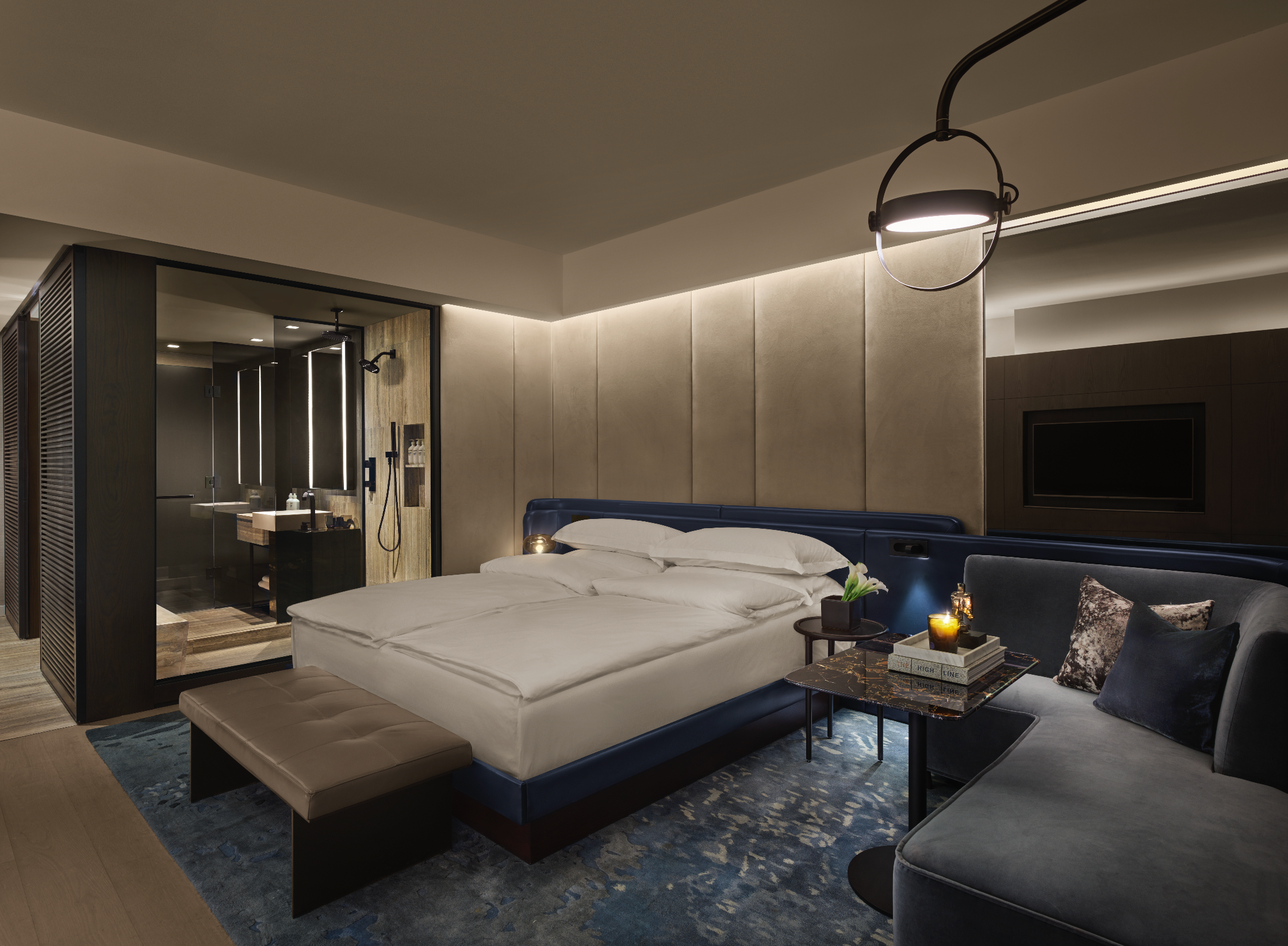 Luxury fitness and gym company, Equinox, is once again pushing the boundaries with its first-ever Equinox Hotel in New York City's Hudson Yards, which opened earlier this month.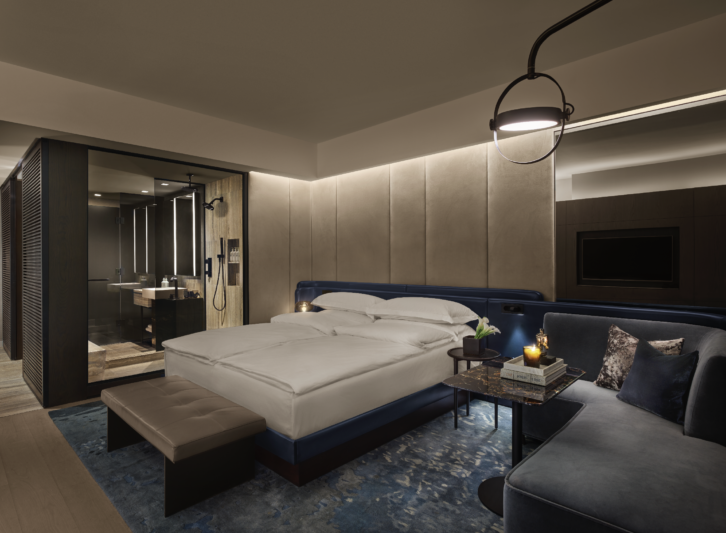 Equinox, which has gyms in the US, Canada and London, is synonymous with luxury: Each gym has state-of-the-art equipment, world-class trainer and wellness-focused luxury amenities (eucalyptus towels, anyone?). Its hotel follows this same holistic approach, bringing together wellness, luxury and travel. Equinox promises a fantastic night's sleep in rooms designed exclusively for that, as a crucial part of fitness recovery. Each room is completely soundproofed with a blackout window system and have Coco-Mat all-natural mattresses for a fantastic night's sleep.
The hotel will also have the best of the best in culinary offerings, such as Electric Lemon restaurant and bar from restauranteur Stephen Starr with an 8,000-sq-ft patio overlooking Manhattan. Light and balanced food will be served. In-room dining has a healthy and holisitic twist, taking into account which ingredients are best ingested at what time of day. There is a 'sleep well' dining menu as well as a high-performance menu that caters to your level of fitness and the type of workout you did that day.
It wouldn't be an Equinox Hotel without a world-class gym; there will be a 60,000-sq-ft Equinox Fitness Club and E by Equinox, an exclusive and intimate area for you to train with a personal trainer, partake in Pilates classes and indulge in other bespoke member experiences. While guests don't have to be Equinox members, they are able to access all of the Equinox facilities for the duration of their stay with access to all of the hotel's fitness classes and to the spa. (Equinox Fitness Club will be another members destination for non-hotel guests in the city.)
Lastly, the Spa at Equinox Hotel also focuses on performance living. Its menu will have your the traditional treatments (massages, facials, beauty treatments), but also offer recovery-based options rooted in science and utilizing the latest technology. Each technician, no matter what treatment, will be able to advise on the best in skincare, body and performance for a results-driven treatment.
In total there are 212 rooms and 48 suites. Equinox Hotels has plans for the next few years to expand into Los Angeles, Santa Clara, Seattle, Chicago, Houston and more down the road.
For more information, visit equinox-hotels.com