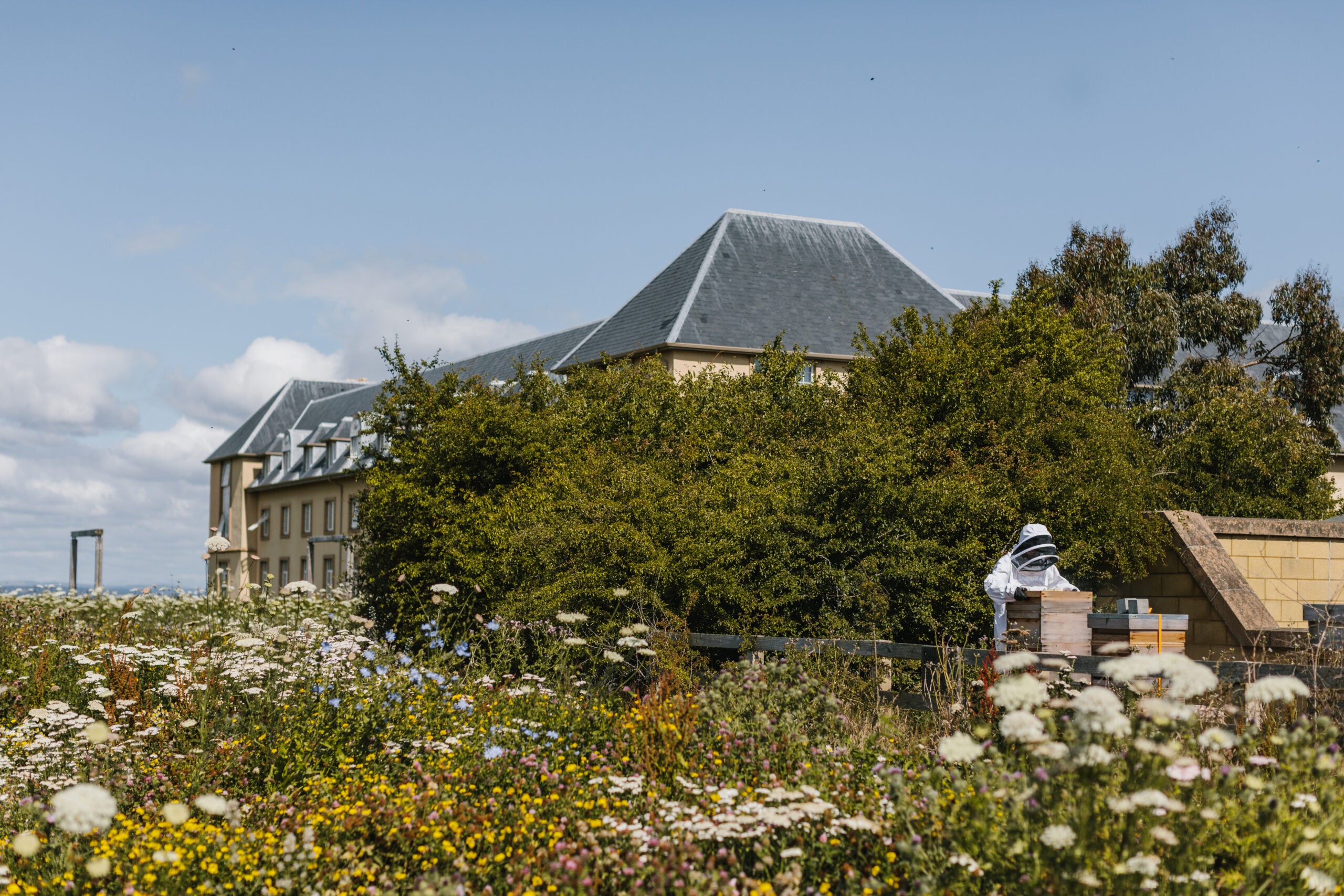 Fairmont St Andrews has celebrated its reopening with the launch of a brand new series of experiences designed to take full advantage of its private grounds. Set within a 520-acre estate in a unique coastal setting, the hotel's breath-taking surroundings make it the perfect destination for this summer in particular. Even before social distancing became necessary, Fairmont St Andrews was a go-to destination to experience restorative escapism.
To mark its reopening on July 17, the luxury hotel launched its new SPACE collection, a series of individualized moments and activities for guests, which celebrate the freedom of the hotel's natural and romantic landscape. The experiences have been thoughtfully designed to ensure they can respond to each guest's preferences within the new normal. Much of that will come naturally to a hotel that is renowned for its world-class service.
John Keating, general manager of Fairmont St Andrews states: "Our teams have been working extremely hard in preparation for our grand reopening on 17th July. Our landscape and unique coastal setting provide the perfect destination to safely experience nature, golf, open spaces, and exquisite dining. Guests will be warmly welcomed and able to enjoy the same caliber of experience they expect from Fairmont while adhering to the necessary safety measures."
The experiences include:
Spacious Tranquility
A first for the hotel, guests will be able to enjoy a delicious selection of cocktails and craft beers within a luxurious yurt, located on the dramatic cliffs that overlook the breathtaking vista of St Andrews Bay. The yurt provides the opportunity to be immersed in nature and comfort in an appropriate socially distanced setting.
Extensive Selections
Fairmont St Andrews will open an exquisitely presented man-made beach with striped deckchairs, two-hole putting green and extensive selection of the Moët range, Moët champagne cocktails and other al fresco choices. The new 'Links Champagne Bar' is an exciting new venture located at the grand entrance of the hotel in collaboration with Moët & Chandon.
Coastal Harmony
For those guests looking to explore further, the hotel is delighted to offer guided coastal path walks with Neil Dobson, St Andrews Marine Archaeologist. Whilst guests discover this remarkable piece of coastline, there is no better host to offer insight into the astonishing array of flora, fauna and history that surrounds the property. To enhance the adventure guests can also obtain luxury backpack picnics to ensure they are well-nourished on their journey.
Exploring Habitats
For almost 30 years, Fairmont Hotels & Resorts has been committed to proactively protecting its local environments. Fairmont's Bee Sustainable program features more than 20 honey bee apiaries and more than 20 wild pollinator bee hotels at Fairmont locations worldwide. The first luxury hotel brand to develop comprehensive on-site bee programming and now considered a leader in this space, guests are invited to enjoy a private talk with one of Fairmont St Andrews' three Beekeepers onsite. Guests will have the opportunity to learn about our Bees, their habitat and explore their hives, with Bee suits provided.
And don't forget the golf…
As well as the above experiences, Fairmont St Andrews is still home to the famous Torrance golf course. By renting out one of the hotel's exclusive Manor Homes, you can experience all of the luxuries of the hotel in your own personal bubble. Guests can touch down in a helicopter, go straight to their self-contained private residence and enjoy daily rounds nearby on one of the most historic golf courses in the world.