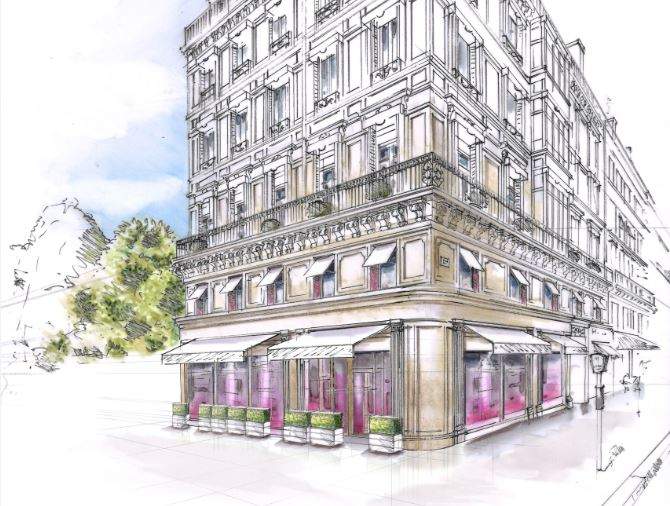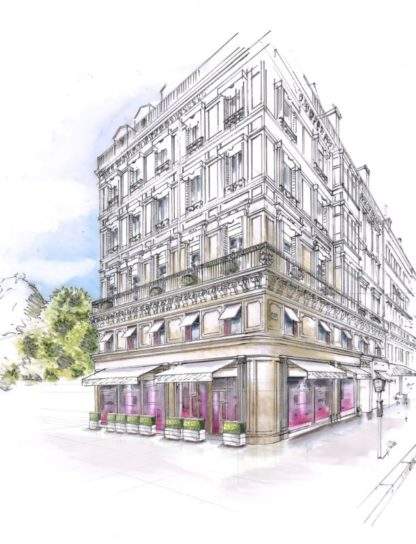 Fauchon has been a symbol for fine food since the founder opened his first outlet in 1886, but now the brand is venturing into the world of hospitality with the creation of Fauchon L'hôtel Paris, which is set to open September 1st. Having started its journey on Place de la Madeleine in Paris's 8th arrondissement, it seems natural that this would be the location for the brand's first hotel. Gastronomy will naturally play a key role in the hotel experience.
The 54-room five-star hotel is the first step in what Fauchon Hospitality hopes is the journey to becoming a global hotel group. With former Relais & Chateaux CEO Jacques-Olivier Chauvin as the new venture's president, you know the company is in safe hands as it extends its expertise in fine gastronomy to also encompass five star hospitality in which the level of service, gourmet cuisine and local experiences all have equal importance. The first hotel is already a member of the Leading Hotels of the World association.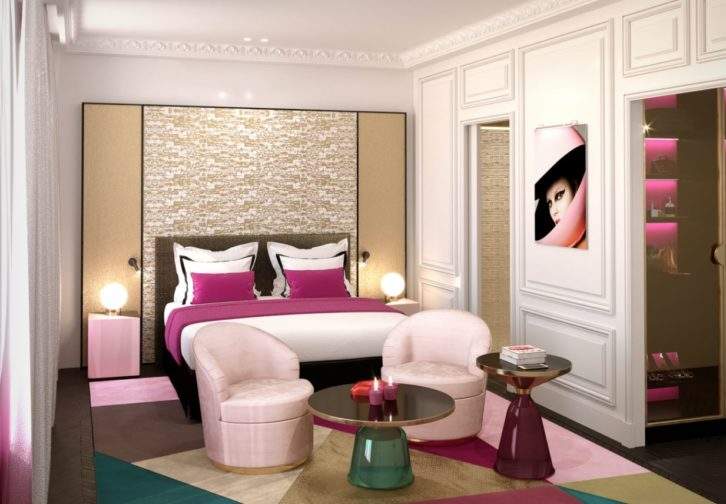 The characteristic that sets this hotel apart the most in its gastronomic identity, which will be seen through the entire guest experience, from the integration of a Gourmet Bar in each room offering complimentary Fauchon fine food products, to the curated local experiences and, of course, the in-room dining and gourmet restaurant and bar; expect a fine dining experience at all-day restaurant The Grand Café Fauchon—from indulgent breakfasts and Sunday brunch to afternoon tea, dinner and a late night bite to eat—and in-room Chef Service with food prepared before you, as well as bespoke tours like Delicacies Discovery in which you're introduced to local ingredients by a Fauchon chef.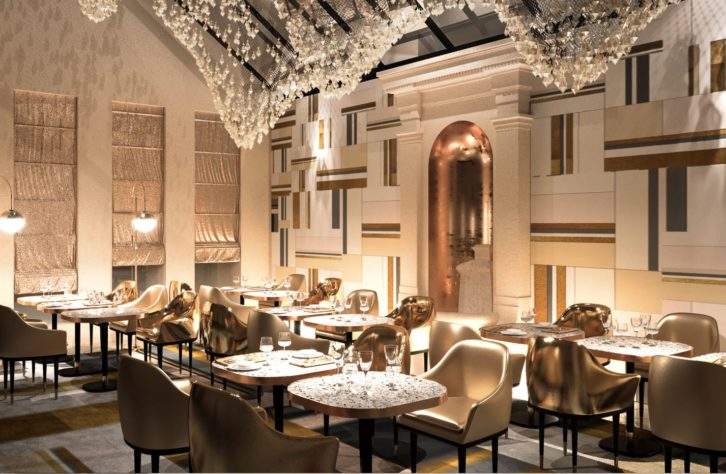 In addition to reveling in the city's gastronomy, you'll be able to arrange private shopping sessions, luxury cruises on the Seine, exclusive visits to cultural sites, behind-the-scenes tours with local artisans and backstage passes at the opera. The hotel will have a fitness center and Carita Beauty Spa, as well as a Fauchon boutique selling the products the brand is known across the globe for.
Chauvin has revealed that the brand plans to open as many as 20 hotels over the next decade, with potential openings in Doha, Qatar and Kyoto, Japan on the horizon. Following on from these two locations, Fauchon hotels could be seen popping up in cities across the US, UK, Brazil and China – destinations the brand is already well known in. The first hotel was designed by the acclaimed architect Richard Martinet (previously of projects including The Peninsula Paris), and this aesthetic will be the inspiration for all future developments.