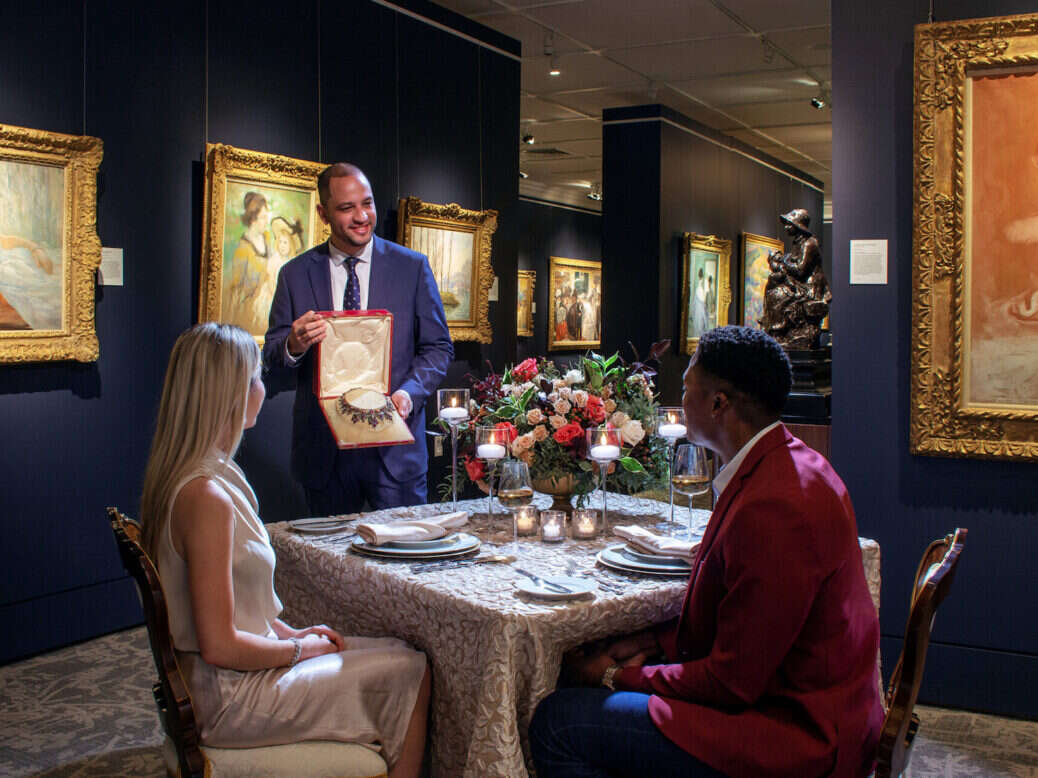 Four Seasons New Orleans has unveiled a thrilling and wholly unprecedented dining experience for its guests, in which diners will have the opportunity to enjoy a private dinner beside a collection of some of the world's most notable Impressionist paintings.
Featuring paintings by artists such as Claude Monet, Pierre-Auguste Renoir and Camille Pissarro, the Dinner with Impressionists experience is hosted in the city's M.S. Rau gallery, and will consist of a seven-course dinner prepared by executive sous chef Kelley Schmidt.
"As an arbiter of best-in-class luxury experiences, we are excited to debut this enriching suite package for our guests that combines our outstanding service and accommodations with access to masterpieces at M.S. Rau, celebrating the intersection of fine art, cuisine and culture," said Mali Carow, general manager of Four Seasons Hotel New Orleans.
[See also: The Must-Visit Exhibition Openings of 2023]
"Designed as part of an unparalleled stay in one of our two breathtaking Presidential Suites, the experience is perfect for a special celebratory proposal, anniversary, birthday or any occasion where guests are seeking an unforgettable evening in one of America's most culturally rich destinations."
Also included in the experience is the presence of rare jewelry, with the opportunity to try on individual pieces of great historical and cultural significance. An example of such a piece is a luxe 38-carat Golconda diamond necklace by Harry Winston, which was once owned by Greek heiress Christina Onassis.
Guests of the experience will be able to personally select an Impressionist painting from the collection that will serve as a centerpiece for the evening. The attention to detail is exquisite; pairings have been meticulously selected to pair with both the menu and the artwork, and the dazzling ambience is further enhanced by a live performance from a New Orleans jazz band.
[See also: Fascinating Art Hotels from Around the World]
"For this exclusive partnership with the hotel, we wanted to offer something that could be found nowhere else. M.S. Rau and Four Seasons epitomize luxury, and we wanted to create an experience that would remain in the diner's memory as not only a highlight of their stay in New Orleans, but throughout their lives," said Bill Ray, third-generation owner of M.S. Rau.
"Imagine taking over the entire gallery and being treated like royalty while surrounded by iconic names in art and history. This is dinner taken to the highest level, exclusive and unforgettable."
The Dinner with Impressionists experience starts at $25,000 and is available exclusively for guests of the Four Seasons New Orleans' Presidential Suite, in which the package includes a two-night stay.
[See also: Van Cleef & Arpels Sparkle at The Design Museum Exhibition]