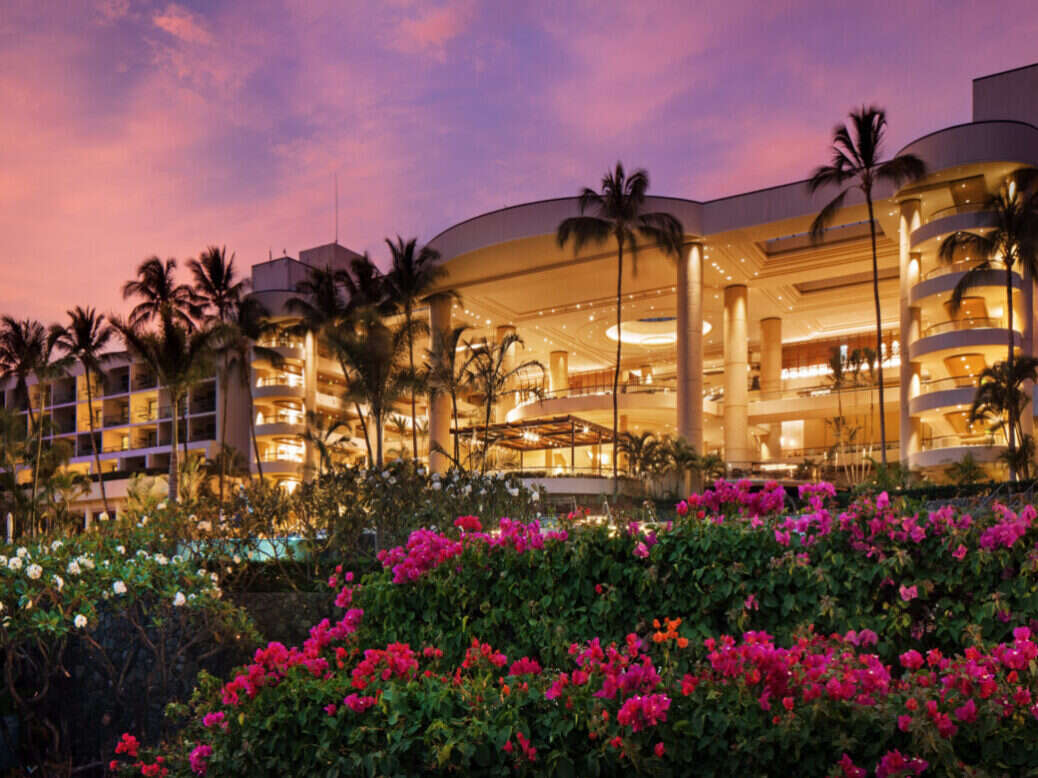 Firmly committed to not only preserving the local habitat but enhancing it, Hawaii's Westin Hapuna Beach Resort is teaming up with the Hawaiian Legacy Reforestation Initiative to launch a tree planting initiative, creating a new on-property Legacy Forest, the first of its kind upon the island. The forest, which in time will accumulate to 100,000 trees throughout the resort, will render The Westin Hapuna Beach Resort Hawaii Island's first carbon neutral hotel.
First announced in late April 2022, the trees will be gradually planted over the following years – and the contribution to the local environment cannot be understated.
Making a significant contribution to restoring and preserving some of Hawaii's most important endemic species, April 29, 2022 saw an inaugural planting of 150 trees completed by The Westin Hapuna staff to celebrate the 150th anniversary of Arbor Day. Arbor Day, a sibling of Earth Day, is usually celebrated on the last Friday of April as a day of observance in which individuals and companies alike across the world are encouraged to plant trees.
"The simple act of planting trees will have a profound effect," said Tom Cross, general manager of The Westin Hapuna Beach Resort. "Forests are the most effective and immediately scalable carbon capture systems on Earth. When we lose our native forests, we not only lose the ecological benefits they provide, but also the collective cultural heritage of our Islands."
Planting these trees is not only for us, Cross concluded, "but for all the generations that follow".
And that's not all. The Westin Hapuna Beach Resort, located on the west of the island upon the Kohala Coast, is inviting all guests to partake in the ceremony of planting trees, whether to celebrate, commemorate, or even memorialize a loved one in one of the most beautiful corners of the world.
[Read also: The Best Way to Spend a Week in Hawaii]
The resort stretches along its namesake beach, offering unparalleled beauty of white sand, exotic flora and fauna, and an azure blue sky that melts into the ocean's sparkling horizon. Newly renovated, The Westin Hapuna boasts 249 guest rooms, including 17 suites, and ample function space.
"The Westin Hapuna Beach Resort is offering their guests the unique opportunity to actively participate in the process of offsetting the carbon footprint of their stay by planting their very own Legacy Trees," said Craig Anderson, vice president of resort operations. "The benefits go far beyond the physical act of planting a tree—individuals are empowered to act on their own, rather than wait for others to solve today's problems."