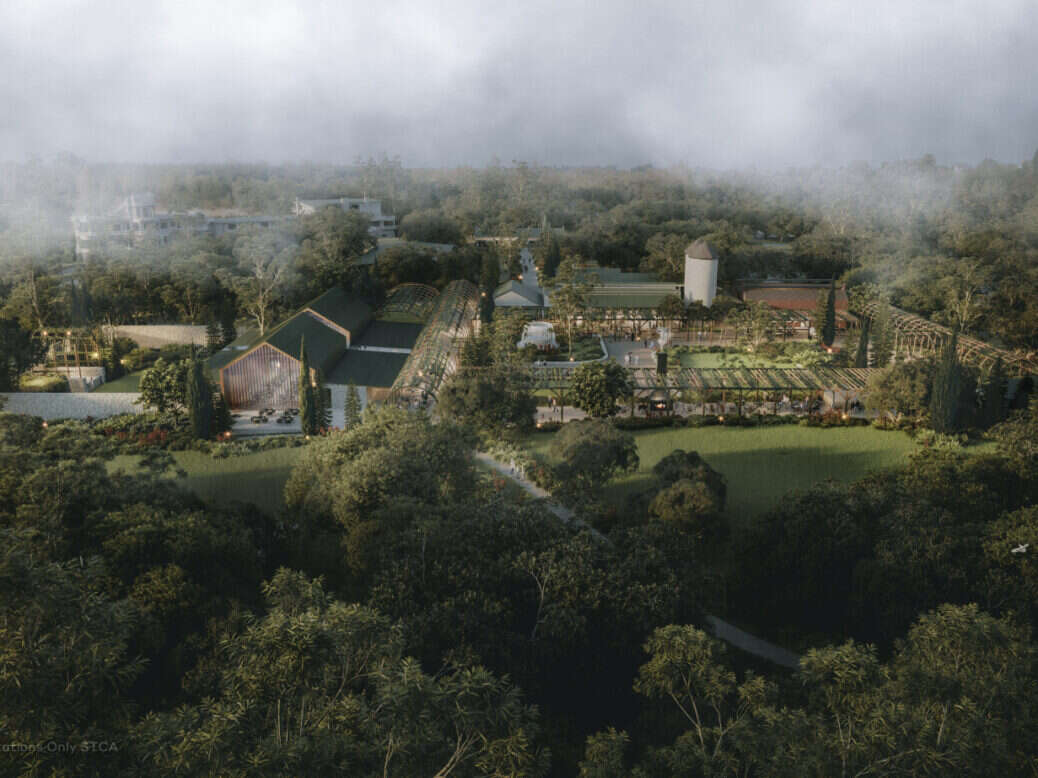 Six Senses has announced the opening of its first Australian property, Six Senses Burnham Beeches, which the luxury hotel and residences brand have positioned to open to the public in mid-2025. Spanning across 22 acres, Burnham Beeches is a heritage mansion first designed in 1933, and is celebrated today as one of the finest examples of Art Deco architecture across Australia.
With 83 guest accommodations that include rooms, a separate two-bedroom cottage, and glamping, the Victorian Heritage Registered building will also include a terrace, a restaurant with outdoor seating, a library bar, and a rooftop retreat.
Six Senses also promises to honor the property's Art Deco heritage through an interior design that entwines contemporary luxury with timeless elegance, with bespoke craftmanship and a rustic-luxe aesthetic that mirrors the forest landscape of the Dandenong Ranges district. A quirky playfulness balances the romance of the mountain mists and dramatic shadows of the region's towering trees.
[See also: Six Senses Ibiza Debuts New Collection of Residences]
The farm gardens that surround the property will be used to provide fruit and vegetables for the restaurants, and the herb garden will be utilized to provide aromantic plants for the Alchemy Bar and Six Senses Spa treatments.
"For Six Senses Burnham Beeches to be regenerative, it will not be a static place," says Six Senses CEO Neil Jacobs. "We'll evolve and respond to bring the rich heritage of Burnham Beeches to life, inviting moments of exploration, discovery, connection to nature, and delight through interactive gastronomy, wellness, and sustainability experiences."
Six Senses Burnham Beeches will also feature an Earth Lab within the separated pool house, mirroring the project's vision to serve the local community and the ecosystems that flourish across the estate. A 'Village Square' is also being planned, in which several amenities including The Baker, Brew House, and The Barn will be open to guests and locals alike.
Honoring the jaw-dropping natural beauty of the property's surroundings and the vivid history that surrounds it is imperative to Six Senses. Designed by architect Harry Norris in 1933 for Alfred Nicholas and his family, Nicholas's great-granddaughter, Sophie Paterson, serves as the project's community liaison consultant.
"As a family, we are so excited at the prospect of our beloved family home finally being restored." Patterson commented. "Sitting neglected for far too long, this beautiful heritage home needs to be shared, and we could not be more pleased with the involvement of Six Senses as its new custodians."
[See also: The Ultimate 10 Day Trip to Australia]