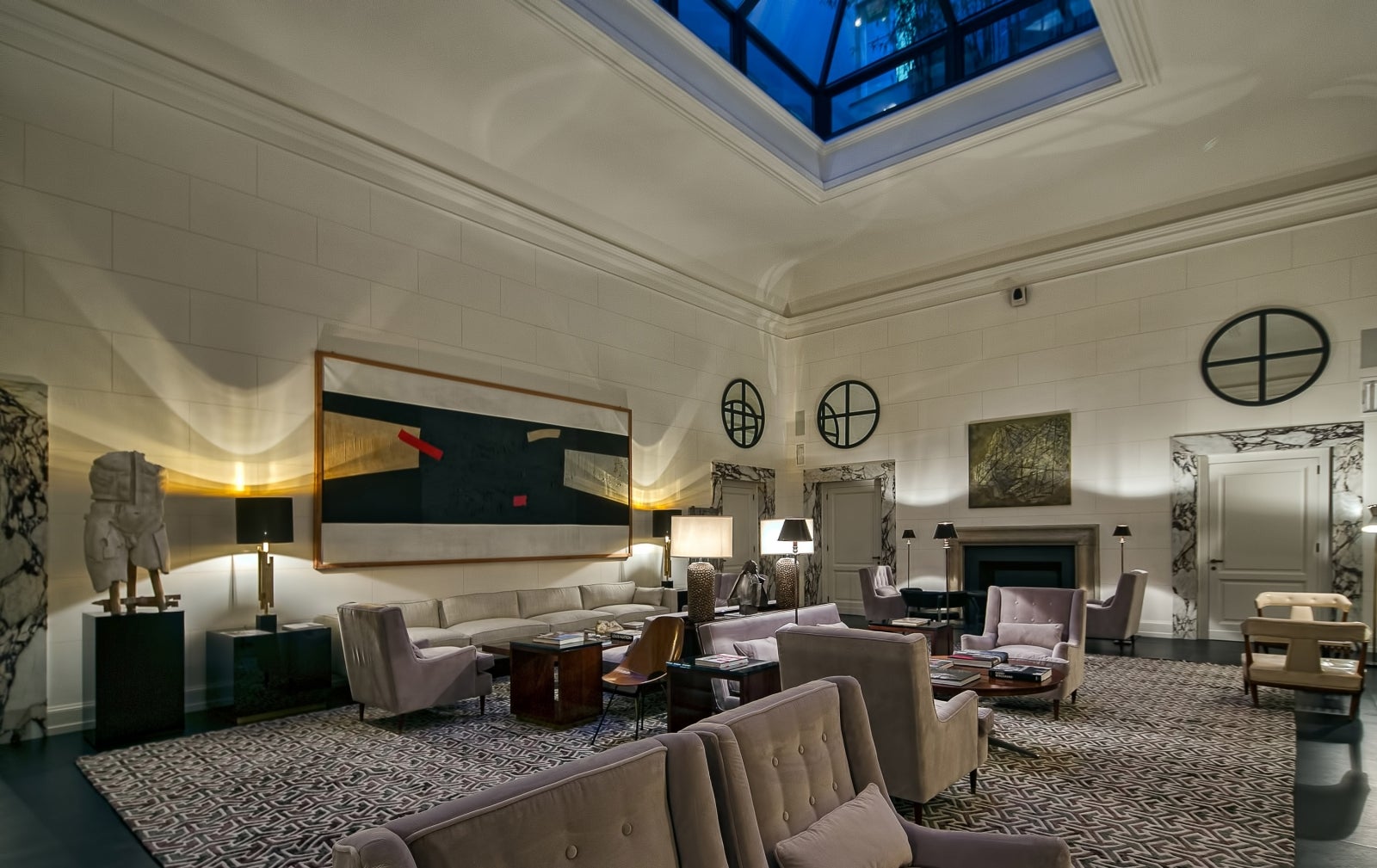 With marble details, contemporary artwork and ornate sculptures tastefully littered throughout the hotel, guests would be forgiven for thinking they'd entered one of Rome's many museums. J.K. Place Roma's stunning interiors are a masterclass in combining sophisticated style with welcoming touches.
Set on an unassuming side street, J. K. Place offers a tranquil recluse from Rome's busy tourist traps, whilst remaining within walking distance of iconic sights such as the Trevi Fountain and the Pantheon. This boutique hotel also offers a number of beautiful spaces available to hire, ensuring that your next event is hosted in style.
Top suite: JKMaster Balcony Suite
Set across 540sq ft of the hotel's top floor, the JKMaster Balcony Suites are small but mighty. Enjoy a delicate breakfast on your private balcony overlooking the picturesque streets of Italy's capital to start your morning, and end a busy day of exploring with a soak in the luxurious Italian marble bathroom.