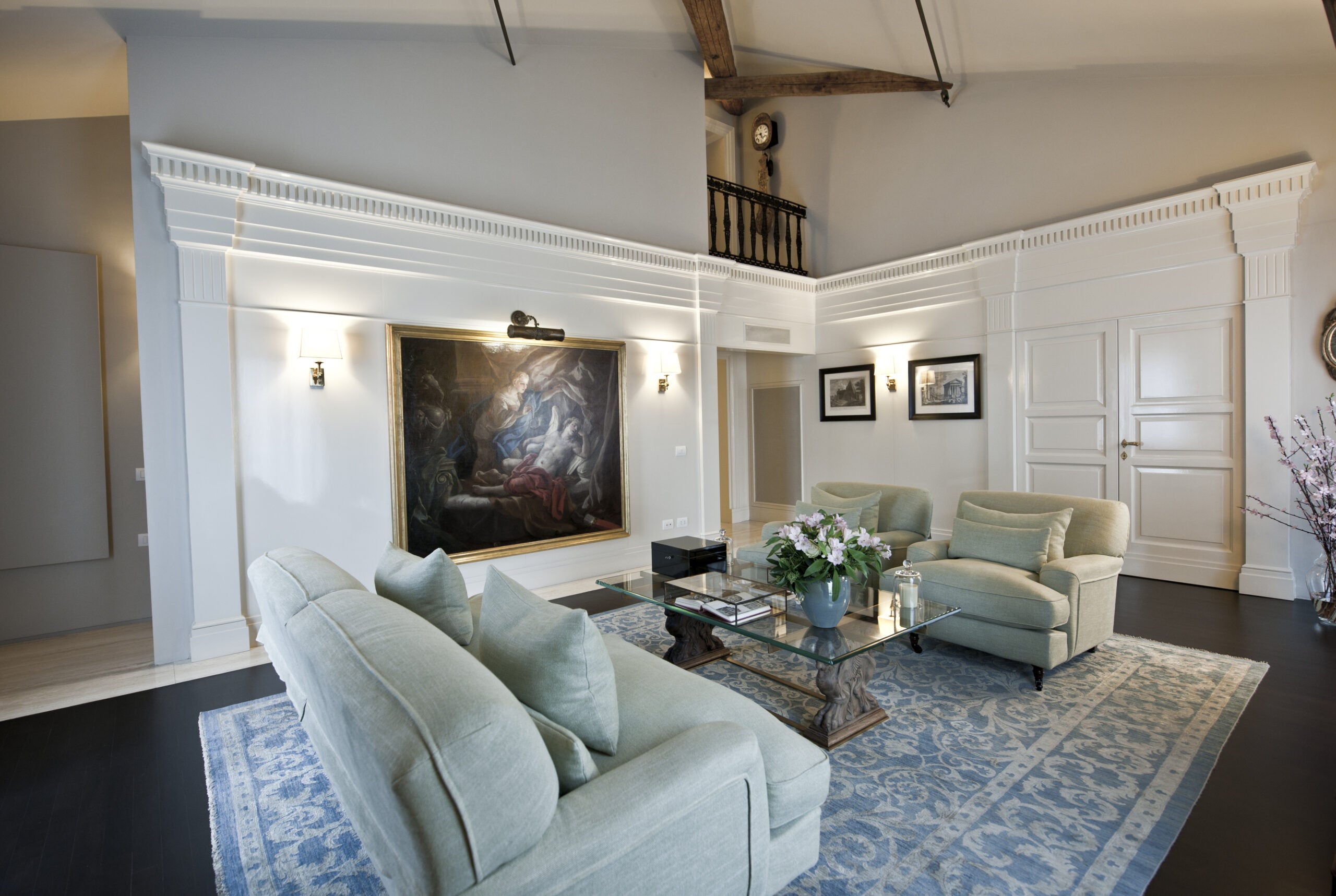 Comprised of two comfortable yet impressively stylish suites, La Scelta di Goethe promises to be a grand home-away-from-home for travelers looking to explore the authentic side of Rome.
The one-bedroom Trinità dei Monti suite offers a romantic attic hideaway, complete with private library and rooftop hot tub with 360° views over the city skyline, making the perfect spot to enjoy a pre-dinner spritz. The suite's elegant bathroom boasts a hydro massage shower and Turkish bath, ensuring the height of relaxation.
Sleeping up to four people with one double and one twin bedroom, the Villa Medici suite is a spacious Roman retreat, with the magnificent dining space and tasteful living area making this suite the ideal base to host friends and family. The suite's balconies look down on the lively streets below, giving a genuine taste of life in the Italian capital.
Top suite: Goethe's Home
Those looking for more space can opt to make use of the entirety of La Scelta di Goethe, combining both suites to create Goethe's Home. Occupying 2800sq ft over two floors with multiple outdoor spaces, the apartment has three bedrooms ensuring enough room for the whole family.