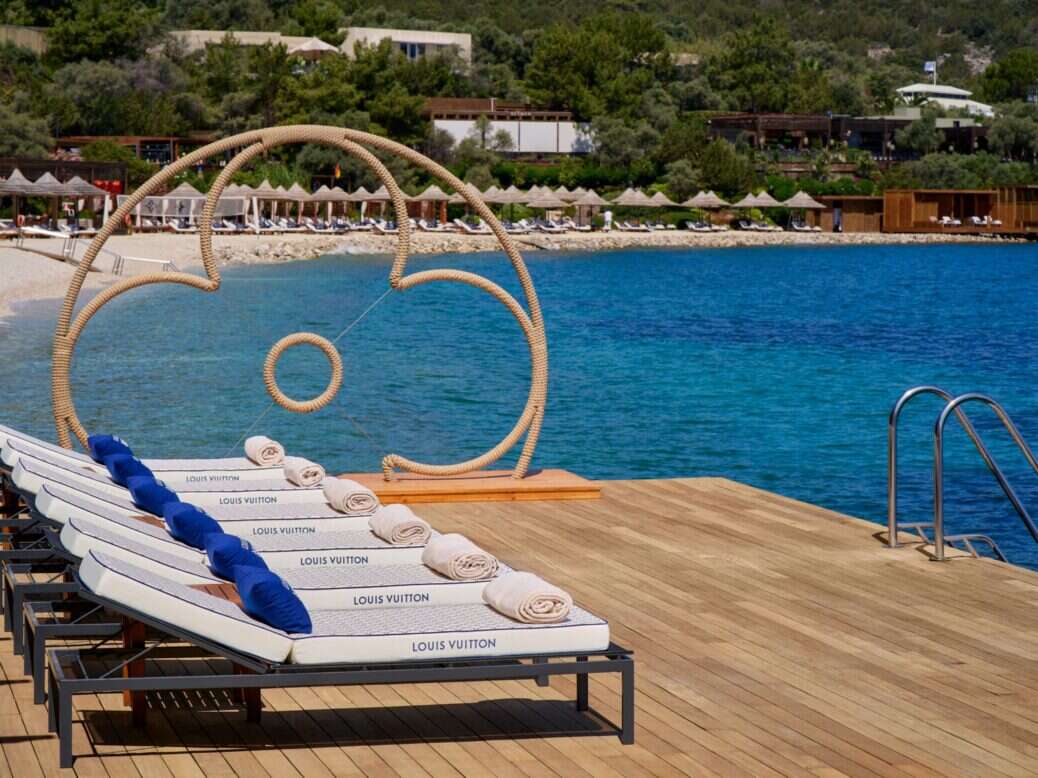 The Mandarin Oriental Bodrum is already an exceptional exercise in all things luxury. But coming in hot for this summer – and elevating the hotel to another tier of opulence – is the launch of Louis Vuitton's redesign of the beloved Blue Beach Club & Bar, alongside the opening of a pop-up store which is the brand's second in Bodrum.
And the hotel, located in the Turkish Riviera and right upon the Mediterranean Sea, has welcomed the luxury fashion brand to not only the Mandarin Oriental, but to wider Bodrum too.
The gorgeous port city, which is renowned for its luxury offerings, from five-star hotels to high fashion Maisons, will be the spotlighted in Louis Vuitton's latest guide of its Summer Resorts Louis Vuitton City Guide series.
[See also: Louis Vuitton Unveils First Airport Lounge in Doha]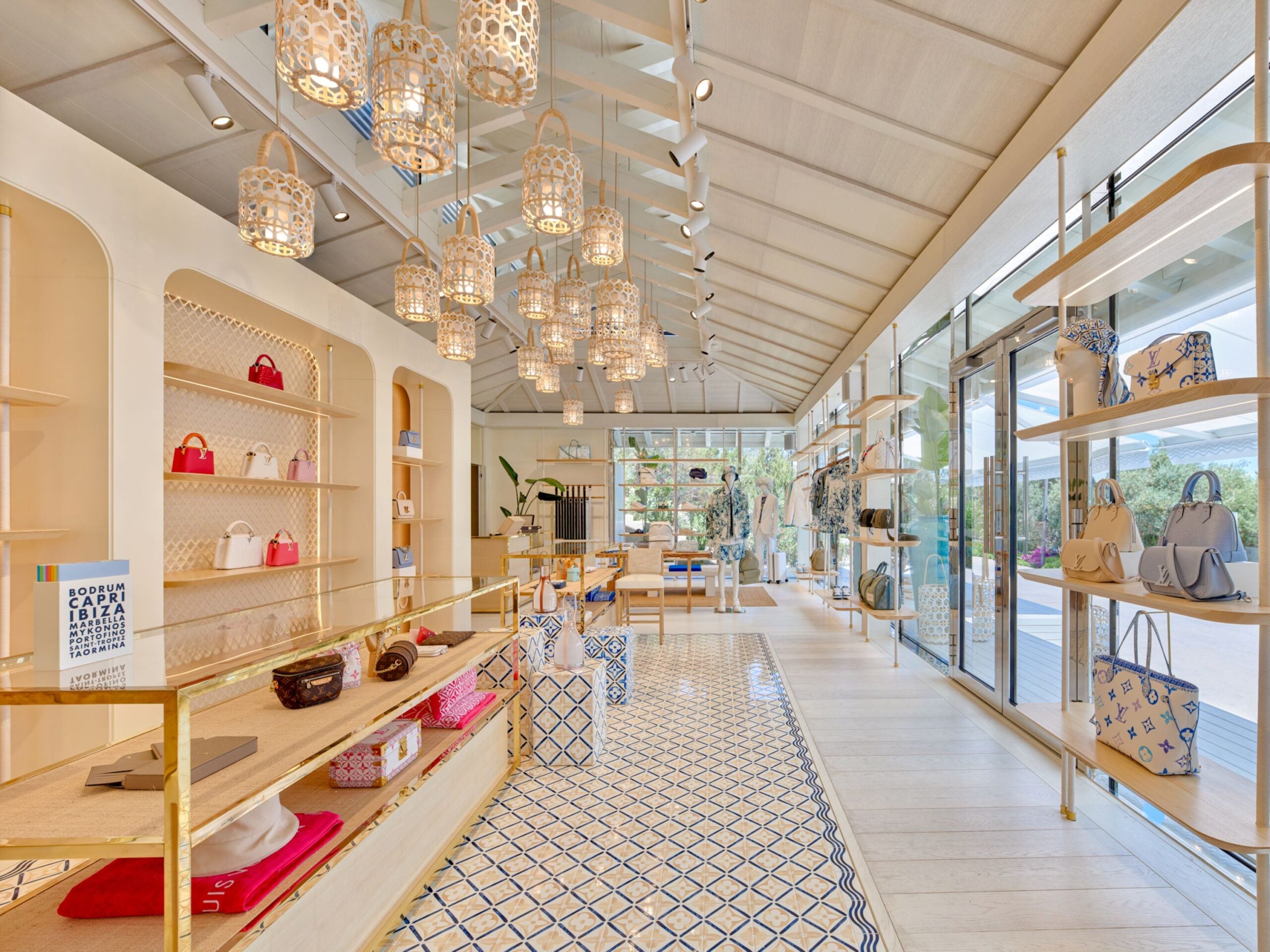 And that guide that will inevitably include the Mandarin Oriental Bodrum. The hotel, which features 132 rooms and suites – some of which include spaces for maids – has long been celebrated for its glamour and gild.
From July 4 through the end of the summer, the Louis Vuitton takeover will include a pop-up store, which was created with direct inspiration from the brand's new By The Pool collection.
Guests and luxury fashion lovers alike can look forward to women's and men's ready-to-wear clothing collections, alongside a wealth of accessories, including footwear, bags, sunglasses, and even perfumes.
[See also: Louis Vuitton St Tropez Restaurant Gets Michelin Treatment]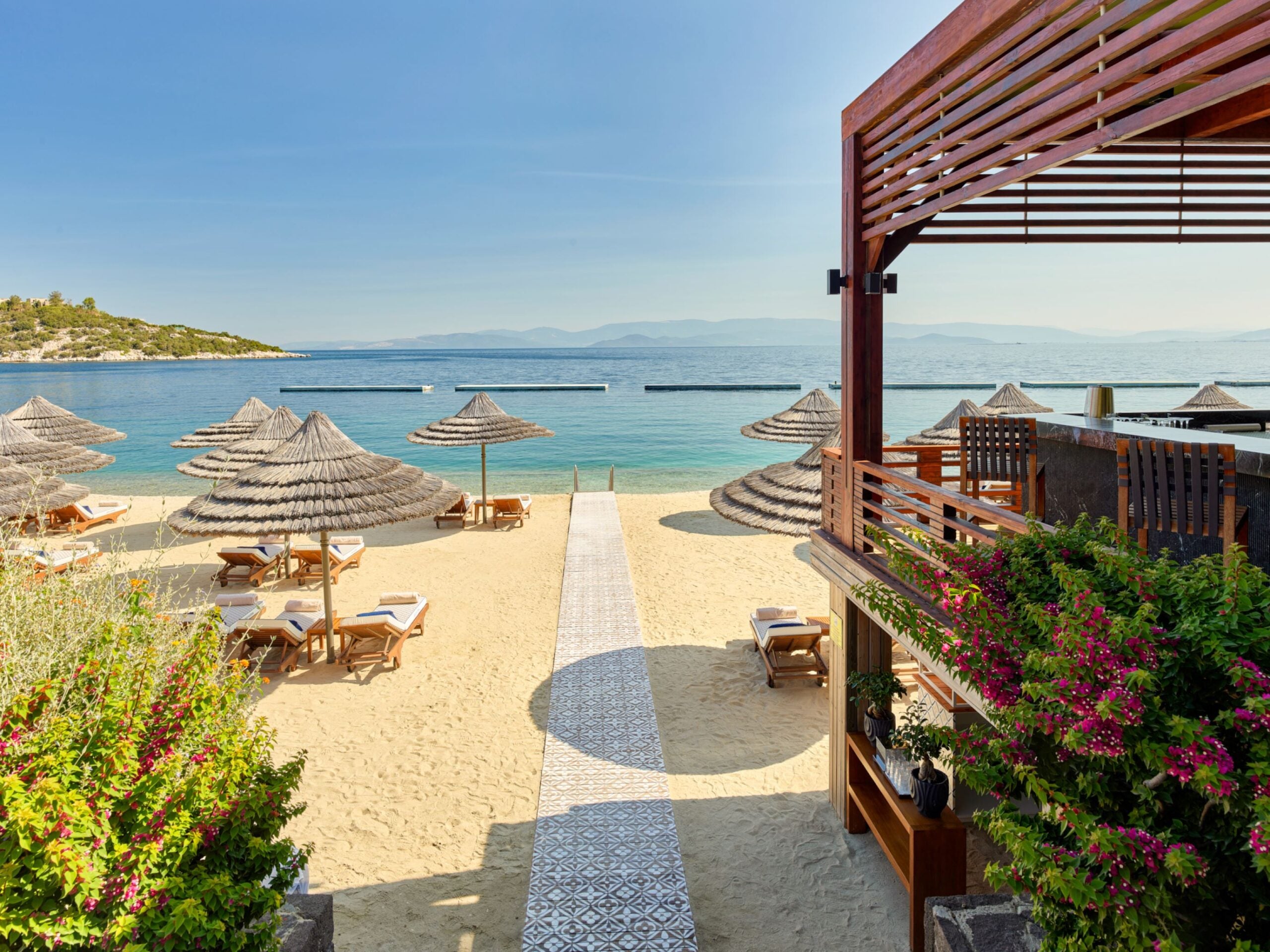 The clothes and accessories will, of course, feature the iconic brand logo and the stylish By The Pool designs. The interior of the pop-up store has been carefully curated to reflect the By The Pool palette, which in turn, draws inspiration from the local traditional architecture of Bodrum and the sophisticated elegance of the wider Mediterranean experience.
The takeover of the Blue Beach Club & Bar continues the party. Guests are welcome to enjoy the sizzling beach heat and beautiful Turkish Riviera vistas on branded sun loungers in brilliantly designed spaces.
The City Guide Bodrum of the Summer Resorts Louis Vuitton City Guide will be launched at the Louis Vuitton pop-up store at the Mandarin Oriental Bodrum, including passages from freelance writers and local experts.
[See also: A Luxury Guide to a Long Weekend in Istanbul]