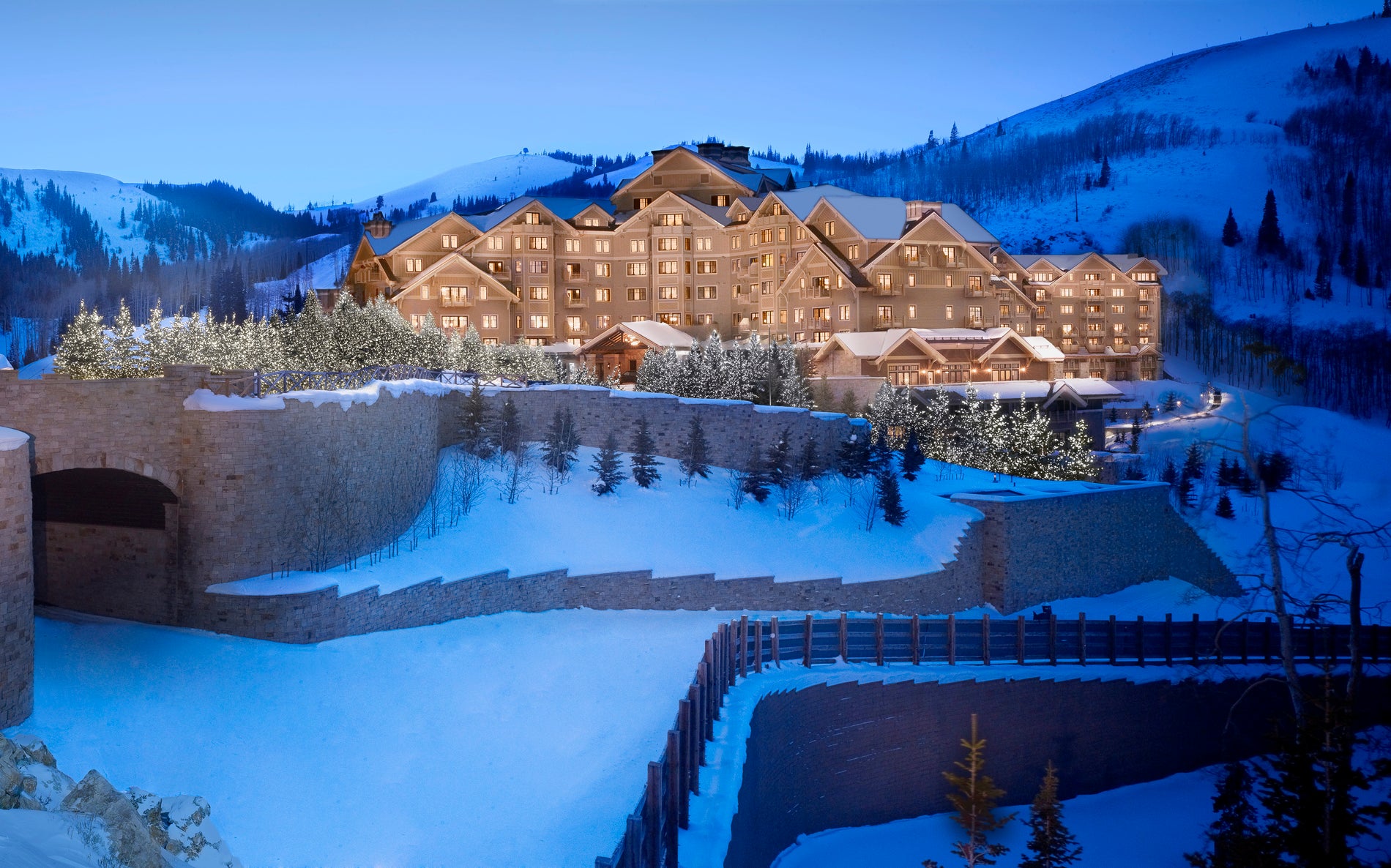 Montage Deer Valley has launched an incredible over-the-top experience to celebrate 10 years since its opening in Park City, Utah. Costing a cool $100,000, the experience takes 10 guests on a journey through the mountain resort's short but illustrious history.
The anniversary offers three nights of luxurious accommodation for all 10 guests. Over those three nights, you and your group will experience the very best of what Montage Deer Valley has to offer, including a night in The Après Lounge with unlimited Veuve Clicquot, a 10-course culinary experience at Apex, a custom ski and boot fitting, and a signature treatment at Spa Montage Deer Valley.
But that is just the Aprés, so what about shredding the slopes? Montage Deer Valley have pulled out all the stops there, securing the services of an Olympic champion to take you and your friends on a whirlwind tour of the local pistes. The champion will show you the best ski runs and offer a few pointers on your technique, making sure you end the week a little bit closer to your own gold medal.
To top off what is sure to be an unforgettable stay, Montage Deer Valley is also releasing a limited-edition collection of Bon Bons made by executive pastry chef Stephen Jones. Each of the 10 different flavors has been inspired by stories from a year in the resort's history.
Look out for the Park City Whiskey flavor, which is made with High West Whiskey as an ode to the resort's Burgers & Bourbon restaurant. The bar, which opened in 2013, features over 200 bourbons and whiskeys – the largest selection in Park City – in tribute to the true American spirit of distillers across the country.
"This anniversary is special to the entire team at Montage Deer Valley and to our community. It's been an absolute privilege to welcome so many guests and locals over the last 10 years. We've been honored to help them celebrate their personal milestones and create life-long memories," said Montage Deer Valley's general manager, Joseph Mattioli.