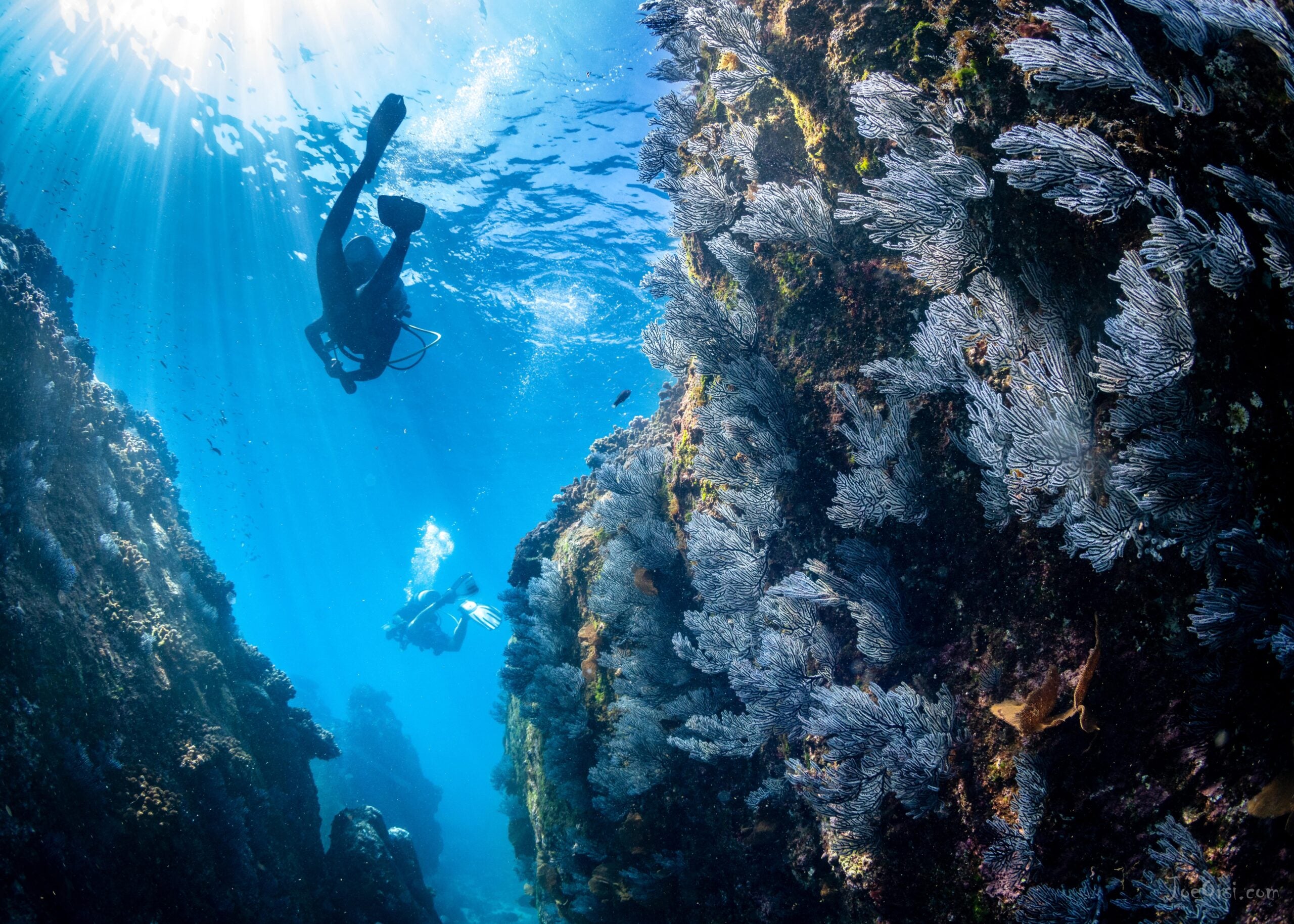 Montage Los Cabos has recently announced the launch of its all-new PADI-certified scuba diving program, making it the first resort in the region to offer the course.
[See also: Top Suites in the World – Presidential Suite, Montage Deer Valley] 
PADI, or the Professional Association of Diving Instructors, is a worldwide body proving comprehensive dive training. Each course provides education in both diving skills and underwater safety, as well as sharing local environmental knowledge to ensure the oceans — and the ecosystems within — are protected for years to come.
Held at the resort's newly launched Montage Dive Center, the programming will cater to all levels of diving expertise. For the novice, there is the 'Open Water Explorer' certification which involves two entry-level shore dives in the protection of the Santa Maria Bay, as well as two boat dives in the Los Cabos corridor.
[See also: Top Suites in the World – Four Bedroom Villa & Nanny Bedroom, Viceroy Los Cabos] 
Once they've gripped the basics, divers can move on to more advanced PADI scuba diving certificates such as the 'Montage Advanced Adventurer Premium,' during which guests will learn how to dive down as far as 98 ft as well as partake in night dives.
Montage Los Cabos' new PADI scuba diving program also provides for the more experienced diver with a series of specialty courses, including a Nitrox certification which will teach guests how to safely use enriched air for longer dives. Certified divers can also take part in a PADI underwater photography class or a deep diver course, where they will learn how to reach underwater depths of up to 131 ft.
Whether new or experienced, the Sea of Cortez is one of the most rewarding spots in the world to scuba dive. The wildlife-rich body of water is home to an enormous number of species, including sea lions, seahorses, turtles, whales, dolphins and sharks. The waters are so mesmerizing in fact that renowned explorer Jacques Cousteau dubbed them "the world's aquarium."
[See also: The Best Luxury Hotels in Los Cabos]
A particular highlight of Montage Los Cabos' many diving expeditions is a visit to UNESCO world heritage site, Cabo Pulmo. The 20,000-year-old reef is one of only three remaining coral reefs in North America, however, despite its rarity, the future is looking bright for this underwater marvel, with the reef being nominated as the most successful marine protected area in Mexico.
This experience joins Montage Los Cabos' plethora of other water-based activities, including whale watching tours, private sailing expeditions and snorkeling, as well as a host of on-shore adventures such as UTV driving, canyon hikes and golfing.
Montage Dive Center Introductory PADI courses from $1,190 per person, including private instructor and equipment.