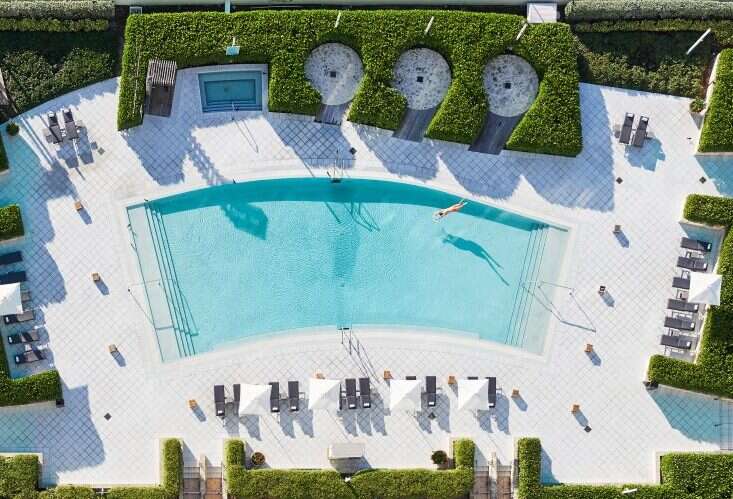 Fancy taking a rejuvenating wellness break on the sun-kissed Florida coast that also gives back to a truly worthwhile cause? That's exactly what Carillon Miami Wellness Resort is offering. The Miami Beach hotel and spa has teamed up with First Responders Children's Foundation, a nonprofit providing financial support to the families of first responders, to launch the Carillon Cares: Summer of Heroes package. 
The package, which is part of the resort's wider Carillon Cares program, is intended to show appreciation of the selfless dedication of emergency service professionals across the US in the wake of the Covid-19 pandemic. 
[See also: The Best Hotels and Suites in Miami]
Each booking will see a 10% donation to First Responders Children's Foundation in recognition of the sacrifice of those working on the frontline over the past 16 months. The charity has provided support to more than 1.3 million first responder families across America during the pandemic including families of paramedics, emergency medical technicians, nurses, police officers and firefighters.
"We are honored to partner with First Responders Children's Foundation through our Carillon Cares program and proud to give back to the families of frontline heroes. Gratitude is at the heart of the Carillon Miami experience which is what led to the launch of our Carillon Cares program. With travel resuming, we are proud to introduce a package, that gives back to our frontline workers for each stay booked," said Patrick Fernandes, executive managing director of Carillon Miami Wellness Resort.
The Summer of Heroes package runs until August 31 and includes 10% off one of the resort's chic oceanview and oceanfront one- and two-bedroomed luxury apartments. A sanctuary in the sky, each apartment features panoramic Atlantic vistas from a private terrace.
Guests will also receive two touchless wellness treatments in Carillon Miami's renowned spa. The jewel in the resort's crown, its spa and wellness center is the largest on the country's eastern seaboard. Focusing on aligning physical, mental, and spiritual health, it offers up a comprehensive list of treatments with everything from restorative massages and thermal experiences to nutrition and medical wellness on the menu.
Carillon Cares: Summer of Heroes package rates start at $399, carillonhotel.com
[See also: The Best Memorial Day Weekend Getaways 2021]