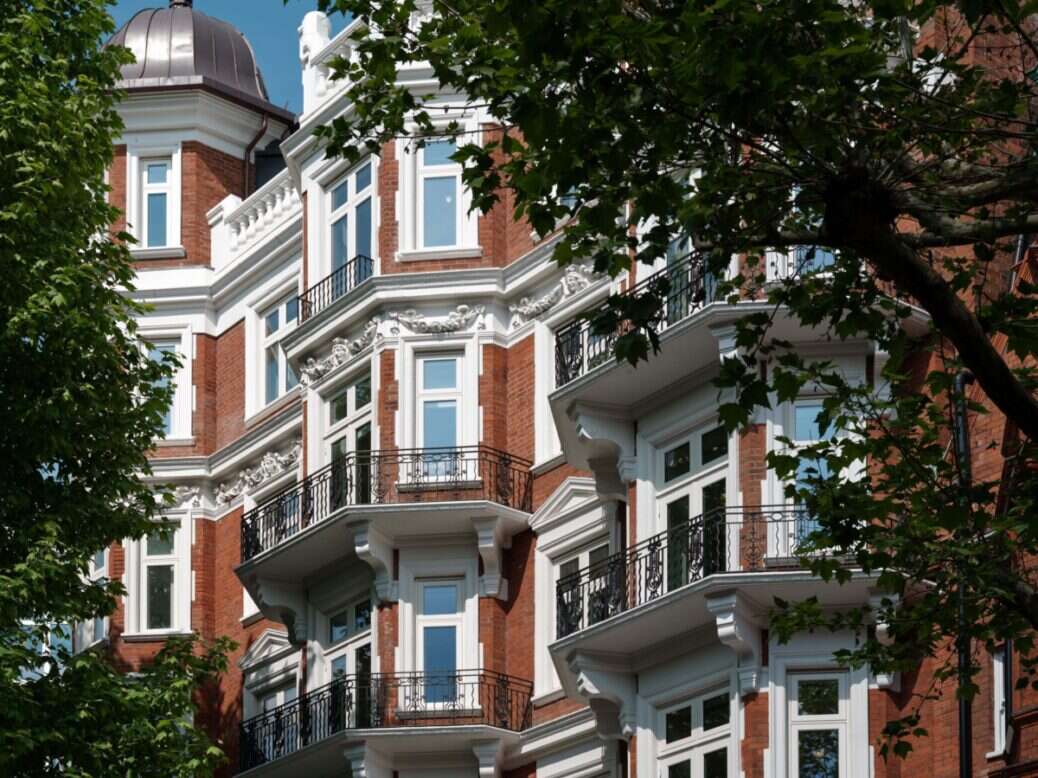 Tucked away on a leafy residential street in Chelsea, you could be forgiven for mistaking One Sloane for a family home. But the elegant Victorian mansion is, in fact, London's newest boutique hotel.
Five-star Parisian hotelier Costes teamed up with the Cadogan Estate and revered designer Francois-Joseph Graf for the project. And, if the pictures are anything to go by, One Sloane looks set to become one of Chelsea's hottest new addresses.
Slated to welcome its first guests in September 2023, the hotel is set within a beautiful 19th-century brick townhouse built by Edwin Thomas Hall. While the historic façade has been meticulously preserved, Graf and his team have entirely revamped the interiors and added a sixth floor.
[See also: The 15 Best Luxury Hotels in London]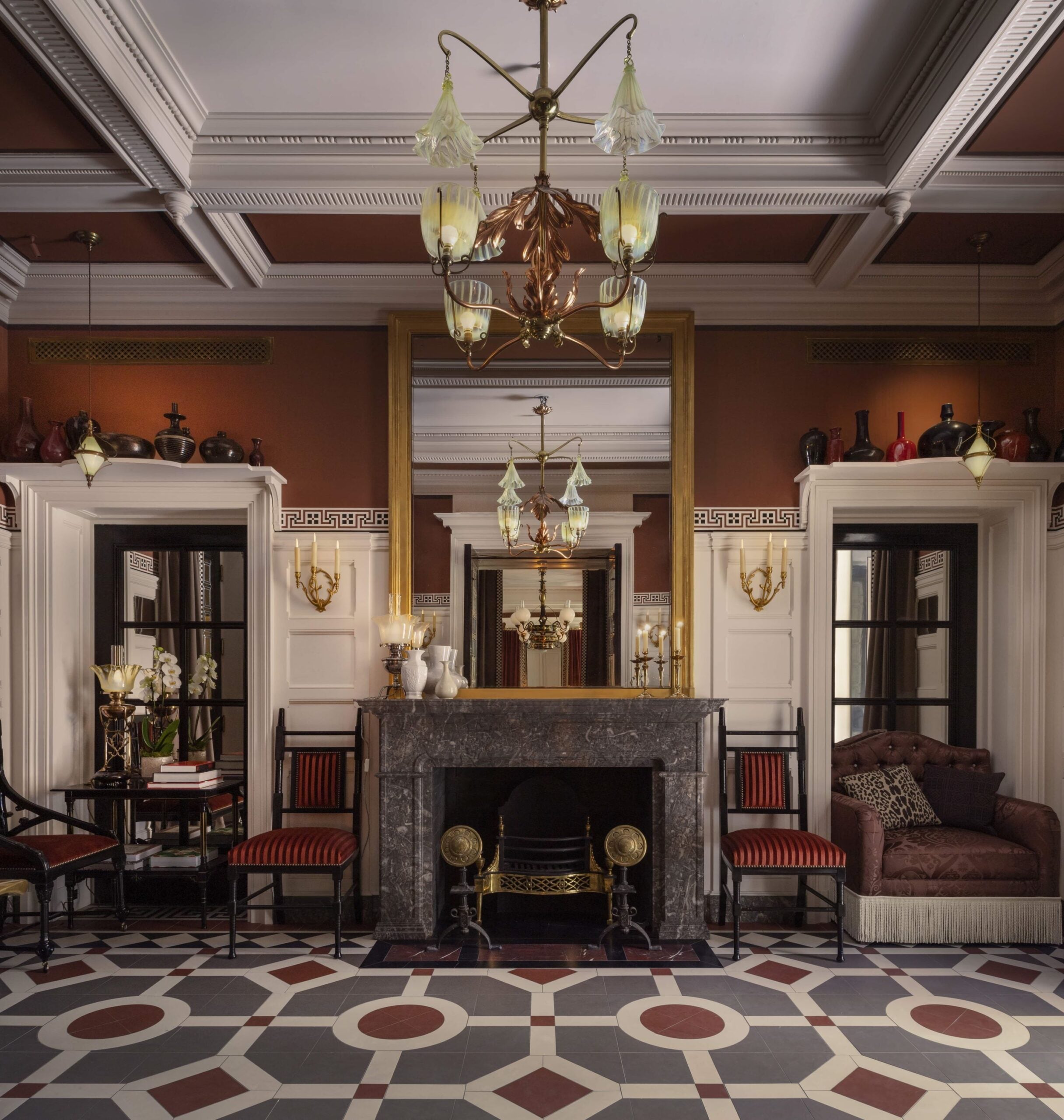 The result is an effortless blend of English charm and Parisian flair. From the moment you step foot inside the Neo-Greek lobby, it's clear no expense has been spared; every item has been thoughtfully chosen from the antique furnishings to the mosaic tiles and chandeliers.
William Morris wallpaper adorns the walls by the staircase which leads through to the corridors decorated with intricate hand-painted calligraphy. With just 30 rooms and suites, this really is a boutique hotel with a home away from home feel.
Rooms range from the 194-sq-ft Essentielle right up to the two-bedroom Apartment Sloane which boasts an expansive living area. Each room is entirely bespoke; Graf brought in dozens of artisans to create 21 carpet designs, 19 curtain designs and 50 custom-made fabrics.
Expect cream English paneling on the walls and ceilings, stained-glass windows, and painstakingly restored antique furnishings throughout. "The guiding principle is always the same: to respect the original features and enhance them so they can be brought into the 21st century," Graf reveals.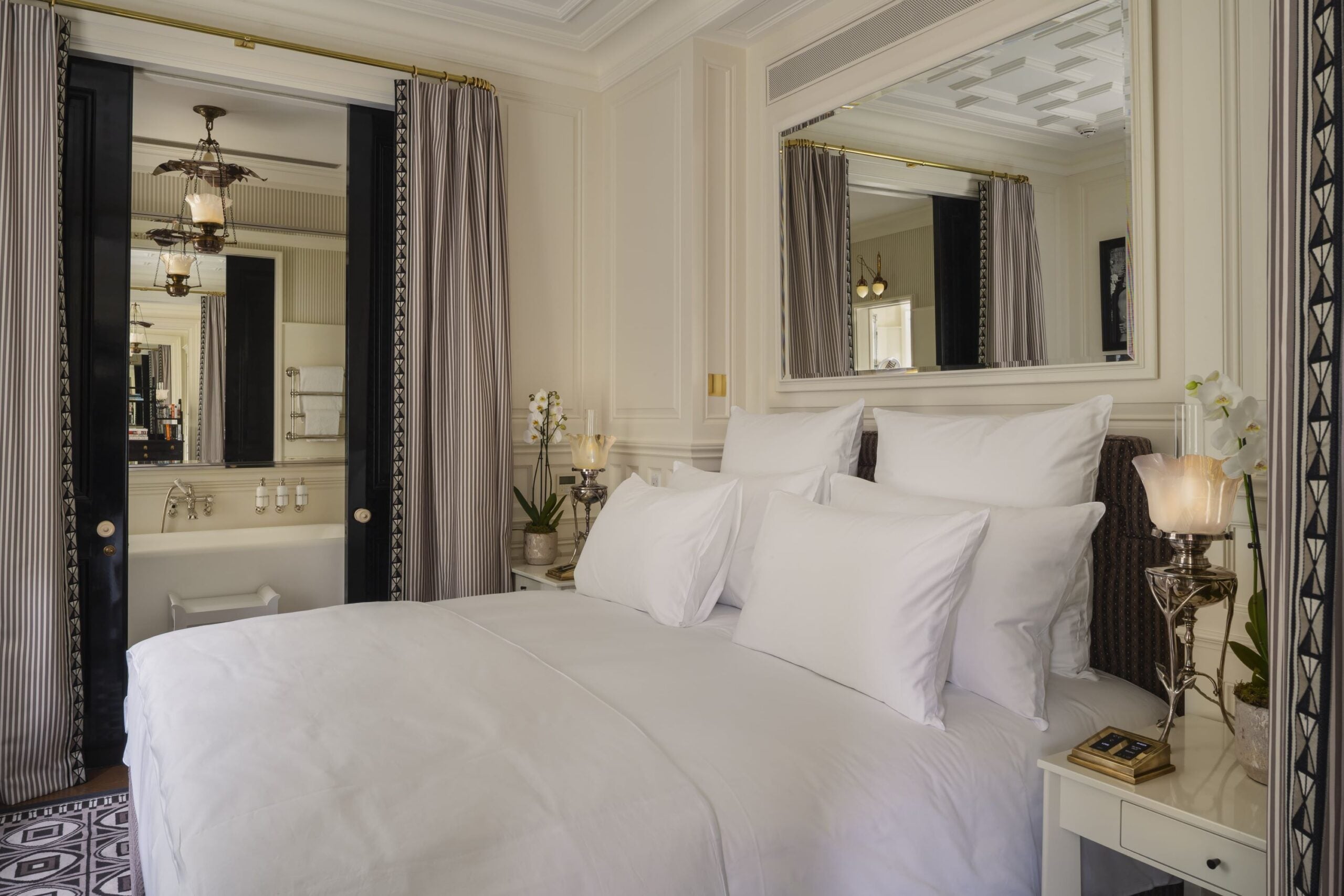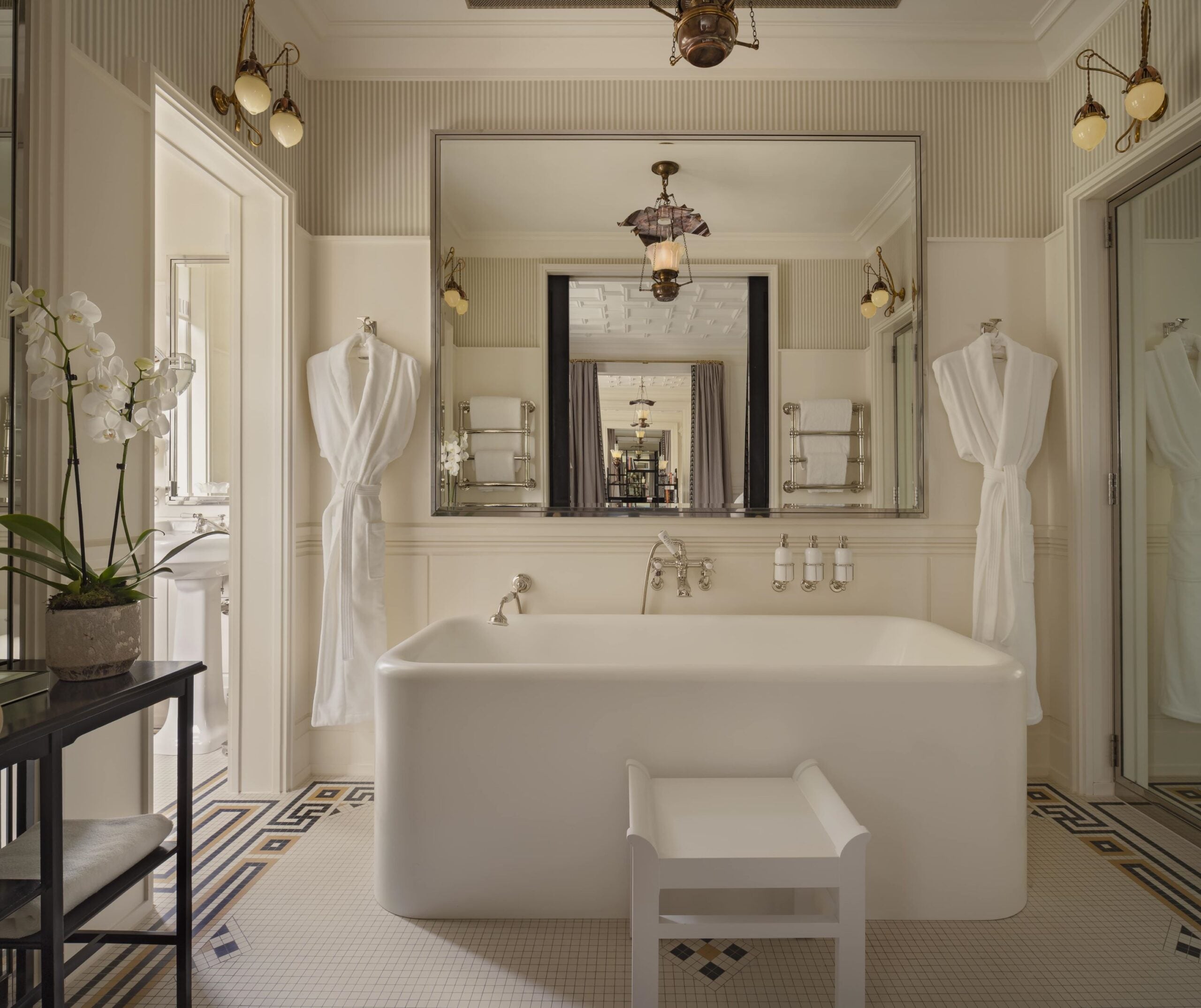 Up on the top floor lies One Sloane's graceful restaurant. Inspired by James McNeill Whistler's Peacock Room (a breathtaking interior created for a wealthy patron in Kensington), the opulent dining room is adorned with wooden shelves displaying Chinese vases and antique mirrors.
With sweeping views across the London skyline and a menu rooted in traditional Parisian dishes, it looks set to become one of the most exclusive dining spots in the city. After dinner, guests can head downstairs to the speakeasy-style lounge for cocktails and fine wine late into the night.
"It is a joy to see so much of Chelsea's exquisite architecture and rich artistic heritage reflected and celebrated throughout One Sloane – creating a truly beautiful and unique hotel that will appeal to both discerning visitors and locals alike," said Hugh Seaborn, chief executive at Cadogan, ahead of the opening.
"We have been working closely as a team for six years to realize M. Costes and Graf's exquisite vision for their first London property and it is inspiring to see the artisanship involved at every stage. We believe One Sloane will effortlessly and immediately feel part of the neighborhood while bringing a fresh new energy to Chelsea."
[See also: St Regis to Open First UK Hotel in London's Mayfair]