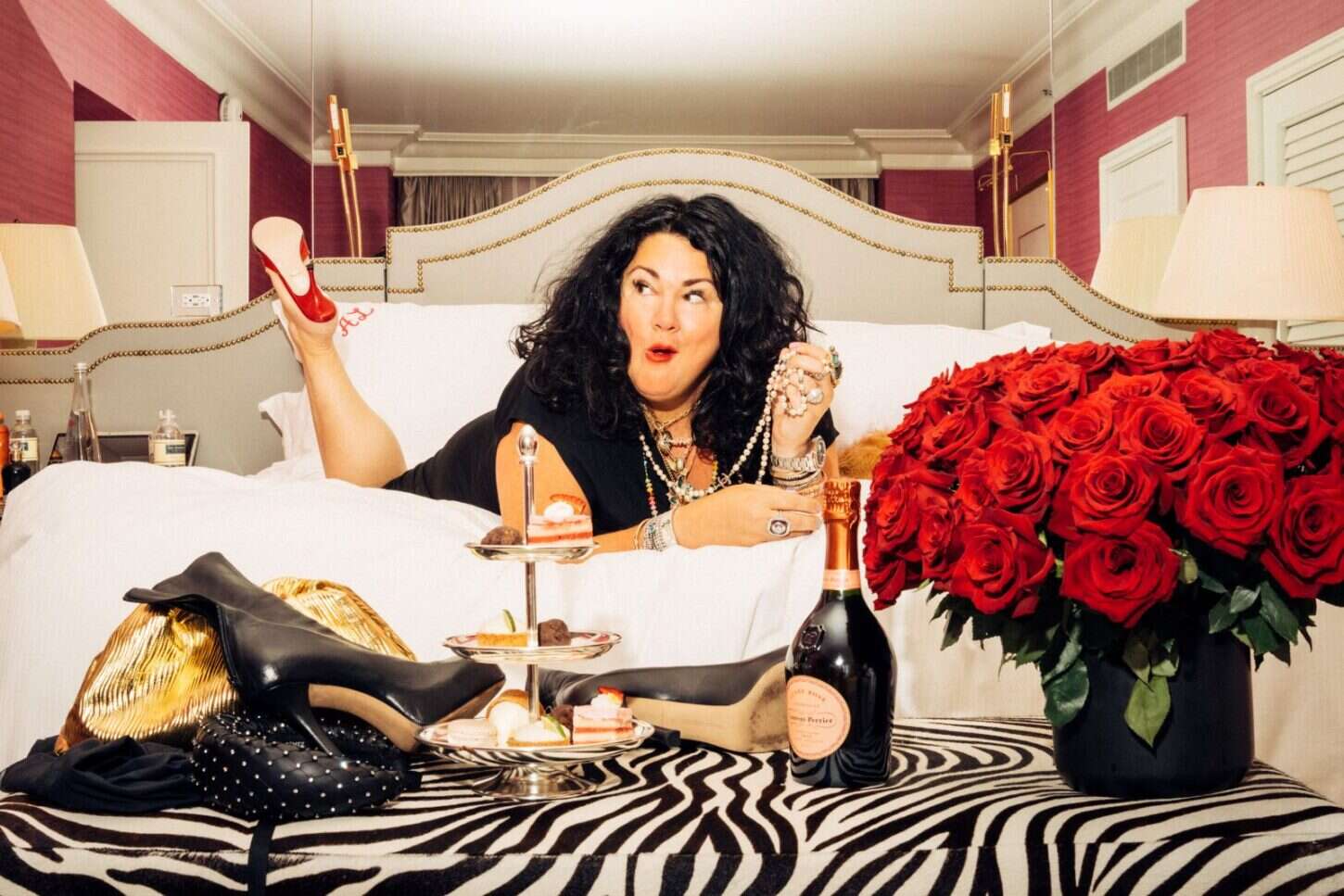 California's iconic Peninsula Beverly Hills has announced Ashley Longshore as its artist in residence, marking a first-of-its-kind collaboration for the five-star hotel. 
Drawing inspiration from the history, allure and glamour that is synonymous with Beverly Hills — and in celebration of The Peninsula hotel's upcoming 30th anniversary — the collaboration will see Longshore create a series of over 20 works, as well as some quirky curated experiences during her tenure. 
The mixed-media artist is known for her lively, bold and colorful style. She will serve her residency throughout the summer months and will introduce her playful, Warhol-esque style to guests and locals alike, some of whom may even be captured in her still life portraits if they're lucky.
For Longshore, whose work takes influence from pop culture, feminism and Hollywood glamour, the Peninsula Beverly Hills is the ultimate location: "[I plan to] use every inch of the property to tell a story of joy, the love of travel, fashion, and Beverly Hills glamor, " says the artist. "I want to meet the hotel guests during tea time and [bring] these inspirational elements to the artwork, capturing the most precious commodity, time, and our newfound freedom to celebrate and make memories with people we love, all while integrating the iconic Peninsula Beverly Hills.
"I love Beverly Hills for the primary reason that it's all about a dream. A big, HUGE, dream… anything can happen in Los Angeles and I want to capture that magic," adds Longshore
The successful artist plans to move between the suites and grounds of The Peninsula Beverly Hills during her residency in order to inject her works with the essence of the famed hotel. 
[See also: The 7 Best Restaurants in California]
Guests will also have the chance to enjoy an "over-the-top tea service" (inspired by the hotel's lauded afternoon tea experience but re-imagined with a pinch of Longshore's signature pop-culture-style). Guests can expect hand-painted champagne bottles and petit fours featuring her artwork. The hotel's other artist-inspired offering — the "In Bed with Ashley Longshore" package — will include limited edition gifts and a welcome letter from the artist. 
"Ashley is a visionary and entrepreneur with unmatched charisma and embodies an essence that resonates deeply with the spirit of our legendary hotel," says Offer Nissenbaum, managing director of The Peninsula Beverly Hills. "We are thrilled to have her with us this summer and look forward to her capturing the magic that is uniquely Peninsula."
The collaboration will conclude with an exhibition held in the hotel; it will feature the original pieces that Longshore will create during her residency at The Peninsula Beverly Hills. Anticipate vivid and joyous illustrations of opulence that encapsulate the spirit of Beverly Hills luxury in 2021. 
[See also: Belvedere Vodka Brings Nature to NYC]