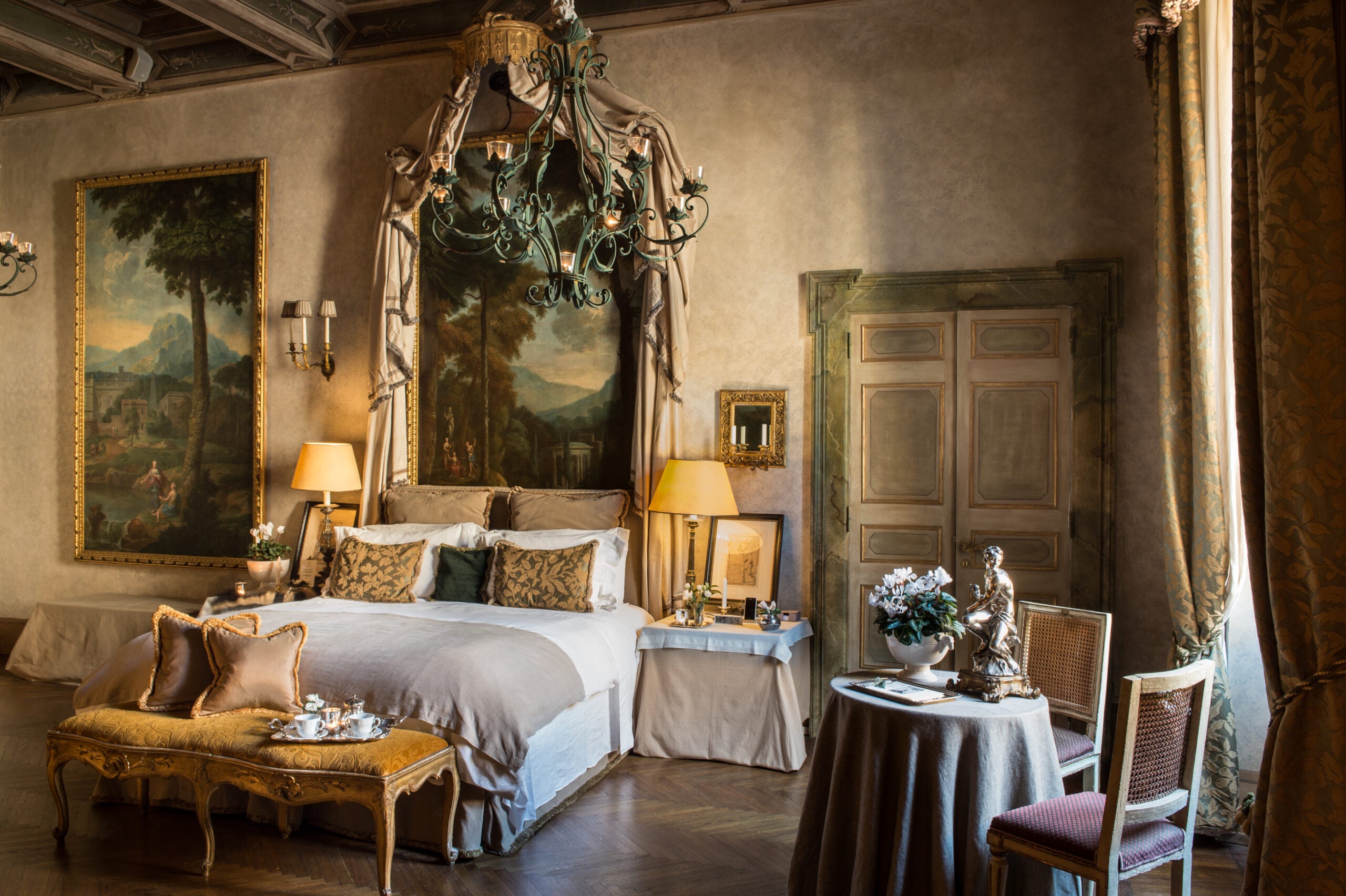 Undoubtedly one of Rome's most unique places to stay, Residenza Napoleone III retains all the splendor of the 1800s, when it was home to Emperor Napoleon III. The history of the property is reflected in the décor, with the opulent furnishings including genuine heirlooms. Currently owned by Prince Pietro and Letizia Ruspoli, Residenza Napoleone III is situated within the 16th century Palazzo Ruspoli – which is every bit as royal as it sounds.
Comprised of just two exclusive suites, guests can enjoy complete privacy and seclusion in the heart of Rome. However, if you do find yourself in need, a concierge is on-hand to assist with restaurant bookings, museum tickets and chauffeured travel.
Top suite: Napoleone Suite
Whilst the boutique residence only offers two suites, it is the Napoleone Suite that is without a doubt the crowning jewel. Comprised of two reception rooms, one bedroom, a kitchen, bathroom and powder room, the suite provides a level of opulent luxury that you would be hard-pressed to find anywhere else in Rome.
Featuring authentic 16th century tapestries, striking oil paintings and hand-stenciled walls, the Napoleone Suite encapsulates the illustrious history that Rome is famed for. Guests can enjoy a grand king-size bed, as well as delight in a marble bathroom, hidden behind one of the suite's many oil paintings.