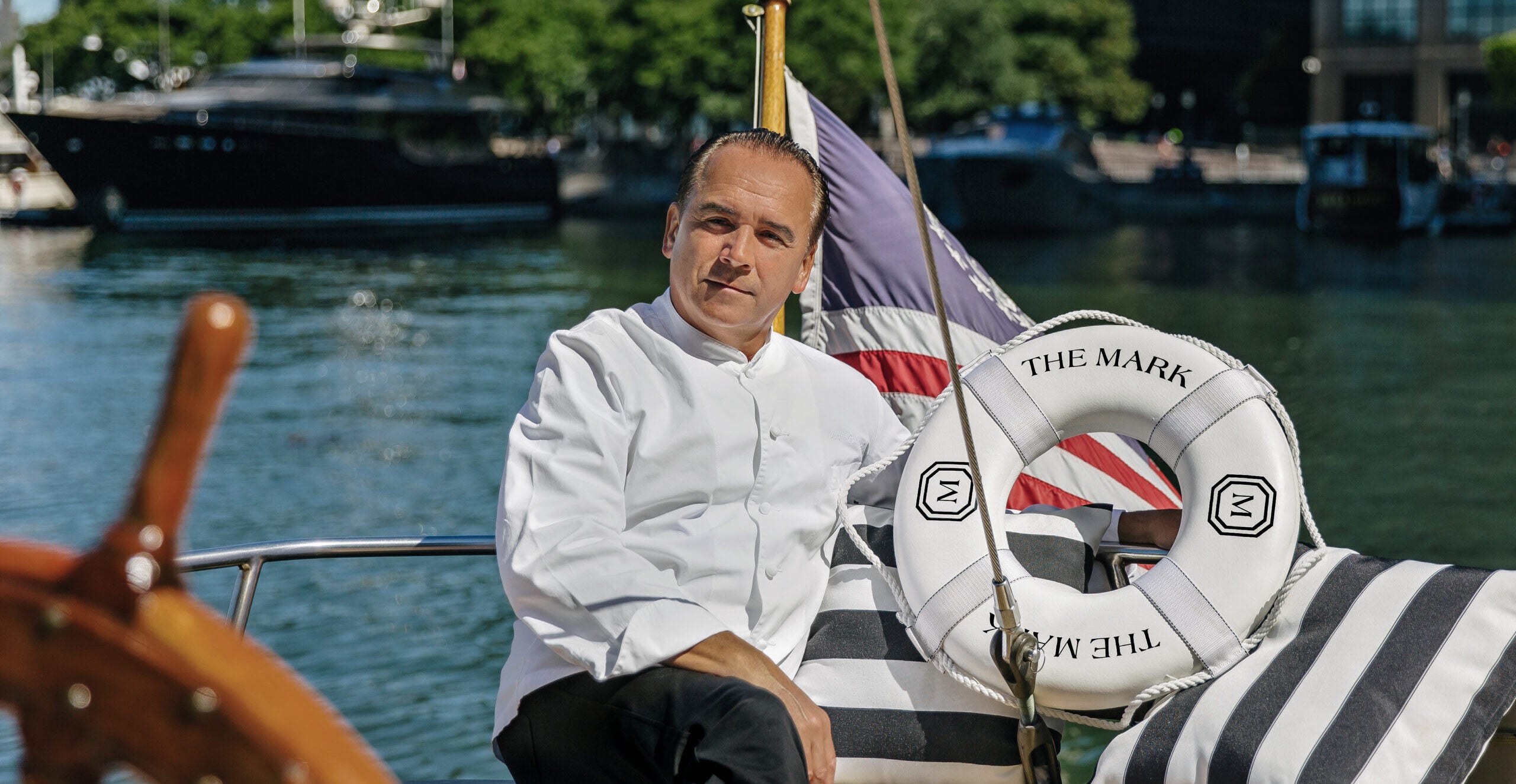 The Mark Hotel in New York is celebrating its return to luxury service with the launch of a new culinary adventure with Michelin star chef Jean-Georges Vongerichten.
Available now through October, the one-of-a-kind experience takes place aboard The Mark Sailboat, an impressive 70-foot Herreshoff vessel, and includes a bespoke menu created by one of the world's most successful chefs.
The Mark Sailboat will whisk guests into New York Harbor where they will enjoy iconic views of the city skyline and the Statue of Liberty before sitting down with Vongerichten for a rundown of his one-off menu. The world-famous chef will walk through the preparations of each dish, which will be a mix of his own signatures as well as bespoke recipes.
Vongerichten will be joined on board by The Mark Hotel sommelier, who will come prepared with a selection of fine wines paired to the menu. Alternatively, guests can contact the hotel beforehand to ensure their favorite bottle joins them on board.
The two-hour excursion is available for up to 10 guests and takes approximately two hours. Guests will be transported from The Mark Hotel to the starting point at the North Cove Marina in Tribeca.
With over a dozen restaurants in New York alone, Vongerichten is arguably the most successful and influential chef the city has ever seen. His contemporary take on French cuisine helped to reinstate it as the pinnacle of fine dining, and his restaurant at The Mark is an indication of his continued success.
This excursion is not only a chance to learn from a master of the art, but also to experience a truly beautiful and historic yacht. The Mark Sailboat was originally built in 1921 by Nathanael Greene Herreshoff, a naval architect who revolutionized yacht design and produced a succession of undefeated America's Cup yachts between 1893-1920. His designs were particularly impressive for balancing style with scientific engineering. Today, his yachts are highly sought after and prized by connoisseurs worldwide.
To reserve, contact The Mark's Concierge: Concierge@themarkhotel.com, + 1 212 606 3120, themarkhotel.com