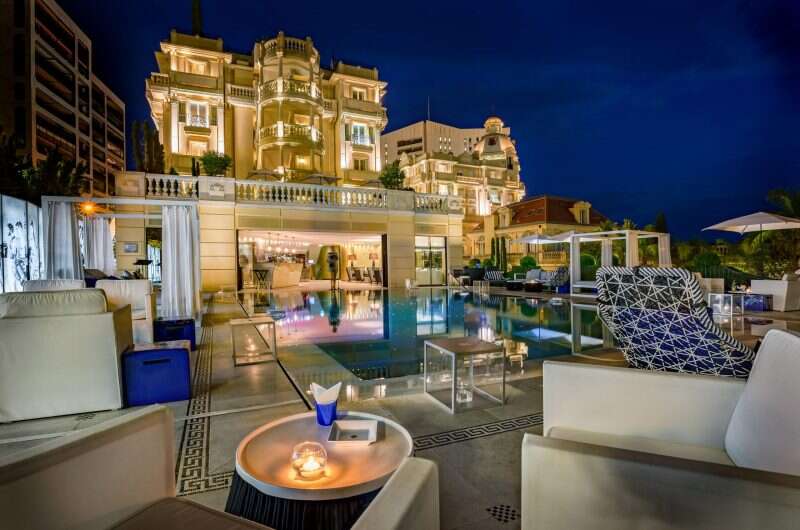 With summer approaching and travel restrictions easing, now is the perfect time for hotels to be sharing their news and refreshing their offerings. One such property is the beautiful Hotel Metropole Monte-Carlo in Monaco, which has recently announced a new accommodation option specifically designed to welcome families traveling together.
Hoping to appeal to the rising number of family groups that are traveling abroad, Hotel Metropole is debuting an ultra-luxe family suite that includes an imaginative space for kids to enjoy. To bring the new "Suite for Kids" to life, the hotel worked with luxury interior design studio Sabrina Monte-Carlo Kids, which specializes in children's room design.
The new family suite has been created by connecting an adult suite to a second suite that features amenities, décor and furniture designed specifically for children. For example, the sign on the suite door is at children's eye level rather than an adult's, there is child-sized furniture in the room and a small boudoir has been created with an entrance for the children to use. On arrival, children will also receive a personalized surprise welcome.
[See also: Spa of the Week: Spa Metropole by Givenchy]
As well as the tailor-made suite, guests who book the family accommodation can also enjoy exclusive experiences perfect for the whole family, such as a Petit Train Tour of Monaco and tickets to the Oceanographic Museum. As well as these experiences, guests can enjoy the hotel's buffet breakfast and will be given access to the Odyssey pool area, which was created by the iconic late designer, Karl Lagerfeld.
Hotel Metropole has been committed to preserving biodiversity and reducing its environmental impact since 2007, with an environmental policy called "Green Attitude" that covers a range of schemes. For example, the hotel has created a "Green Committee" within its staff and gives priority to suppliers that share its eco-conscious values, implementing a sustainable purchasing policy. It also recycles water and energy and became the first hotel in Monaco to ban plastic straws in June 2018.
[See also: Top suites in the world – Azur Suite, Hotel Metropole]