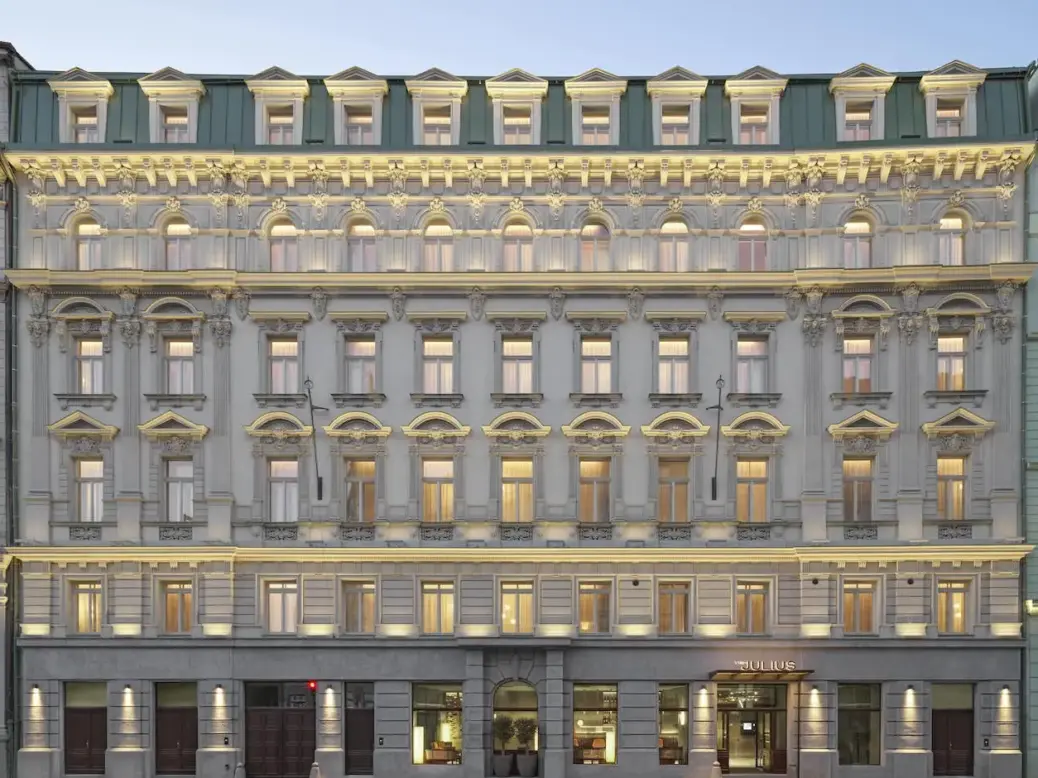 When you embark on a journey to Prague, a city that effortlessly marries history with modern charm, your choice of accommodation plays a pivotal role in shaping your experience.
In this magical city of spires, where each cobblestone holds the secrets of centuries past, The Julius Prague stands as an unrivaled symbol of opulence and refinement.
Nestled in the heart of Prague's Old Town, The Julius Prague has ascended to become the very epitome of luxury within the Czech Republic's capital city.
A rich legacy
The Julius Prague's journey into excellence is deeply rooted in history. The residence is a part of the House of Julius Meinl, a multifaceted family-run company with a legacy dating back to 1862. It all began when Julius Meinl I opened his first grocery store in Vienna. Today, this rich legacy combines with a spirit of innovation to create dynamic, authentic, and intimate spaces in vibrant neighborhoods.
Unmatched location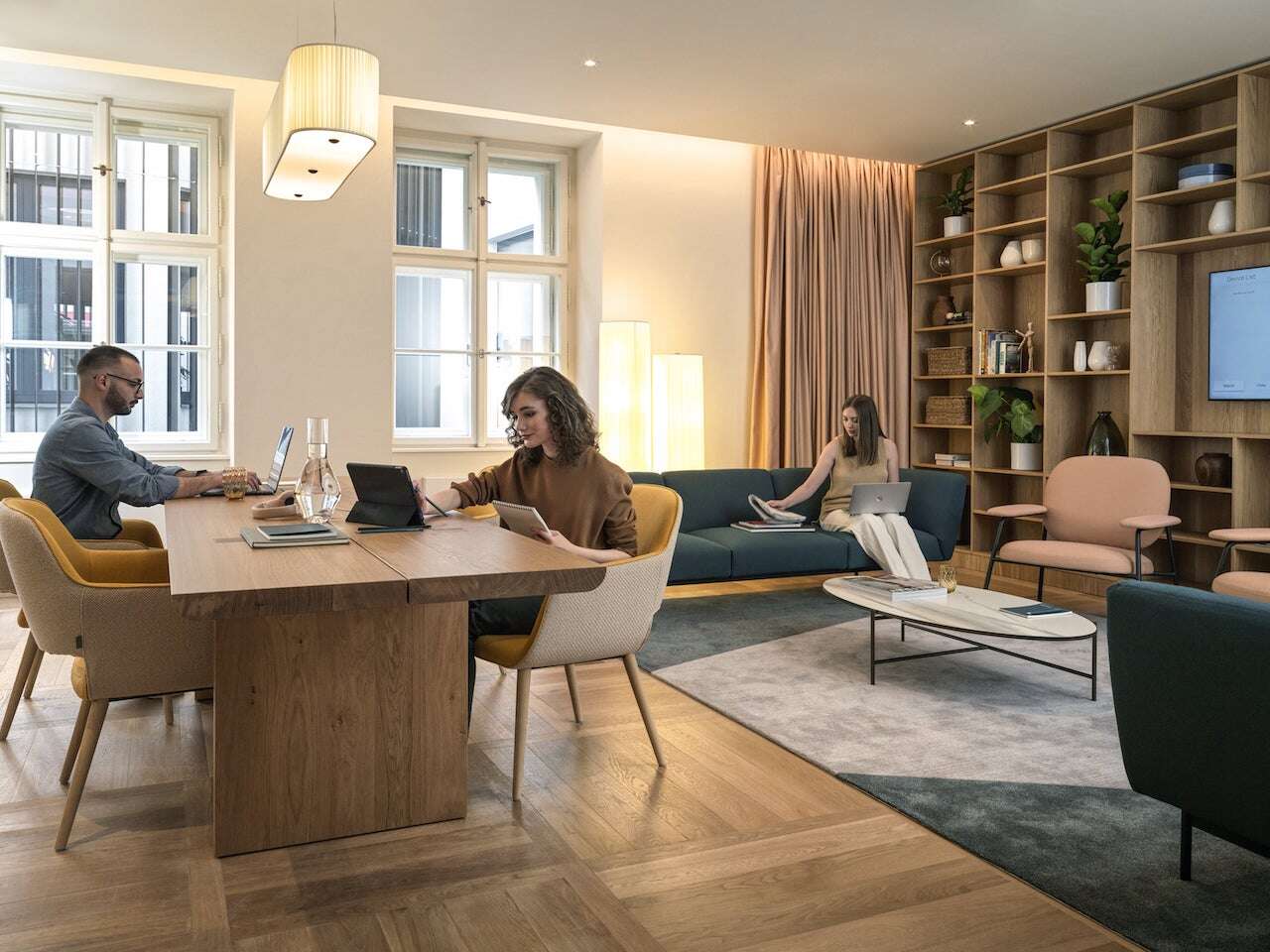 One of The Julius Prague's standout features is its strategic location. Situated on Senovážné náměstí 3, in the heart of Prague's Old Town, the residence is surrounded by some of the city's most historic landmarks.
The Julius Prague offers an enviable location, with a myriad of iconic landmarks within a leisurely 10-minute stroll. Guests can immerse themselves in the rich tapestry of Prague's history by visiting Wenceslas Square, the Prague National Museum, Old Town Square, the mesmerizing Astronomical Clock, and the venerable Charles Bridge, adorned with statues of Catholic saints, each holding stories from centuries past.
For business travelers, the bustling districts of Karlín, Florenc, and New Town Prague are all within convenient walking distance. Alternatively, access to these business hubs is seamless, with various metro stations and tram lines nearby, including Můstek and Masarykovo nádraží metro stations, as well as the Jindřišská tram stop, each a mere stone's throw from the hotel's doorstep.
At The Julius Prague, the strategic location caters to the needs of business travelers, ensuring maximum productivity during their stay.
Beyond business, The Julius Prague's central position presents a playground for entertainment and sports enthusiasts. Accessible attractions such as the electrifying O2 Arena, the culturally rich National Theatre, and the grandeur of the State Opera are just moments away.
For sports aficionados, venues like the Generali Arena, Eden Arena, and Tipsport Arena are in close proximity. At The Julius Prague, guests can fully savor the city's attractions, free from transportation concerns and distant commutes.
The Julius Prague stands as the ultimate launchpad for an exploration of the enchanting city of Prague, offering an extraordinary fusion of culture, history, business, and leisure, all within arm's reach.
Accommodations beyond expectation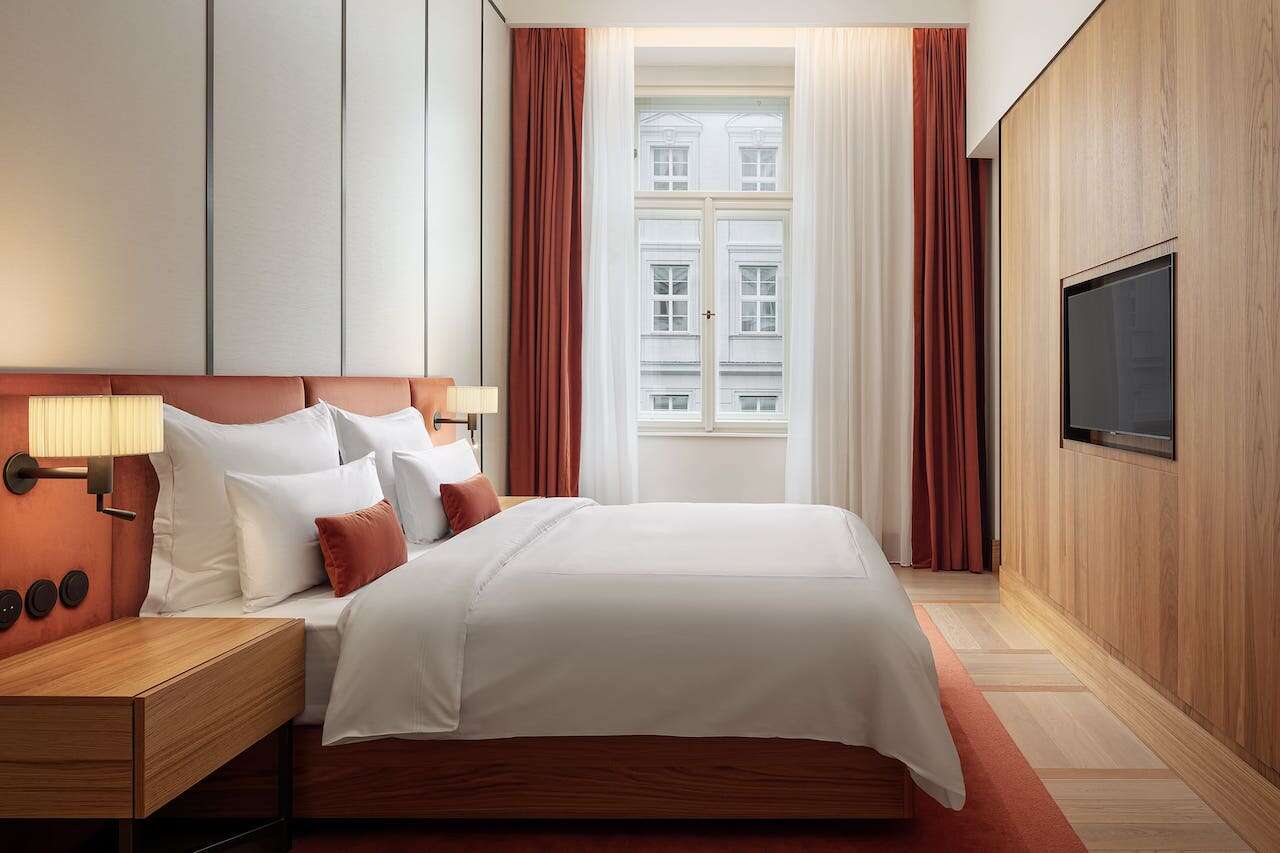 The Julius Prague offers a range of accommodations that go beyond expectations. Whether you're staying for a single night or an extended month-long visit, there's a living space that's perfect for you. Each room is thoughtfully designed with autumnal colors, natural materials, and brass details.
The comfort factor is a top priority, with sumptuously comfortable beds, 100% cotton linens boasting a satin finish, and fine bone china crockery from Villeroy & Boch. The kitchen is fully equipped with top-of-the-line appliances, ensuring that you feel completely at home.
From the signature One-bedroom Suites, meticulously designed to offer a home-away-from-home experience, to the charming Penthouse Suites located beneath the hotel's rooftop, The Julius Prague offers a wide array of accommodations to cater to every guest's preferences.
The One-bedroom Suites are thoughtfully crafted with complete privacy in mind, featuring a separate bedroom and a gracefully designed, fully equipped kitchen. An oak-wood divider creates a distinct living room area, ensuring that guests have a spacious, comfortable sanctuary in which to unwind.
On the other hand, the Penthouse Suites exude a cute and cozy ambiance, providing breathtaking rooftop views of Prague. These suites comprise a separate bedroom, a living room, and a convenient kitchenette.
In essence, they are the perfect spaces to relax and enjoy the picturesque surroundings. With such a variety of accommodation options, The Julius Prague ensures that every guest's stay is tailored to their desires and preferences.
Superior service and amenities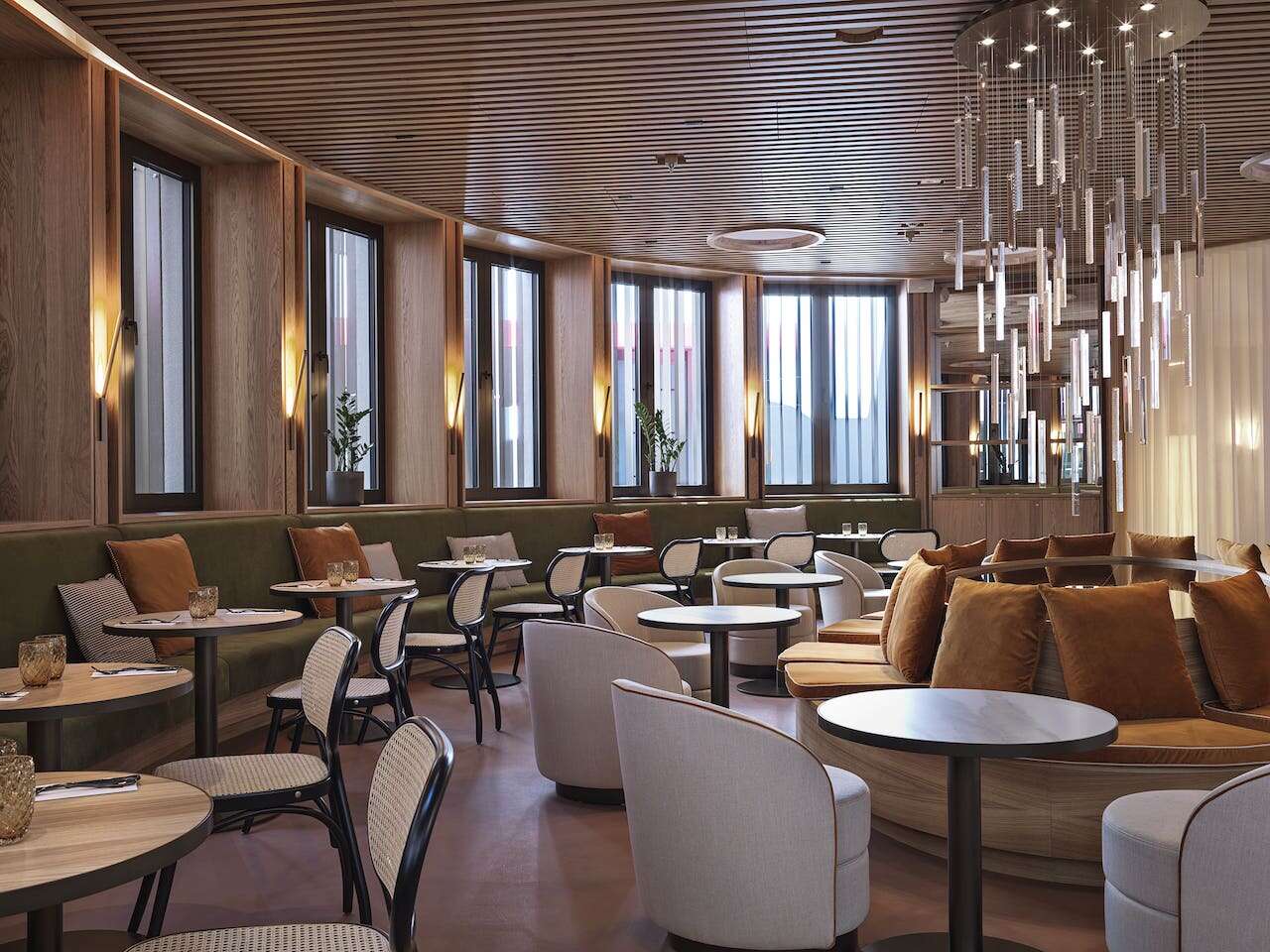 At The Julius Prague, service is more than just a word – it's a commitment. The team goes above and beyond to ensure that guests truly feel at home. Their dedication is evident in the tailor-made experience they provide, which effortlessly integrates into the guests' routines.
Whatever you need, whenever and wherever you need it, The Julius Prague ensures you receive it with a smile.
The residence offers a wide range of amenities that cater to every guest's needs. For those arriving by car, there are parking and charging facilities. Fitness enthusiasts will appreciate the well-equipped gym, and travelers looking to keep their wardrobe fresh can make use of the laundry services.
Smart connectivity and co-working spaces are also available, making it a suitable choice for both business and leisure travelers. The hotel embraces a digital approach, offering top-notch technology that's just a tap, click, or call away, ensuring a seamless experience from check-in to check-out and throughout your stay, all with the mission of making your life as effortless as possible.
Recently crowned as Best Luxury City Hotel in Prague, Czech Republic for the year 2023 by Luxury Lifestyle Awards, The Julius Prague stands as the ultimate choice for an unforgettable experience in this picturesque city.
Its rich history, unmatched location, thoughtfully designed accommodations, exceptional service, and a wide array of amenities make it a top choice for both business and leisure travelers. The residence's dedication to offering an immersive experience that goes beyond typical lodging sets it apart as a true gem in the heart of Prague's Old Town. When you choose The Julius Prague, you're not just booking a room; you're embarking on a journey to stay, live, and be free in one of Europe's most exciting cities.
Plan your getaway with The Julius Prague now at thejulius.eu