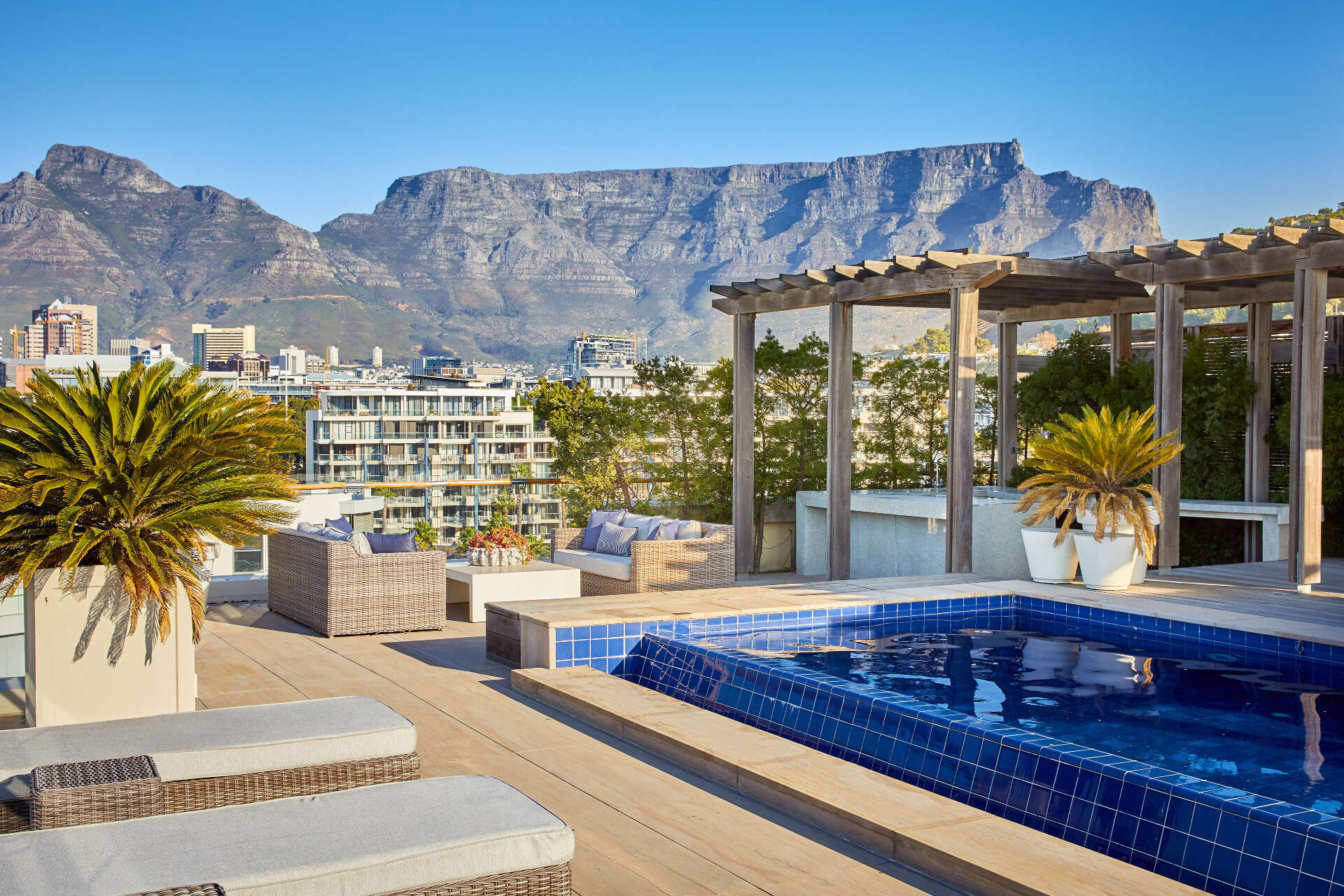 Featuring 400 of the world's top suites, hand-picked from the most luxurious resorts and hotels in the world, Elite Traveler's eagerly awaited Top Suites database will be unveiled this month. Created to allow travelers to find the perfect luxury accommodation for their trip, the database is an extensive platform that is both interactive and searchable. It can be accessed on the Elite Traveler website, and travelers will be able to narrow their search based on a range of criteria, including location, price and suite size. Click here to see the full Top Suites database.
In light of this exciting launch, we have looked through the 400-strong collection to find the world's top fine-dining hotel suites. In total, there are 15 top suites that will excite any food lover, with each featuring its own wine cellar, dining room, kitchen and bar:
Presidential Suite at Mandarin Oriental Shanghai – $24,000 per night
Maharajah's Pavilion at The Raj Palace – $18,000 per night
The One Above Penthouse at One&Only Cape Town – $9,500 per night
Presidential Suite at Bürgenstock Hotel & Alpine Spa – $18,000 per night
Villa Cortez at One&Only Palmilla – $12,000 per night
Royal Villa at Chablé Yucatan – $5,280 per night
Chairman's Suite at Fairmont Pacific Rim – $11,400 per night
Royal Bawa Suite at Anantara Kalutara Resort – $2,100 per night
Three Bedroom Beach Pool Residence at Anantara Kihavah Maldives Villas – $15,000 per night
Villa Briscoe Suite at La Cantera Resort & Spa – $1,299 per night
Ithaafushi Private Island at Waldorf Astoria Maldives Ithaafushi – $65, 000 per night
The Furka Suite at The Chedi Andermatt – $16,500 per night
Four Bedroom Waterside Villa at Viceroy Los Cabos – $12,000 per night
Laola Residence 1001 at Timbers Kauai at Hokuala – $2,195 per night
Mhondoro Villa at Mhondoro Safari Lodge & Villa – $2,850 per night
Even within this list of exclusive suites, however, there are several that go above and beyond when it comes to gourmet options. In no particular order, here are our choices for the top five fine-dining hotel suites:
Villa Cortez, One&Only Palmilla – $21,000 per night
Villa Cortez at One&Only Palmilla is a decadent home away from home with four en-suite bedrooms and a large private infinity pool. It's also perfect for those who enjoy cooking or gourmet dining, coming with a state-of-the-art chef's kitchen, where a chef dedicated to the villa can create myriad dishes for you to enjoy during your stay. The food isn't the only thing that makes Villa Cortez stand out; here, in-suite dining is made even more memorable with the villa's indoor-outdoor seating, which overlooks the ocean.
Presidential Suite at Mandarin Oriental Shanghai – $24,000 per night
With several restaurants to choose from, the Mandarin Oriental Shanghai offers some of the best cuisine in the city, making it one of the top hotels for foodies to visit or stay in while in this part of China. When staying in the hotel's Presidential Suite, the fine-dining options available can be brought to the privacy of your suite. With its own kitchen, wine cellar, wine bar and dining room, the suite gives guests the flexibility of entertaining guests over dinner, eating in-suite and choosing how and when they would like their meals created.
[See also: These Are the Most Expensive Hotel Suites in the US]
Furka Suite, The Chedi Andermatt – $16,500 per night
For a luxurious suite that offers gastronome options alongside wellness facilities, look no further than the Furka Suite at The Chedi Andermatt. Boasting three bedrooms over two floors, the Furka Suite offers a serene stay that combines the amenities of a five-star hotel with the privacy of an alpine chalet. As well as its own private spa, the suite has a private dining room kitchen and wine cabinet — what better way to finish a day on the ski slopes than with a soak in the hot tub, followed by a gourmet meal and an exquisite glass of wine?
Mhondoro Villa, Mhondoro Safari Lodge – $2,830 per night
For a family-friendly foodie experience that is slightly different from the other examples showcased here, we love the unique luxury option of the Mhondoro Villa at the Mhondoro Safari Lodge & Villas. Situated in the Welgevonden Game Reserve in South Africa, the Mhondoro Villa includes all meals and several drink options in the price. The villa's exclusivity also means that guests have access to a private game-viewing vehicle and ranger as well as housekeeping staff, a private butler and a private chef to meet any requests guests have during their stay.
Laola Residence 1001, Timber Kauai – $2,195 per night
If a tropical environment is more to your liking, the Laola Residence 1001 at Timber Kauai, Hokuala, is the perfect balance of sun, sea and gourmet food options. If the stunning views of the ocean, golf course and mountains weren't enough, the Laola Residence 1001 features four bedrooms and its own private infinity plunge pool. It has a built-in barbecue for those who love outdoor grilling, spacious dining options (both indoor and outdoor) and a kitchen with Thermador Masterpiece appliances, making it perfect for you to whip up a delicious dish or ask a private chef to make one for your return from the golf course.
To submit an entry for next year's Top Suites database, complete this online form.