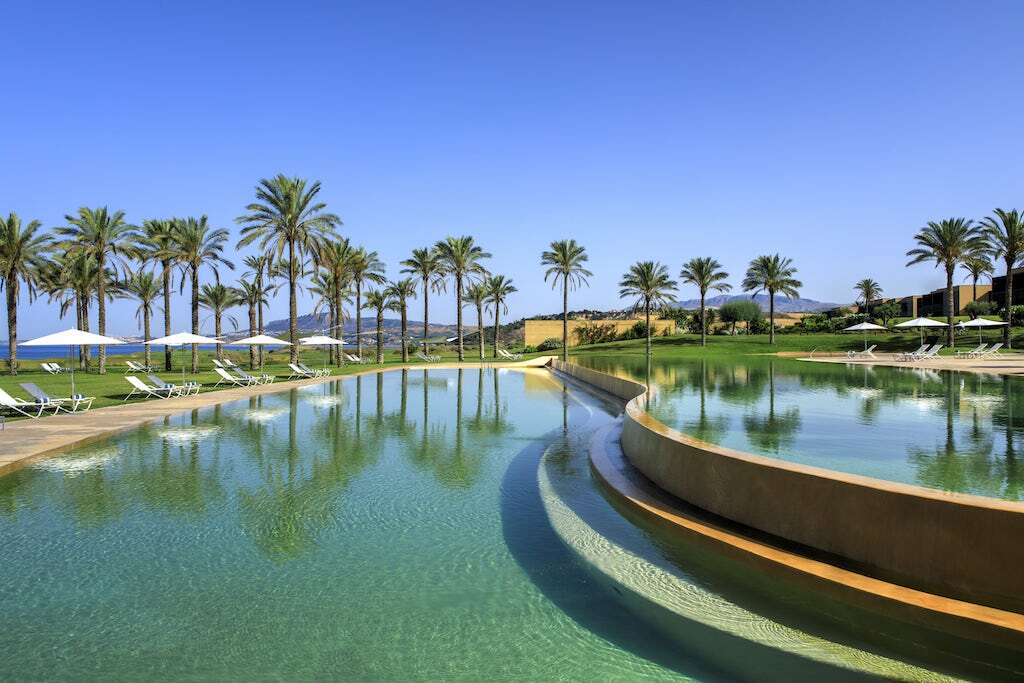 Set along a quiet stretch of Sicily's stunning southwest coast, Verdura Resort, a Rocco Forte Hotel is one of the most charming spots in the Mediterranean. Studded with orange groves and olive trees, it's a beach resort that has it all: private white-sand beaches, tennis and padel courts, and two championship 18-hole golf courses.
The Family Suite features in our World's Finest Suites database and was recently chosen as one of the Top 50 Family Suites in the world.
To celebrate its inclusion, we spoke to the resort's new general manager Isidoro Di Franco to gain an insight into what makes Rocco Forte Hotels so special.
You've recently joined Rocco Forte as a cluster general manager for several resorts. What attracted you to the company?
I was honored to join Rocco Forte Hotels because it is one of the top brands in luxury hospitality providing exclusive personalized service with great attention to detail, but not only for this reason. RFH is also a company that continues to preserve the concept of family and that values its team members as part of this family.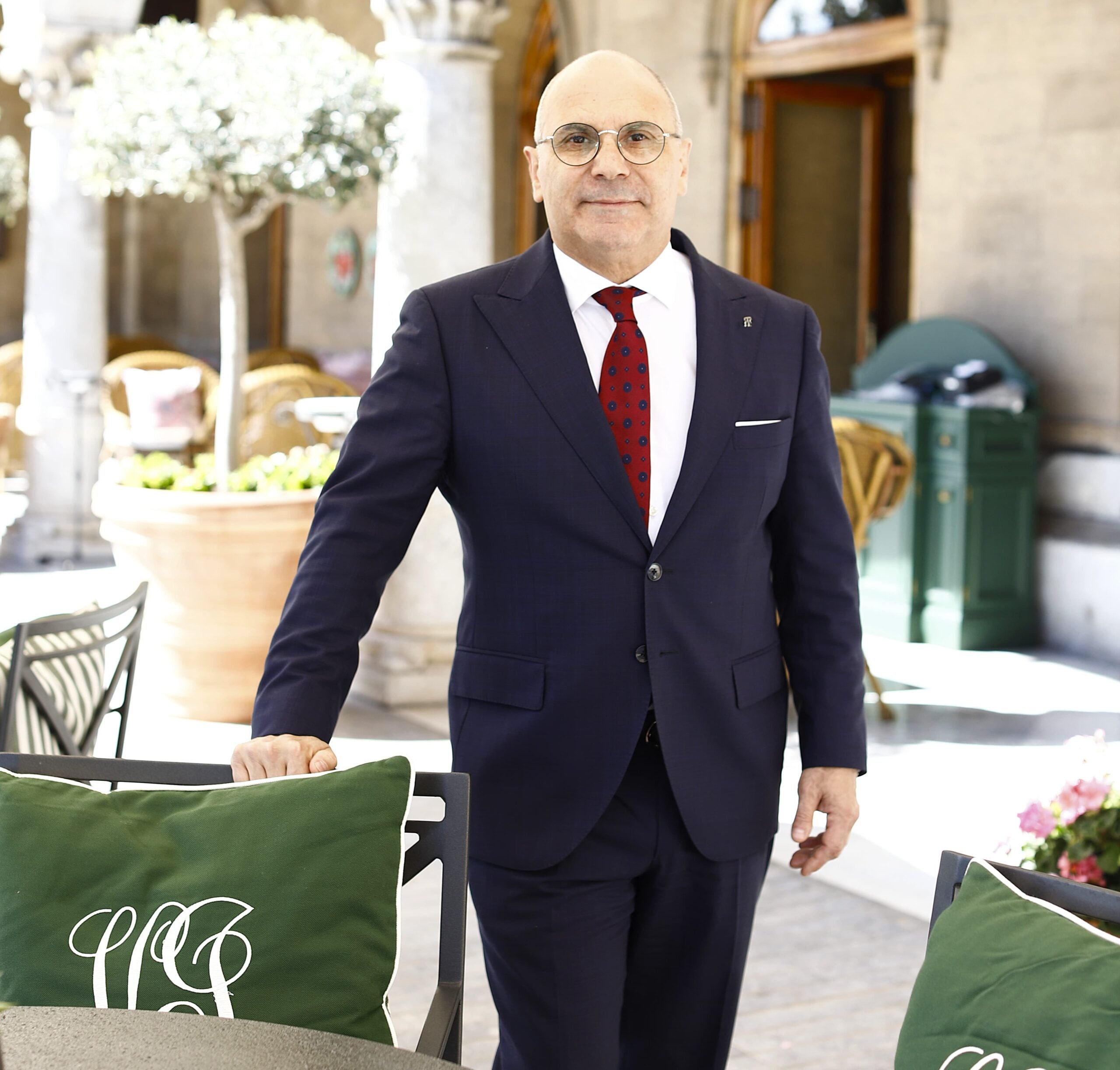 What have been your biggest achievements in your first 100 days?
Acquiring a thorough knowledge of the Sicilian properties and all the people who work here, already feeling part of the family myself and being ready to support and lead the team toward a successful season.
And what are your longer-term goals for your role?
My aim is to create two strong teams who share the same vision and values and are committed to delivering exceptional experiences to our guests and becoming the main drivers in making the two properties successful.
Tell us about a defining moment in your career as a hotelier that sticks out in your mind.
To summarise a career of 35 years in a few words is quite a challenge, but I can certainly say that seeing the teams satisfied with their work and receiving positive comments from my guests, makes each of my days unique.
What can guests expect from a typical experience at a Rocco Forte Hotel, whether that's in Sicily or London?
All the properties are landmarks, both old and new, occupying magnificent buildings in exceptional locations. At the same time, each property is individual, maintaining its own personality and identity, and each one is authentic within its surroundings.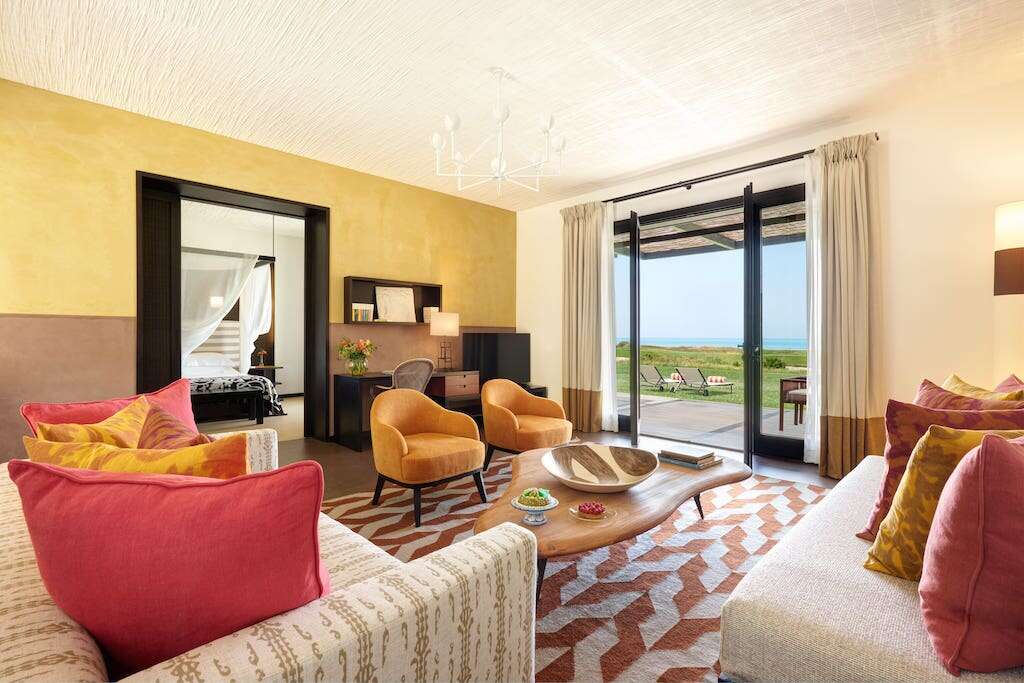 The hospitality industry has been through significant challenges in the last few years, particularly with the pandemic. How do you feel guest expectations have changed since the pandemic?
The pandemic has taught us many lessons, on both a professional level and a purely human one: building an excellent relationship with guests right from the start and maintaining this over time is something that, now more than ever, I feel I need to cherish.
The Family Suite at Verdura Resort has been selected for the inaugural Top 50 Family Suites in the World. What makes Verdura Resort such a good location for families?
Immersed in nature, extending through the lush Sicilian land to the crystal-clear waters of the Mediterranean, Verdura Resort is the perfect spot for kids and families wishing to spend quality time together, either by relaxing or staying active with sports activities and other experiences on offer at the resort or in the surrounding area.
From the private beach and the pools to the beautiful area occupied by Verdura Land kids' club with its program of workshops and activities, families can get the best possible enjoyment from the resort.
For those wishing to try out new experiences, Verdura Resort offers the opportunity to join one of its academies led by sports legends, to go horse-riding across the Verdura terrain, or to explore the surroundings and learn about the fascinating history of Sicily and the people that have populated the island over the centuries.
Finally, what exciting plans do you have for the Verdura Resort that you can share with our readers?
We will continue to invest on the property to respond to the latest traveler trends, with a special focus on culinary, wellness and golf areas. Verdura Resort is a unique and unparalleled destination and my goal is to continue working in line with one of Rocco Forte Hotels' fundamental principles which is to form a connection with the destination from all possible aspects: from its rich heritage of culture, nature, and food and wine, to the numerous services of outstanding quality operating in the area.