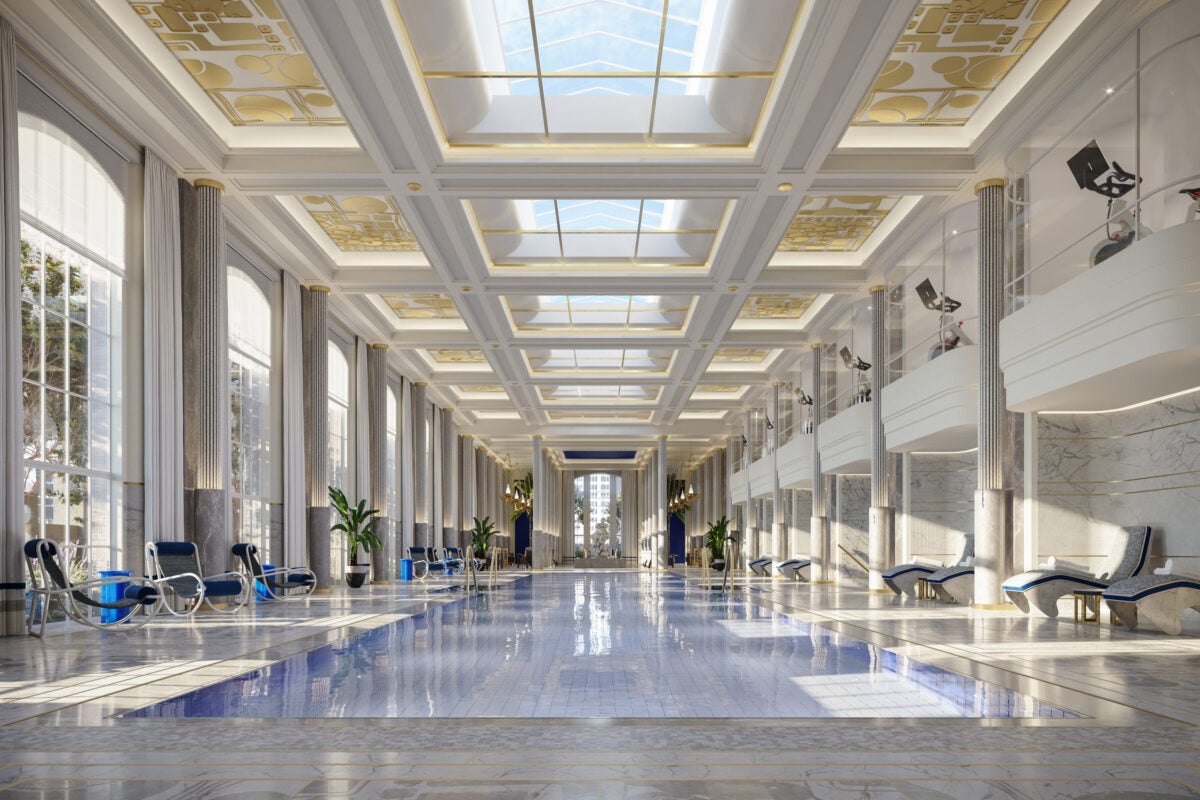 Waldorf Astoria New York is one of the city's most iconic buildings and arguably the most famous hotel in the world. Constructed in the golden age of the art deco era, the iconic building has played host to presidents, royals, movie stars, and cultural luminaries. Now, for the first time, you can own a home at this most exclusive of addresses.
The Waldorf Astoria New York has been synonymous with New York glamour and luxury since opening its doors in 1931. Time has caught up with the 625-ft building, however, and it is undergoing a $1bn reconstruction to bring it back to its former glory.
With 1,413 rooms, the Waldorf Astoria New York was once the biggest hotel in the world. The new plan sees it transformed into one with 375 rooms that sit below 375 residences. These residences are due to hit the market later this spring ahead of the project's completion in 2022.
Named The Towers, the residences will be located on the upper floors of the building. Each apartment will be adorned with the luxury art deco details synonymous with the hotel's legacy. Interiors will be laden with sophisticated bronze accents, white and black marble, and herringbone surfaces.
The apartments start at $1.7m for a studio and go upwards of $18m for a four-bedroom set-up. The more exclusive units have their own unique floor plans and come with private roof terraces.
"We have embraced a profound responsibility as the stewards of the Waldorf Astoria and assembled an incredible team to bring an unmatched residential product to the New York City market," said Andrew Miller, CEO of owning company Dajia US.
"For almost 100 years, the Waldorf Astoria has been New York's 'Unofficial Palace,' and was famously anointed by Conrad Hilton as 'The Greatest of Them All.' Now, with residences for sale for the first time, buyers from New York and all over the world can call it home."
All residents will be given exclusive access to over 50,000 square feet of private amenities. A stunning 25-meter swimming pool that overlooks Park Avenue is the most notable feature.  The pool room is a dramatic double-height space illuminated by a restored skylight.
Expert preservationists have undertaken years of meticulous study and great care in restoring the hotel's unique artifacts, such as the skylight. They have restored some of the hotel's most precious artifacts, which will be returned to places of prominence in Waldorf Astoria New York. This includes the famed Spirit of Achievement statue that graced the Park Avenue entrance, the World's Fair Clock, and acclaimed American composer Cole Porter's own 1907 Steinway grand piano.
For more information, visit waldorftowers.nyc or call +1 212 872 1200 for a private appointment at the building's onsite residential gallery, at 305 Park Avenue.