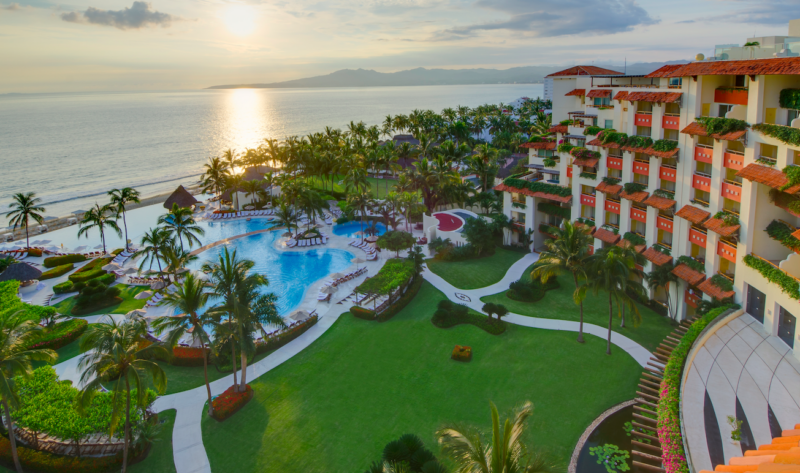 This AAA Five-Diamond resort is a family-friendly paradise opening out to the Banderas Bay. The oversize luxury suites, SE Spa, oceanfront dining, four specialty restaurants, modern Kids' and Teens' Clubs and artful touches make it the perfect place to enjoy Mexico's splendid Pacific Coast. Stroll the open corridors lined with koi ponds and lush greenery, and enjoy balmy tropical evenings.
Stay
Three-bedroom Presidential Suite
– Size 3,796 sq ft – Nightly rate from $3,752
Indulge in this heavenly suite that features a stunning terrace with a hot tub and jaw-dropping Pacific Ocean views. Its three bedrooms feature private bathrooms with Jacuzzis, showers and dressing areas, and king-and queen-size beds with plush down comforters and pillows. The dining and living spaces are perfect for spending quality time with family or friends. The rate includes a 50-minute massage per person and round-trip VIP transportation.
Relax
SE Spa
The signature SE Spa is a sensory experience. Purify your body and relax your mind with a seven-phase Water Ceremony, followed by a treatment inspired by the healing arts of ancient Mexico. SE Spa was named 'Best Luxury Resort Spa' in Latin America at the World Luxury Spa Awards, an important industry event that recognizes luxury spas around the world. It also was included on Forbes Travel Guide's list of The World's Most Luxurious Spas.
Signature treatments: This spectacular Mole Treatment is the ultimate pampering; it utilizes Mexican mole which combines rich and nutritious ingredients such as nuts, sesame and chilli peppers. This wonderful facial starts with an exfoliating massage that removes dead cells and releases the tension from the muscles. The Sacred Feminine Ritual therapy starts with a blessing ritual followed by a liberating massage. The reiki techniques, energetic balance, harmonization with copal, chakra cleansing with crystals, and meridian unblocking will lead you to a state of well being and perfect harmony.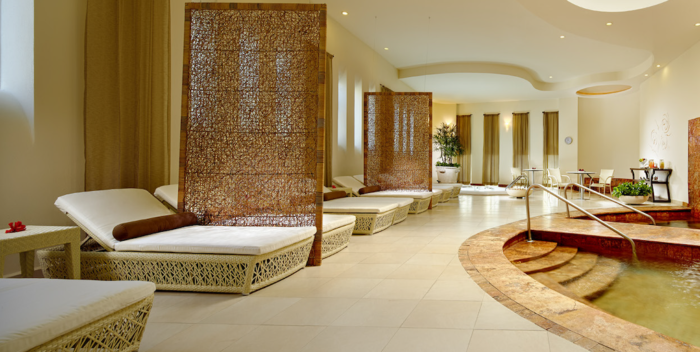 Dine
Grand Velas Riviera Nayarit offers exquisite dining in beautifully designed spaces, where the flavors of Mexico and global cuisines come to life. The resort has revolutionized the luxury all-inclusive concept, offering fresh, creative meals in five restaurants, as well as premium domestic and imported spirits at all venues throughout the property.
Enjoy casual daytime dining at restaurant Azul, with an expansive buffet and panoramic ocean views, and Selva del Mar, serving a wide range of poolside snacks and meals. Dine in a different specialty restaurant every evening, with Frida, serving contemporary Mexican cuisine; Lucca, with Italian and Mediterranean specialties; Piaf, with fine French cuisine, and Sen Lin, serving Asian fusion cuisine. All are AAA Four-Diamond restaurants, and meals are well accompanied by our lists of select wine, spirits and the creations of expert mixologists.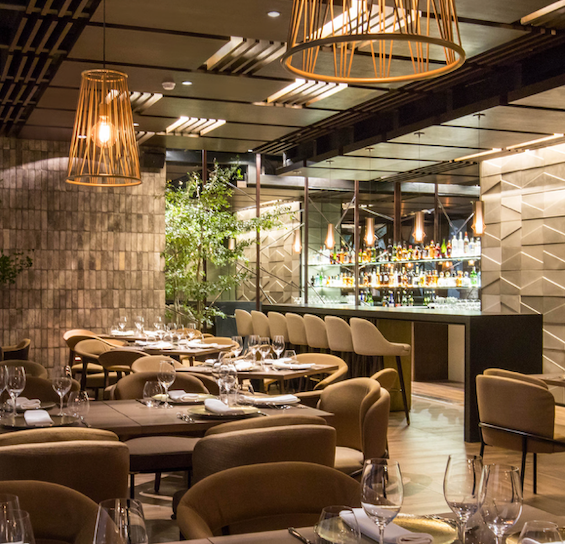 Explore
The Kids' Club provides a safe, fun and creative environment for nature encounters, hands-on art workshops and interactive activities such as soccer, treasure hunting and cooking classes. The Teens' Club is a contemporary space where teens from 13-18 years old can enjoy their own mini vacations, with everything from video games to dance floors, billiards and a bar serving mocktails. There are also family painting workshops, sand castle contests and daily shows for the whole family to enjoy. Step out to the drive-in movie theater under the stars, watch a live dinner show or team up for a ping-pong or volleyball tournament. Learn about the local flora and fauna and the mystical legends of ancient Mexico. Every season is unique, with carefully planned programs of activities.
Awards and Affiliations
AAA Five Diamond American Express Fine Hotels & Resorts Virtuoso Ensemble Travel Group Signature Hotels & Resorts Affluent Traveler Collection Forbes Travel Guide Traveller Made Preferred Hotels & Resorts – Legend Hall of Fame by TripAdvisor No 1 Resort in Nuevo Vallarta on TripAdvisor One of the best All-Inclusive Resorts in the World in the 2019 Travellers' Choice Awards One of the Best Family Vacation Destinations with Activities for All Ages by The Oprah Magazine
Contact
Pilar Perciavalle, managing director, pperciavalle@velasresorts.com, Gina Jiménez, sales director, gjimenez@velasresorts.com, +1 866 654 8070, vallarta.grandvelas.com